By

Robert H. Shmerling, MD, Senior Faculty Editor, Harvard Health Publishing; Editorial Advisory Board Member, Harvard Health Publishing
Follow me on Twitter @RobShmerling
Fibromyalgia is a common condition that causes chronic body-wide pain and affects millions of people. The cause is unknown, and medications approved to treat it often aren't effective, cause side effects, or both. To say we need better treatments for fibromyalgia is an understatement.
Non-medication treatment of fibromyalgia — especially exercise — is an essential part of treatment. But the last thing people with this condition want to do is exercise! Their pain and fatigue, so typical of this disease, make physical activity more wishful thinking than reality for most fibromyalgia sufferers. Even so, studies suggest that as long as people start "low and slow" (exercising at low intensity and for short duration, and very gradually increasing both), physical activity can be tolerated and even enjoyed.
Is there a "best" type of exercise for fibromyalgia?
A new study compared two types of physical activity among people with fibromyalgia: aerobic exercise (such as brisk walking, as commonly recommended) and tai chi, an ancient form of martial arts often practiced for health benefits. Past studies have demonstrated that tai chi can be effective for people with fibromyalgia.
Researchers enrolled 226 adults with fibromyalgia and randomly assigned 151 to learn and practice tai chi (once or twice a week for 12 or 24 weeks), while 75 were assigned to participate in standard "moderate intensity" aerobic exercise (twice a week for six months, with an aim of raising the heart rate during exercise to an aerobic range). Study subjects were representative of "real world" patients who varied in age, had other health problems, and took a number of medications.
What did the study show?
Compared with aerobic exercise, study participants assigned to the tai chi groups:
attended their assigned exercise classes more reliably
reported significant improvement on a standard survey of fibromyalgia symptoms when asked six months after treatment began
had less anxiety
felt better able to cope and had higher self-efficacy (a belief that they were able to improve their symptoms through their own actions)
reported more improvement after 24 weeks of tai chi (vs. 12 weeks of tai chi)
Both groups reduced their use of pain relievers to a similar extent. And no serious injuries or side effects of the treatments were reported.
Does this mean everyone with fibromyalgia should try tai chi?
As is true for most treatments, there is not a single best option in all circumstances. It may not work well for those who don't like tai chi (or don't give it a chance), or feel they cannot participate due to poor balance, weakness, or other health problems.
In addition, the study itself is not the last word on which activities are best for people with fibromyalgia. Not everyone will have access to high-quality tai chi instructors (though in this study, results were consistent across three instructors). Skeptics will point out that since study subjects knew which treatment they were getting, the placebo effect could account for the findings. And, of course, there are countless other exercise programs that were not included in this study.
Stand by for more on exercise and other treatments for fibromyalgia
This new research suggests that instead of current recommendations to get aerobic exercise (as with taking brisk walks), tai chi might be just as good or better for many people with fibromyalgia.
In the near future, it's likely that we'll have better ways to diagnose and treat fibromyalgia. In addition, a better understanding of why it develops in the first place could lead to preventive approaches. Until then, I'll keep telling my patients what I've been telling them for years: when fibromyalgia gets better, it's usually because of something the patient is doing, not because of a medication I prescribed. Being physically active does seem to be a particularly necessary part of the approach. Based on the results of this latest research, tai chi may be a good place to start.
About the Author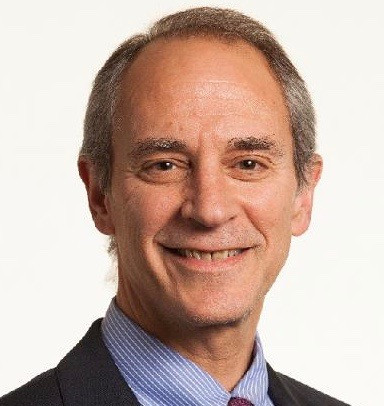 Robert H. Shmerling, MD, Senior Faculty Editor, Harvard Health Publishing; Editorial Advisory Board Member, Harvard Health Publishing
Dr. Robert H. Shmerling is the former clinical chief of the division of rheumatology at Beth Israel Deaconess Medical Center (BIDMC), and is a current member of the corresponding faculty in medicine at Harvard Medical School. …
See Full Bio
View all posts by Robert H. Shmerling, MD
Disclaimer:
As a service to our readers, Harvard Health Publishing provides access to our library of archived content. Please note the date of last review or update on all articles.
No content on this site, regardless of date, should ever be used as a substitute for direct medical advice from your doctor or other qualified clinician.