Diseases & Conditions
How to prevent kidney stones
Drinking water and changing your diet are just some ways to avoid kidney stones.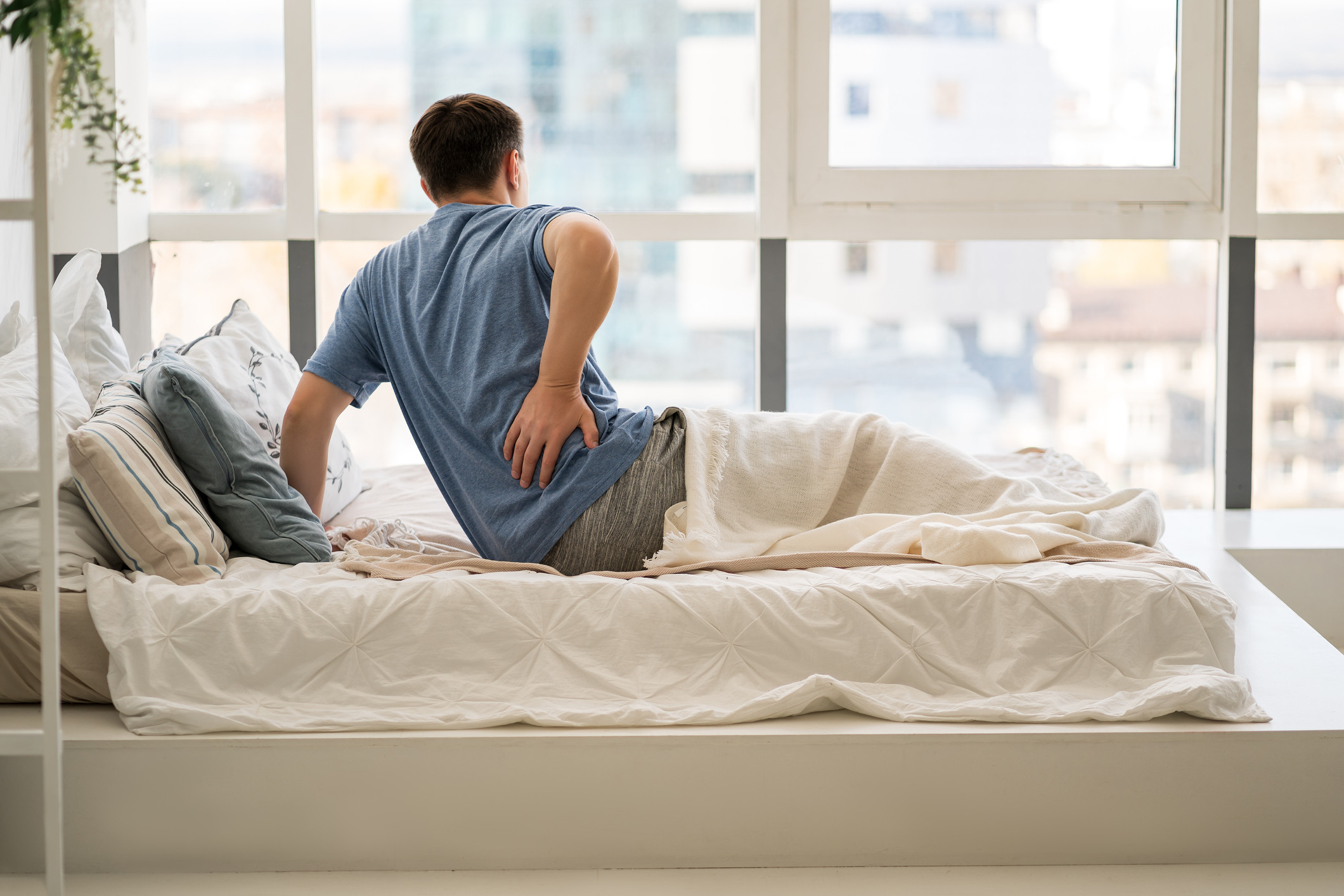 If you've ever had a kidney stone, you surely remember it. The pain can be unbearable, coming in waves until the tiny stone passes through your urinary plumbing and out of the body.
Also called renal calculi, nephrolithiasis, or urolithiasis, kidney stones are hard deposits of minerals and salts that form inside your kidneys.
For many, kidney stones aren't a one-time thing: in about half of people who have had one, another appears within seven years without preventive measures. Preventing kidney stones isn't complicated, but it does take some determination.
What causes kidney stones?
Kidney stones form when certain substances, such as calcium, oxalate, or uric acid, become concentrated enough to form crystals in your kidneys. Most stones occur when calcium combines with oxalate. Stones can also form from uric acid, which is a byproduct of purine metabolism.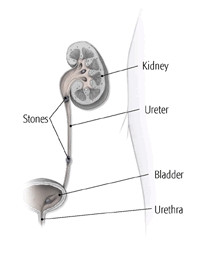 The crystals grow into larger masses (stones), which can make their way through the urinary tract. If the stone gets stuck somewhere and blocks the flow of urine, it causes pain, sometimes with blood in the urine, nausea, and vomiting. As the stones pass down the ureter toward the bladder, they may cause frequent urination, bladder pressure, or pain in the groin.
How to prevent kidney stones
Making adjustments to your diet can help reduce your risk of developing kidney stones. The following diet and nutrition efforts may be helpful:
Drink plenty of water. Drinking extra water dilutes the substances in urine that lead to stones. Strive to drink enough fluids to pass 2 liters of urine a day, which is roughly eight standard 8-ounce cups. It may help to include some citrus beverages, like lemonade and orange juice. The citrate in these beverages helps block stone formation.
Eat calcium-rich foods. Dietary calcium binds to oxalate in your intestines and thereby decreases the amount of oxalate that gets absorbed into the bloodstream and then excreted by the kidney. This lowers the concentration of oxalate in the urine, so there is less chance it can bind to urinary calcium. That leads to decreased risk of kidney stones.
Calcium-rich foods include
dairy products such as milk, cheese, and yogurt
leafy, green vegetables
fish with soft bones that you eat, such as canned sardines and salmon
calcium-enriched foods such as breakfast cereals, fruit juices, soy and rice drinks, and tofu.
Reduce sodium. A high-sodium diet can trigger kidney stones because it increases the amount of calcium in your urine. So, a low-sodium diet is recommended for the stone-prone. Current guidelines suggest limiting total daily sodium intake to 2,300 mg. If sodium has contributed to kidney stones in the past, try to reduce your daily intake to 1,500 mg. This will also be good for your blood pressure and heart.
These foods are high in sodium. Look for low-sodium alternatives:
processed meats, like deli meats (including turkey), sausages, and pepperoni
sauces, dressings, and condiments
instant flavored foods, like flavored rice and noodles.
Limit animal protein. Eating too much animal protein, such as red meat, poultry, eggs, and seafood, is linked to a higher risk of developing kidney stones. If you're prone to stones, limit your daily meat intake to a quantity that is no bigger than a pack of playing cards. This is also a heart-healthy portion.
Avoid stone-forming foods. Beets, chocolate, spinach, rhubarb, tea, and most nuts are rich in oxalate. People who form calcium oxalate stones should limit these foods. The extra oxalate is excreted in the urine, where it can combine with urinary calcium. If you suffer from calcium oxalate stones, your doctor may advise you to avoid these foods, or to consume them in smaller amounts.
For everyone else, particular foods and drinks are unlikely to trigger kidney stones unless consumed in extremely high amounts. Some studies have shown that people who take high doses of vitamin C in the form of supplements are at slightly higher risk of kidney stones. That may be because the body can convert vitamin C into oxalate.
About the Reviewer
Howard E. LeWine, MD, Chief Medical Editor, Harvard Health Publishing
Dr. Howard LeWine is a practicing internist at Brigham and Women's Hospital in Boston, Chief Medical Editor at Harvard Health Publishing, and editor in chief of Harvard Men's Health Watch.
See Full Bio
View all posts by Howard E. LeWine, MD
Disclaimer:
As a service to our readers, Harvard Health Publishing provides access to our library of archived content. Please note the date of last review or update on all articles.
No content on this site, regardless of date, should ever be used as a substitute for direct medical advice from your doctor or other qualified clinician.