New treatments for incontinence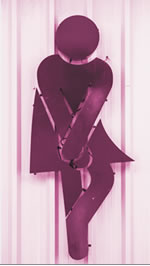 Image: Thinkstock
Find out which of the latest therapies are worth trying.
Incontinence treatment has come a long way. Today, you have several choices for addressing the different types of incontinence.
Urge incontinence is the urgent need to go, followed by the involuntary loss of urine, which is often caused by an overactive bladder. Treatments include Kegel exercises to strengthen the muscles that support the bladder, bladder training to increase the time between bathroom visits, and anticholinergic medicines such as fesoterodine (Toviaz) and oxybutynin (Ditropan), which stop the inappropriate bladder contractions that trigger incontinence episodes.
To continue reading this article, you must
login
.
Subscribe to Harvard Health Online for immediate access to health news and information from Harvard Medical School.