Ask the doctor: Should you keep that yearly check-up?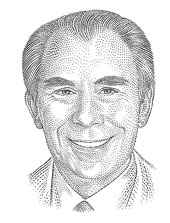 Anthony L. Komaroff, M.D.
Q. I'm 73 and in great health. Is it okay to skip my annual physical?
A. It all depends on what you mean by "great health" and "annual physical." I would define "great health" as having no known chronic illnesses. However, most people your age have at least one chronic illness—such as high blood pressure. People with chronic illnesses need to be checked out at least once a year, and usually more often.
I ask all of my patients with no chronic illnesses to come for a check-up every year. A check-up includes some questions, some parts of a physical examination, and some tests. Even though many doctors perform a thorough physical examination of all parts of the body—a "complete physical"—there is not a lot of evidence that this is valuable. I always examine the heart, lungs, abdomen, and skin. Even this limited examination is of unproven value, but I've discovered irregular heart rhythms, mild asthma, and the occasional skin cancer. I'm not sure I've ever turned up anything important on examining the nose, throat, hands, or feet, however.
To continue reading this article, you must
login
.
Subscribe to Harvard Health Online for immediate access to health news and information from Harvard Medical School.