Ask the doctor: Biking and the prostate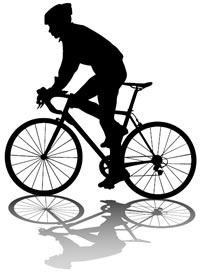 Image: Thinkstock
Q. I'm planning a cross-state bike trip. Can long rides hurt my prostate? I have an enlarged prostate and take medication for it.
A. A bicycle seat is perfectly positioned to place pressure on the perineum, the area behind your scrotum. The prostate is also in this same area, which has raised questions about prostate issues with bicycling.
However, there does not appear to be any solid evidence that bicycling worsens the symptoms of an enlarged prostate, such as urinary frequency or urgency. In addition, bicyclists are not at greater risk for future prostate problems such as prostatitis or prostate cancer. There have been reports of increased prostate-specific antigen (PSA) levels in men immediately after long-distance bike rides, but for most recreational bicyclists, this is not a concern. Some long-distance bicyclists experience genital numbness, which is related to compression of the nerves and blood vessels in the perineal area. Genital numbness has been associated with an increased risk of erectile dysfunction.
To continue reading this article, you must
login
.
Subscribe to Harvard Health Online for immediate access to health news and information from Harvard Medical School.