Simple steps to get happier and healthier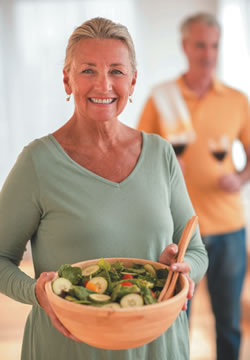 Photos: Thinkstock
Being grateful, doing things for others, and improving your health will pay off.
The New Year usually brings the resolve to eat better and exercise more. But here's another resolution for the list: improve your well-being. That's your overall emotional and physical health, which many people often give low marks when they're asked in national polls. But we have some tips to help you boost both.
Get happy
About 40% of what determines happiness is under your control, according to Dr. Ronald D. Siegel, assistant clinical professor of psychology at Harvard Medical School and faculty editor of Positive Psychology, a Special Health Report from Harvard Medical School. In contrast, only about 10% has to do with good and bad fortune. "It's not events, but our responses to events that determine our level of well-being," says Dr. Siegel. He offers several steps you can take to improve your emotional well-being:
To continue reading this article, you must
login
.
Subscribe to Harvard Health Online for immediate access to health news and information from Harvard Medical School.