How a sleep shortfall can stress your heart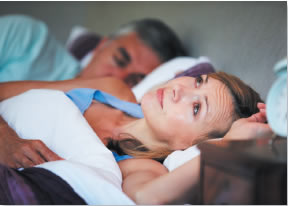 Getting less than six hours of sleep on a regular basis can boost levels of stress hormones, which can strain your cardiovascular system.
Find out if your sleeping habits put you at risk—and what to do about it.
If you wake up most mornings feeling groggy and grumpy instead of refreshed and alert, you may be among the 70 million Americans who suffer from chronic sleep problems. Trouble falling or staying asleep (insomnia) is the most common complaint. But sleep apnea—a condition marked by loud snoring punctuated by frequent breathing lapses—could also be to blame. Whatever the cause, a chronic sleep shortfall strains your cardiovascular system, potentially raising your risk of a heart attack or a stroke.
To continue reading this article, you must
login
.
Subscribe to Harvard Health Online for immediate access to health news and information from Harvard Medical School.