Does a statin prevent dementia?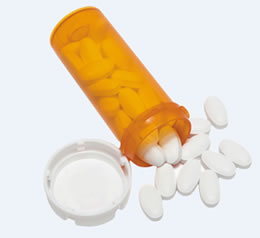 Image: Thinkstock
There is evidence that statins both lower dementia risk and impair memory. What should you do?
A few years ago, research began to suggest that people who took statins to reduce their risk of cardiovascular disease also had a lower risk of developing dementia. At the same time, however, some people who were taking statins were reporting memory loss, forgetfulness, and unfocused thinking. In 2012, the FDA expanded its advisory on statin risk to include cognitive impairment.
There is a potential biological basis for both effects. Statins reduce LDL cholesterol, thus lowering the risk of cardiovascular disease, which contributes to the development of dementia. Statins also help to prevent the accumulation in the brain of amyloid protein, which characterizes Alzheimer's disease. But cholesterol also plays a positive role in brain chemistry, so lowering levels too much may affect memory and reasoning.
To continue reading this article, you must
login
.
Subscribe to Harvard Health Online for immediate access to health news and information from Harvard Medical School.