Women's Health
Laser therapy can counter vaginal symptoms of menopause
Research we're watching
A small trial published online in July 2021 by the journal Menopause found that fractional CO2 laser therapy and topical estrogen were both effective treatments for postmenopausal symptoms related to vulvovaginal atrophy, which causes the vulvar and vaginal skin to become thinner and more fragile.
Researchers set out to compare the two therapies as treatment for a host of symptoms that affect the vagina and vulva after menopause. They looked at 25 postmenopausal women ages 50 to 61. The women were divided into two groups. One group received topical estrogen therapy; the other, laser therapy. The laser is used to create tiny injuries to the tissue in order to stimulate the growth of new collagen.
The researchers then measured improvements in tissue atrophy and sexual function in each group and found significant improvements in both areas for both groups. They concluded that although vaginal estrogen performed better on certain measures, laser therapy is an effective treatment for vaginal atrophy as well.
Image: © TanyaLovus/Getty Images
Disclaimer:
As a service to our readers, Harvard Health Publishing provides access to our library of archived content. Please note the date of last review or update on all articles.
No content on this site, regardless of date, should ever be used as a substitute for direct medical advice from your doctor or other qualified clinician.
You might also be interested in…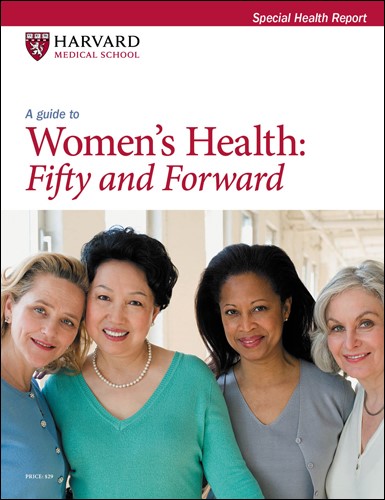 A Guide to Women's Health: Fifty and forward
Midlife can be a woman's halftime celebration. Not only can it be an opportunity to reflect on and rejoice in the life you've lived, but it is also a good time to plan your strategy for the future. A Guide to Women's Health: Fifty and forward will help you determine the conditions for which you are at greatest risk and do your best to avoid them. It will also help you to better manage chronic conditions that may erode your quality of life, and to deal with physical changes that are more bothersome than serious. It is designed to give you the information to make the choices today that will ensure you the best health possible tomorrow.
Read More
Free Healthbeat Signup
Get the latest in health news delivered to your inbox!