By

Heidi Godman, Executive Editor, Harvard Health Letter

These workhorse joints are more vulnerable than you may realize. Protect them now to stay independent.
It doesn't take much to sustain shoulder injuries once we reach our 50s. By then, shoulder muscles and tendons have become weaker, cartilage has worn away, and bones have begun losing density. Two particular categories of shoulder injuries are common among older adults.
Rotator cuff injuries
The rotator cuff — a group of muscles and tendons that stabilize the shoulder and help move your arm — is vulnerable to becoming inflamed or torn.
These injuries often occur when you're lifting a heavy object above your shoulders, such as putting luggage in an overhead bin on a plane or reaching up to trim tree branches. "You're relying a lot on your rotator cuff for motion and strength, but those muscles are very small and not that strong. If you put too much force on them, they can tear," says Dr. Evan O'Donnell, a shoulder surgeon at Harvard-affiliated Massachusetts General Hospital.
Other causes of rotator cuff injury include a bad fall or abnormal areas of bone that pinch tendons as you move your shoulder.
How can you recognize a rotator cuff injury? "Your range of motion will be intact, but you'll feel pain on the outside of the upper arm, especially when using your arm overhead," Dr. O'Donnell says.
He notes that rotator cuff pain is usually worse at night. "That may be because the body releases inflammatory chemicals while you sleep. It could also be because you're sleeping on your shoulder and having a hard time finding a comfortable position," Dr. O'Donnell explains.
Rotator cuff treatment includes corticosteroid injections into the shoulder, anti-inflammatory medications, and physical therapy to stretch and strengthen the shoulder muscles and tendons. "When those therapies aren't enough to manage pain, we can replace the shoulder joint or even take tendons from your back to create a new rotator cuff," Dr. O'Donnell says.
Try this shoulder stretch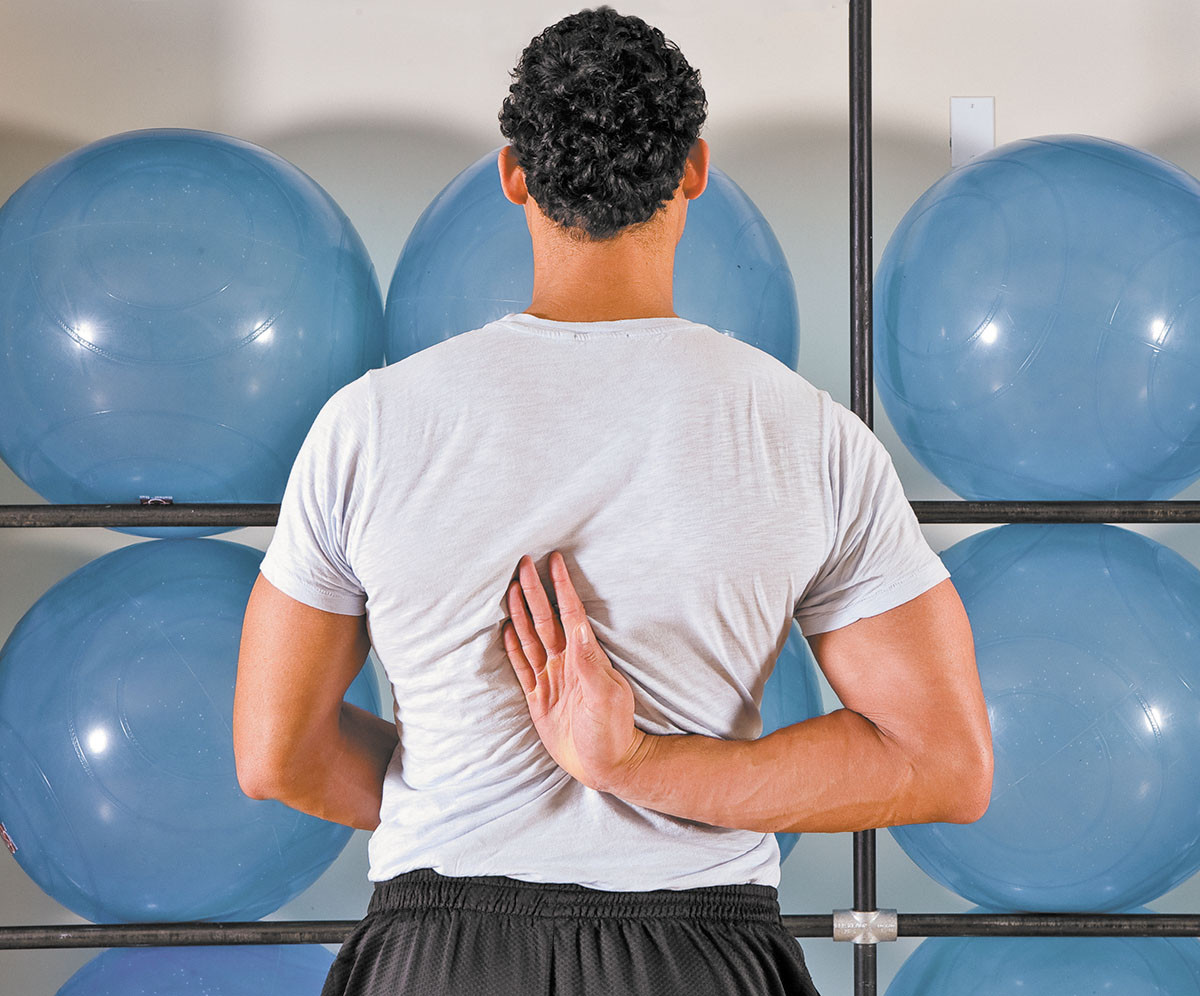 Shoulder stretch with internal rotation: Stand up straight with your feet hip-width apart and your hands by your sides. Place the back of your right hand against the small of your back at your waist. Point your fingers up. Slowly slide your right hand farther up your back as high as you can. Stretch to the point of mild tension. Hold for 10 to 20 seconds, then repeat with your other hand.
Fractures
The shoulder bones (especially the upper arm bone and collarbone) are two of the bones that are most often fractured (broken) during a fall. These fractures can cause pain, swelling, bruising, a bump at the fracture site, difficulty moving your arm, or grinding sounds as you move your arm.
Many shoulder fractures can be managed without surgery. "The arm is placed in a sling, and you'll have to go through a course of physical therapy to gently stretch and strengthen your shoulder," Dr. O'Donnell says. "The prognosis is excellent. Over three to six months, shoulder pain should decrease and range of motion should increase."
If you suffer a complex fracture, meaning a bone is broken in several places and tissue around the bone is injured, you may need surgery to fix the fracture or replace the shoulder. "It's major surgery, and requires physical therapy afterward. But the outcomes are good to excellent. Most people regain their range of motion and are pain-free," Dr. O'Donnell says.
What you can do
The key to warding off shoulder injuries is to keep the joints healthy, strong, and flexible. Many of the strategies to do this are the same ones that will reduce fall or fracture risk. Here are some examples.
Weight-bearing activity. Lifting small weights or doing body-weight exercises such as planks or modified push-ups will build both stronger bones and stronger shoulder muscles.
Stretching. A daily stretching routine that includes a warm-up (such as two minutes of marching in place) is important to make muscles long, supple, and better able to react quickly if you lose your balance. Keeping your shoulder muscles and tendons flexible also makes them less likely to tear with activity.
Improving balance. Exercises such as tai chi and yoga require slow, focused movements that challenge and improve balance, reducing fall risk. These practices can also strengthen and stretch shoulder muscles.
Eating a healthy diet. A good diet with colorful vegetables and fruits, legumes, nuts and seeds, some poultry and fish, and some dairy products (like yogurt or cottage cheese) will provide most of the vitamins, minerals, and nutrients to keep your body (including shoulder muscles and bones) healthy.
Getting enough calcium, vitamin D, and protein. These nutrients are especially important for bone health. Women ages 51 or older need 1,200 milligrams (mg) of calcium per day; men 51 or older need 1,000 to 1,200 mg per day, according to the National Academy of Medicine. Adults over 50 need 600 to 800 international units (IU) of vitamin D per day. To calculate daily protein needs in grams, multiply your weight in pounds by 0.36.
The extra mile
These strategies will also help protect your shoulders.
Stretch right before activities. Take a few minutes to stretch before activities requiring shoulder power, like lifting a heavy laundry basket or hanging curtains. "March in place for two minutes to get your blood pumping. Then put your left hand up high on the edge of a wall, and turn your body to the right, so you feel a stretch in your armpit. Then try it on the other side. Now put your left hand lower on the wall, about shoulder height. Turn your body to the right until you feel the stretch in the front of your shoulder, then repeat on the other side," Dr. O'Donnell advises. (Also see "Try this shoulder stretch.")
Do an easy shoulder strengthener. "Place your right elbow at your waist, with your forearm in front of you, like you're going to shake hands with someone. Now swing your hand in to your belly, then out as far as you can to your right, then back to your belly, then back to the right. Keep your elbow at your waist the whole time. Do this 10 times, then switch arms. Your shoulder will tire quickly, but you'll be strengthening your rotator cuff muscles," Dr. O'Donnell says.
Reduce fall hazards at home. Eliminating hazards reduces your fall risk. Get rid of floor clutter and throw rugs, make sure hallways are well lit, add grab bars and floor treads to slippery bathrooms, fix broken steps and loose carpeting, and wear shoes with nonslip soles on hard floors.
Avoid lifting heavy objects overhead. If possible, keep those objects at or below your waist. Hug them close (wrap your arms around them), use your legs for power, and stand up straight to reduce strain. Holding heavy objects away from your body and lifting them above your head can tear your rotator cuff.
Top Image: Charday Penn/Getty Images
Second Image: Michael Carroll
About the Author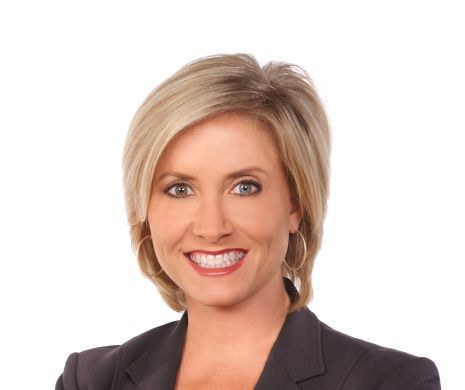 Heidi Godman, Executive Editor, Harvard Health Letter
Heidi Godman is the executive editor of the Harvard Health Letter. Before coming to the Health Letter, she was an award-winning television news anchor and medical reporter for 25 years. Heidi was named a journalism fellow …
See Full Bio
View all posts by Heidi Godman
Disclaimer:
As a service to our readers, Harvard Health Publishing provides access to our library of archived content. Please note the date of last review or update on all articles.
No content on this site, regardless of date, should ever be used as a substitute for direct medical advice from your doctor or other qualified clinician.