Staying Healthy
More blood pressure medication recalls
News briefs
Drug manufacturer Pfizer announced a voluntary recall of some types of blood pressure drugs in March and April 2022. The move came after concerns that the drugs contained a potentially cancer-causing substance called N-nitroso-quinapril. The compound is a type of nitrosamine, which is found in low levels in food and water. Exposure to high levels of nitrosamines over time may increase the risk for cancer.
The drugs in the Pfizer recall include certain batches of Accupril (quinapril hydrochloride) tablets and Accuretic (quinapril hydrochloride plus hydrochlorothiazide) tablets distributed by Pfizer, as well as two related generic formulations distributed by Greenstone.
This latest recall comes a few years after other blood pressure medications were pulled from pharmacy shelves for the presence of another type of nitrosamine. For more information, call your doctor or pharmacist, and visit the HHP Medication Safety Watch (/msw).
Image: © TEK IMAGE/Getty Images
Disclaimer:
As a service to our readers, Harvard Health Publishing provides access to our library of archived content. Please note the date of last review or update on all articles.
No content on this site, regardless of date, should ever be used as a substitute for direct medical advice from your doctor or other qualified clinician.
You might also be interested in…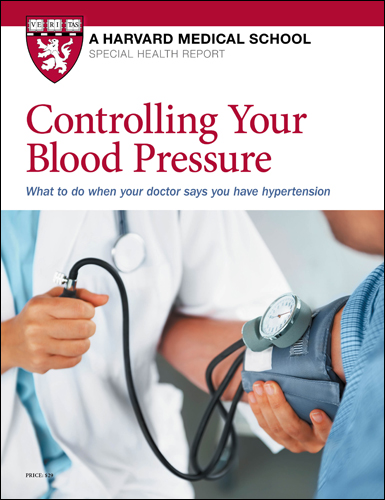 Controlling Your Blood Pressure
An alarming one in three American adults has high blood pressure. Known medically as hypertension, many people don't even know they have it, because high blood pressure has no symptoms or warning signs. But when elevated blood pressure is accompanied by abnormal cholesterol and blood sugar levels, the damage to your arteries, kidneys, and heart accelerates exponentially. Fortunately, high blood pressure is easy to detect and treat. In the Special Health Report, Controlling Your Blood Pressure, find out how to keep blood pressure in a healthy range simply by making lifestyle changes, such as losing weight, increasing activity, and eating more healthfully.
Read More
Free Healthbeat Signup
Get the latest in health news delivered to your inbox!