Staying Healthy
How to avoid the health risks of too much salt
Stick to fresh foods, and fill your salt allotment from healthy sources like whole-grain breads.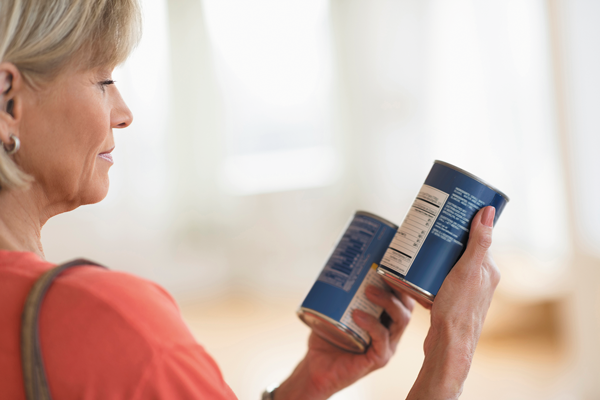 Image: Michael Carroll Photography
As we reported in August 2016, the FDA is encouraging the food industry to cut back on added sodium in commercially processed and prepared food. It's a good reminder for all of us that too much salt in the diet is risky for health. How much is too much? "It's controversial, although I don't think anyone is in favor of unlimited salt intake," says Dr. Randall Zusman, a cardiologist with Harvard-affiliated Massachusetts General Hospital.
Salt risks
How much is too much?
So what's the controversy about? It centers on how much salt is safe for consumption, and it's still being debated. The American Heart Association recommends a limit of 1,500 milligrams (mg) per day. The FDA recommends a limit of 2,300 mg of sodium per day. The U.S. Dietary guidelines used to recommend a limit of 1,500 mg per day for a wide swath of people (everyone 51 and older, all African Americans, and anyone with high blood pressure, kidney disease, or diabetes), but this year changed it to 1,500 mg per day only for people with high blood pressure, and 2,300 mg for everyone else.
Common sources of sodium
What you should do
It's best to avoid processed food. Choose fresh, frozen (no sauce or seasoning), or no-salt-added canned vegetables, and opt for fresh poultry, seafood, and lean meat, rather than processed meat and poultry.
Krivitsky recommends limiting sodium to 500 or 600 mg per meal, and making sure it comes from healthy sources, like whole-grain breads and cereals.
How can you find out about sodium content? Start reading Nutrition Facts labels. You really can find low-sodium options. For example, one cup of Post Shredded Wheat has no sodium, and half a cup of Prego No Salt Added pasta sauce has just 40 mg of sodium.
Krivitsky also recommends ditching saltshakers and flavoring food instead with spices, such as cumin, rosemary, basil, ginger, or dill; flavored vinegars; and lime or lemon juice. "Low salt doesn't mean less flavor," points out Krivitsky. "It just means less salt."
How about a salt substitute?
When you want to add something salty to food, a salt substitute may do the trick. Substitutes are made from potassium chloride, which is similar to table salt (sodium chloride).
Substitutes fall into two categories: low-sodium or "light" salt, which replaces up to half of the sodium chloride with potassium chloride, and no-sodium or "salt-free" salt, which contains only potassium chloride.
For some people, potassium chloride can leave a bitter aftertaste. People with certain types of heart or kidney disease, or taking certain potassium-retaining medicines, may be told to avoid potassium-based substitutes. For others, potassium chloride is advisable: it not only helps avoid excess sodium, but also helps lower blood pressure.
To continue reading this article, you must log in.
Subscribe to Harvard Health Online for immediate access to health news and information from Harvard Medical School.
I'd like to receive access to Harvard Health Online for only $4.99 a month.
Sign Me Up
Disclaimer:
As a service to our readers, Harvard Health Publishing provides access to our library of archived content. Please note the date of last review or update on all articles.
No content on this site, regardless of date, should ever be used as a substitute for direct medical advice from your doctor or other qualified clinician.
Free Healthbeat Signup
Get the latest in health news delivered to your inbox!