Deep belly fat may weaken your bones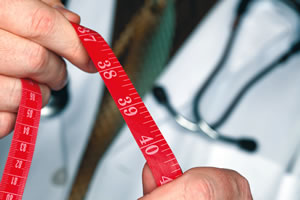 Photo: Thinkstock
Strengthen muscles to fight back.
Here's another reason to fight the battle of the bulge: fat that lies deep in the abdomen is linked not only to heart disease and diabetes, but also to bone health. "Men with increased deep belly fat, the visceral fat that surrounds our organs, have decreased bone strength," says Dr. Miriam Bredella, an associate professor at Harvard Medical School.
Breaking down the bulge
Subcutaneous fat, just beneath your skin, is the kind you can grab to "pinch an inch." While too much isn't good for you, subcutaneous fat does have some molecules that actually benefit health, such as adiponectin, which may have an anti-inflammatory effect on blood vessel linings and decrease the risk of insulin resistance.
To continue reading this article, you must
log in
.
Subscribe to Harvard Health Online for immediate access to health news and information from Harvard Medical School.