Staying Healthy
Are you napping too much?
Daytime sleepiness could be a sign of an underlying health problem, and it comes with risks.
A quick catnap can be refreshing and provide just the right reset to keep up your energy and concentration. But what about a lot of little catnaps — or even a great big snooze after every meal? Too much daytime sleeping can indicate a serious health problem.
How much is too much?
The optimal amount of sleep we need each night is seven to nine hours. Getting more or less than that is linked to cognitive decline, obesity, heart disease, and premature death. A direct cause hasn't been established conclusively, but there's growing evidence to suggest that possibility.
The same is true of regular napping for long periods. For example, 90-minute daily naps are tied to increased risks for stroke, and two-hour daily naps are associated with an increased risk for dementia. Again, it is unclear whether naps actually cause these problems.
Causes of daytime sleeping
Many things can lead to excessive daytime sleeping. "It could simply be that you're bored because there isn't much to do. Or maybe you're bored because you have hearing loss and you're avoiding group activities," says Dr. Suzanne Salamon, associate chief of gerontology at Harvard-affiliated Beth Israel Deaconess Medical Center.
Here are some other reasons that might lead you to sleep more during the day.
You're not sleeping well at night. You may be drowsy in the day if you have insomnia (trouble falling or staying asleep) or another condition that keeps you from getting enough rest at night, such as chronic pain, depression, anxiety, an overactive bladder, restless legs syndrome, or sleep apnea (frequent pauses in breathing during sleep).
You have an underlying condition. Many conditions can make you tired during the day regardless of how well you slept at night. Examples are very low blood pressure (especially after eating), low thyroid activity, vitamin D or B12 deficiency, anemia, low blood sugar, depression, narcolepsy (sudden episodes of deep sleep), and even obesity.
You have frailty syndrome. Frailty includes a loss of muscle mass, stamina, endurance, weight, and general fitness. "It affects about 25% of people ages 90 or older, and 50% of those 90 or older in nursing homes. One key symptom is fatigue, caused by lower energy production in cells. Eventually, doing any activity can be really exhausting, and the frail person sleeps more and more," says Dr. Dae Hyun Kim, a frailty researcher and geriatrician with Beth Israel Deaconess Medical Center.
Your medication is making you drowsy. Common offenders include prescription medications to treat allergies, depression, high blood pressure (such as alpha blockers and beta blockers), insomnia, nausea, Parkinson's disease, or seizures, as well as over-the-counter remedies for insomnia, allergies, nausea, vomiting, or diarrhea. "And if you're taking a lot of medications, there might be a drug interaction that's making you tired," Dr. Salamon says.
You're not eating or drinking enough. You need food and fluids to keep up your energy.
What you should do
Dr. Salamon says you don't have to do anything about excessive daytime napping if it isn't bothering you and you're unconcerned about potential health effects. But if you (or your family) would like to address it, talk to your doctor about hunting for causes.
"It could be that you just need to take your medication at a different time of day," Dr. Salamon says. "For example, if you're on a diuretic that makes you go to the bathroom a lot at night, you might be able to take it in the morning or afternoon instead of the evening."
If your doctor can't find any medical causes of daytime sleepiness, you might just need a little more nourishment and activity in your life. "Try to eat three meals and a couple of snacks each day, and drink four to six cups of fluid," Dr. Salamon suggests. "And figure out a way to stay more engaged. Join a club, take an exercise class, go for a daily walk, or get together with friends," Dr. Salamon says. "Even talking on the phone with someone each day can perk you up."
It will also help to go to sleep and wake up at the same time each day; keep your room cool and dark at night; and avoid caffeine, alcohol, and electronic screens close to bedtime. "If you need to nap, try to limit it to up to 30 minutes," Dr. Salamon says. "A little napping is normal as we get older, and quick catnaps can recharge your batteries. It's a lot of napping that we worry about."
Image: © BraunS/Getty Images
About the Author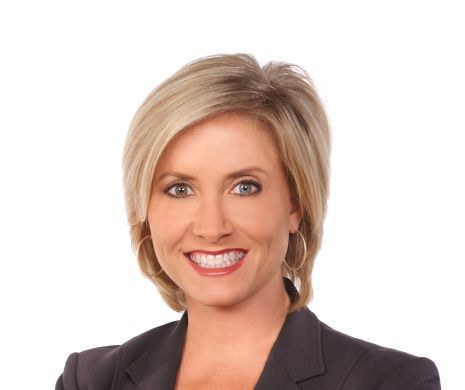 Heidi Godman, Executive Editor, Harvard Health Letter
Heidi Godman is the executive editor of the Harvard Health Letter. Before coming to the Health Letter, she was an award-winning television news anchor and medical reporter for 25 years. Heidi was named a journalism fellow …
See Full Bio
View all posts by Heidi Godman
About the Reviewer
Anthony L. Komaroff, MD, Editor in Chief, Harvard Health Letter
Dr. Anthony L. Komaroff is the Steven P. Simcox/Patrick A. Clifford/James H. Higby Professor of Medicine at Harvard Medical School, senior physician at Brigham and Women's Hospital in Boston, and editor in chief of the Harvard …
See Full Bio
View all posts by Anthony L. Komaroff, MD
Disclaimer:
As a service to our readers, Harvard Health Publishing provides access to our library of archived content. Please note the date of last review or update on all articles.
No content on this site, regardless of date, should ever be used as a substitute for direct medical advice from your doctor or other qualified clinician.
You might also be interested in…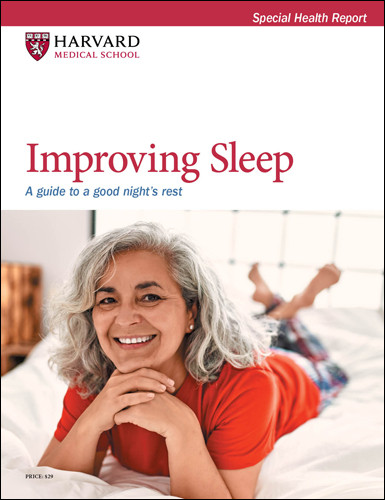 Improving Sleep: A guide to a good night's rest
When you wake up in the morning, are you refreshed and ready to go, or groggy and grumpy? For many people, the second scenario is all too common. Improving Sleep: A guide to a good night's rest describes the latest in sleep research, including information about the numerous health conditions and medications that can interfere with normal sleep, as well as prescription and over-the-counter medications used to treat sleep disorders. Most importantly, you'll learn what you can do to get the sleep you need for optimal health, safety, and well-being.
Read More
Featured Content
General ways to improve sleep
Breathing disorders in sleep
When to seek help
The benefits of good sleep
Free Healthbeat Signup
Get the latest in health news delivered to your inbox!