Can the right shoes relieve knee pain?
New Briefs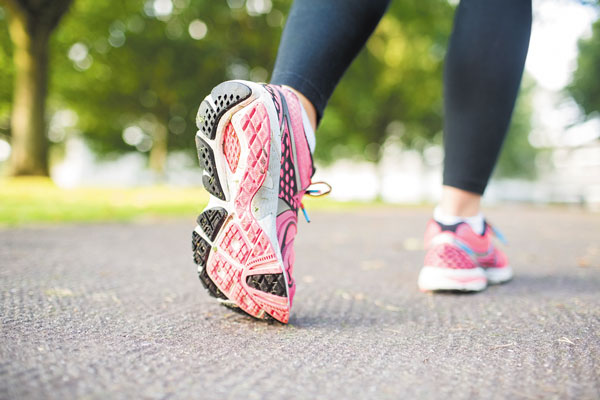 Image: wavebreakmedia/ Thinkstock
People who have knee pain from osteoarthritis sometimes turn for relief to specially made shoes called "unloading" shoes. The shoes have stiffer soles and slightly tilted insoles that reposition the foot, intended to reduce (or unload) strain on the knee. But unloading shoes appeared no better at reducing pain or improving function than a good pair of walking shoes, according to a study published online July 12, 2016, by Annals of Internal Medicine. Researchers randomly assigned 64 people with knee arthritis (ages 50 or older) to wear either new unloading shoes or new walking shoes every day for six months. By the end of the study, it appeared that both shoe types were equally effective at reducing pain and improving physical function, with pain reduced an average of about 25% and function improved by about 22%. If you want to try walking shoes to reduce pain, look for "a stability-type sneaker with a supportive insole, and a rigid sole that's slightly curved, which helps distribute body weight more evenly when walking," says Dr. Holly Johnson, an orthopedic surgeon at Harvard-affiliated Massachusetts General Hospital. "Make sure it's professionally fitted," adds Dr. James Ioli, a foot specialist at Harvard-affiliated Brigham and Women's Hospital. "Taking a shoe off the shelf is not the way to go for most folks."
To continue reading this article, you must
log in
.
Subscribe to Harvard Health Online for immediate access to health news and information from Harvard Medical School.