Pain
4 ways to tame tension headaches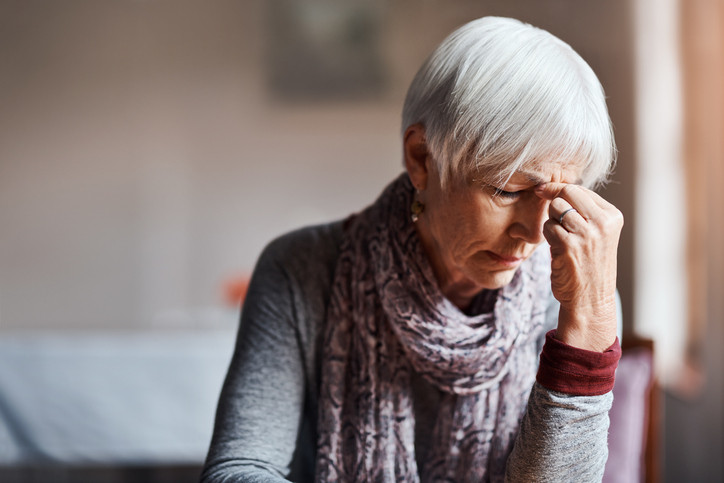 If you ever had a tension headache, you know it can put a damper on your day. This kind of headache usually develops in the afternoon, causing mild or moderate pain that may feel like dull tightness or a band of pressure.
What is a tension headache?
Tension headaches are also known as ordinary headaches, muscle tension headaches, and stress headaches. Tension in neck, shoulder, and scalp muscles often accompanies the head pain. Some people experience tension headaches from time to time; others get them more often.
While a tension headache is rarely debilitating, it can certainly make life miserable. The discomfort usually lasts 20 minutes to two hours, but it may be present throughout most of the day.
Who gets tension headaches?
Tension headaches are the most common headache, affecting about three of every four adults at some point in their lives. These headaches may occur at any age but are most common in adults and older teens. This type of headache is slightly more common in women and tends to run in families.
Tension headache causes
Tension headaches are not caused by a disease but are often brought or made worse by physical or emotional stress. Triggers of tension headaches also include:
Caffeine (too much or withdrawal)
Colds, the flu, or a sinus infection
Dental problems such as jaw clenching or teeth grinding
Eye strain
Excessive smoking
Fatigue or overexertion.
How to relieve a tension headache: 4 tips
If you are prone to tension headaches, here are four strategies that can show you how to get rid of a headache:
Pay attention to the basics
Get enough sleep, don't skip meals, and be sure to pace yourself to avoid stress and fatigue.
Relaxation techniques
Physical and psychological relaxation therapies can help stave off tension headaches, so long as you practice these techniques regularly. Physical approaches include applying a heating pad to your neck and shoulders to relax the muscles. Exercising these muscles also helps by strengthening and stretching them.
Guided imagery exercises that help you focus your attention on various parts of your body in order to relax them and release tension and stress can also help.
Biofeedback
This relaxation technique requires special training but can help people avoid recurrent tension headaches. Typically, a therapist will attach electrodes to your skin to detect electrical signals from your neck and shoulder muscles. You then learn to recognize when you are becoming tense and practice ways to relax the muscles before they tighten so much that you develop a tension headache.
Medical approaches
Some people with tension headaches have very sensitive areas, known as trigger points, at the back of the neck or in the shoulders. Injecting a local anesthetic into these areas may eliminate the pain and prevent the headache from occurring again.
There are also a number of medications that can help keep tension headaches at bay. If nondrug therapies aren't giving you the relief you need, talk with your doctor about the medication options that might be right for you.
For more information on preventing, diagnosing, and treating headaches, read Headache Relief: Preventing and treating migraines and other headaches , a Special Health Report from Harvard Medical School.
Image: Cecilie_Arcurs/Getty Images
About the Reviewer
Howard E. LeWine, MD, Chief Medical Editor, Harvard Health Publishing
Dr. Howard LeWine is a practicing internist at Brigham and Women's Hospital in Boston, Chief Medical Editor at Harvard Health Publishing, and editor in chief of Harvard Men's Health Watch.
See Full Bio
View all posts by Howard E. LeWine, MD
Disclaimer:
As a service to our readers, Harvard Health Publishing provides access to our library of archived content. Please note the date of last review or update on all articles.
No content on this site, regardless of date, should ever be used as a substitute for direct medical advice from your doctor or other qualified clinician.