More than two dozen antidepressants are approved to treat mood and anxiety disorders, and one person in 10 takes them.
Antidepressants are among the most commonly prescribed medications in the United States. But using them can be tricky. "We can't predict exactly how someone will respond to treatment because we're all biologically different," says Dr. Michael Craig Miller, assistant professor of psychiatry at Harvard Medical School.
Classes and targets
There are four categories of antidepressants plus a few "atypicals" that have unique properties: selective serotonin reuptake inhibitors (SSRIs) such as fluoxetine (Prozac) and citalopram (Celexa); serotonin and norepinephrine reuptake inhibitors (SNRIs) such as venlafaxine (Effexor) and duloxetine (Cymbalta); tricyclic and tetracyclic antidepressants such as nortriptyline (Pamelor) and imipramine (Tofranil); and monoamine oxidase inhibitors (MAOIs) such as isocarboxazid (Marplan) and phenelzine (Nardil). Bupropion (Wellbutrin) and mirtazapine (Remeron) are examples of antidepressants that are in classes by themselves.
Each antidepressant works a little differently, but they all target chemical messaging systems in the brain that help regulate mood.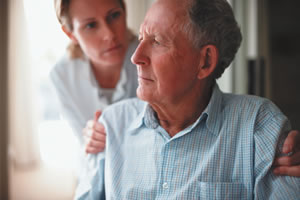 Image: Thinkstock

Be patient when starting antidepressants. It may take six to eight weeks to decide if a medication is working well.
Trial and error
Treatment is a trial-and-error process, so finding the right drug takes patience. It can take weeks to feel the positive effects, and longer (six to eight weeks) to decide how you feel about the balance of good results and side effects. Months may pass before you find the medication that works best.
Where do you begin? "We first recommend drugs that most people tolerate well," says Dr. Miller. "All drugs have some side effects. For example, SSRIs and SNRIs can cause nausea, sexual problems, or sleep difficulties. Wellbutrin doesn't cause sexual side effects, but it can make people more irritable." All antidepressants carry a suicide warning, too, but Dr. Miller says suicide is rare. He stresses that, no matter what your treatment, tell your doctor immediately if you feel worse or have suicidal thoughts.
Making it work
When you begin taking an antidepressant, tell your doctor all the news. Note how you feel different, whether worse or better. For example, report any changes in your mood or anxiety level, sleep, appetite, or sexual functioning. Report anything that is new or unusual.
Also, don't rely completely on medication to manage mood symptoms. "Medicine is only one tool. Psychotherapy can help you examine the patterns in life that may be making you feel down. And don't forget about the benefits of exercise, a balanced diet, and engaging in meaningful activities," says Dr. Miller. "They fight depression."
There is no limit on how long you can take antidepressants. If a medicine works and doesn't cause unpleasant side effects, you can continue indefinitely. Stopping a working antidepressant increases the risk of relapse. In any case, do not stop abruptly. Taper slowly with physician supervision. 
Disclaimer:
As a service to our readers, Harvard Health Publishing provides access to our library of archived content. Please note the date of last review or update on all articles. No content on this site, regardless of date, should ever be used as a substitute for direct medical advice from your doctor or other qualified clinician.