Mind & Mood
Navigating holiday pressures in the COVID-19 reality
Here's how to cope with invitations, gatherings, and sad feelings.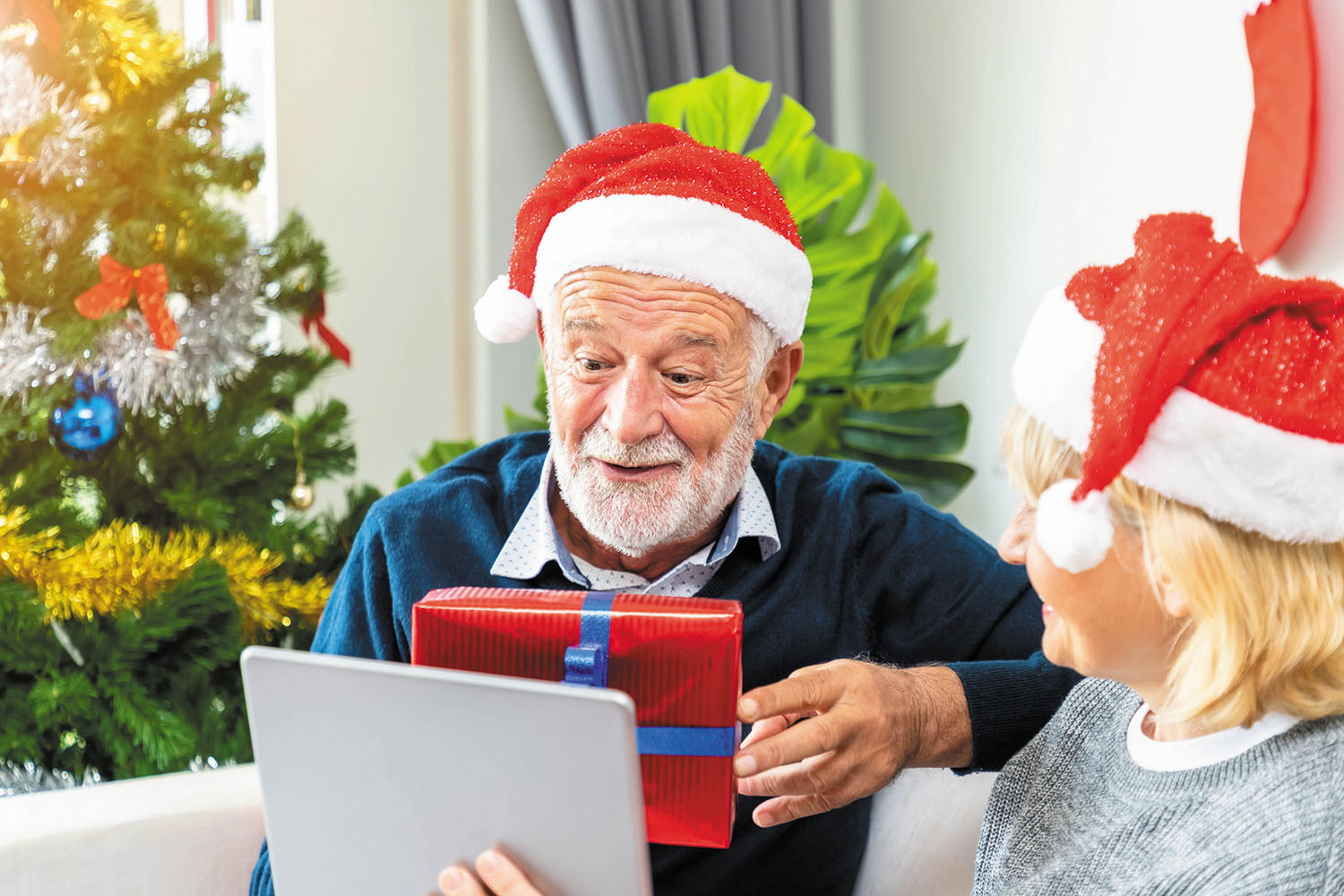 Holiday pressures are always challenging, and maybe still be as challenging as they were last year. Risks of COVID-19 Delta variant exposure may have you again worried about attending indoor gatherings and sharing a meal or hug with loved ones. How can you deal with the pressure of deciding whether to accept or decline an invitation, and how do you cope with changes this holiday may bring?
For advice, we turned to two faculty members from Harvard Medical School's Department of Psychiatry, David Topor and Patricia Bamonti. Both are clinical psychologists with the VA Boston Healthcare System.
How do I cope with the pressure to attend holiday events?
Bamonti: Talk about the risks and benefits with your doctor and with the loved ones who'll be at the event. Keep an open dialogue so the pressure doesn't feel like this is just your decision but a collective decision, so you'll feel supported by your loved ones.
What should I say if the holiday event seems risky?
Topor: Be an advocate for what you feel is needed to reduce risk — your risk and the risk to others — at the event [see "Maintaining safety at indoor holiday gatherings"]. Consult with your doctor and health agency guidelines and offer ways to reduce risks to make the gathering safer.
Maintaining safety at indoor holiday gatherings
COVID-19 risks are higher indoors — especially if the space is small, crowded, or poorly ventilated; if you spend a long time there; or if people aren't fully vaccinated; if people aren't wearing masks. You can reduce risks by taking these steps:
Limit the gathering size. Be aware of how low or high the risk of COVID is in your area and the best precautions to take.
Keep windows open to improve ventilation.
Limit physical contact.
Wear masks that cover the nose and mouth.
Try to maintain physical distance (six feet apart if possible) from people who don't live in your household, even at a dining table. Or abandon a table and set up chairs around a large room.
Wash hands before greeting other guests and again before eating.
Limit the amount of time you spend at a gathering. There is no official number of minutes that increases risk. The longer you attend a gathering, the higher the risk.
Keep a list of attendees to notify in case someone develops COVID.
How do I decline an invitation without feeling awkward?
Topor: Write out a script ahead of time and practice it, or have an email ready to go. Keep it brief and stick to the facts — you can say, "I am still avoiding in-person gatherings due to COVID-19." Then add some emotions — you will miss the experience and you're sad about it. And suggest alternative ways to spend time together, such as a video or phone call. If your doctor says you are at increased risk from COVID-19 because of various medical conditions, you can substitute "At my doctor's urging, I will not going to in-person gatherings yet due to COVID-19."
How do I cope with the sadness of being separated from loved ones?
Bamonti: Your personal values regarding protecting people's health guided your decision. Honor those values.
Topor: It's healthy to grieve because something is lost. And losing contact with family and friends is a loss.
How can I enjoy holidays alone?
Bamonti: If you practice a religion, watch online religious services. Make holiday food and decorate; put up things that are meaningful to you. Pull out photo albums or make a scrapbook of holidays past. Or share a special recipe with your kids or grandkids; that could be another way to share a holiday tradition if you can't be there.
Topor: Another idea is to relive and really savor a past holiday experience: watch a video and recall the smells and sounds. You can also imagine the next holiday and how good it will feel to ­celebrate in person with others.
Bamonti: Also, think of this holiday season as another occasion in your life when you'll need to face hardships and challenges: you've already proved that you're resilient.
Image: © Casper1774Studio/Getty Images
Disclaimer:
As a service to our readers, Harvard Health Publishing provides access to our library of archived content. Please note the date of last review or update on all articles.
No content on this site, regardless of date, should ever be used as a substitute for direct medical advice from your doctor or other qualified clinician.
You might also be interested in…
Positive Psychology: Harnessing the power of happiness, mindfulness, and inner strength
Positive emotions have been linked with better health, longer life, and greater well-being in numerous scientific studies. On the other hand, chronic anger, worry, and hostility increase the risk of developing heart disease, as people react to these feelings with raised blood pressure and stiffening of blood vessels. But it isn't easy to maintain a healthy, positive emotional state. Positive Psychology: Harnessing the power of happiness, mindfulness, and inner strength is a guide to the concepts that can help you find well-being and happiness, based on the latest research.
Read More
Free Healthbeat Signup
Get the latest in health news delivered to your inbox!