Men's Health
Should I continue to get regular PSA testing after age 70?
On call
By

Howard E. LeWine, MD, Chief Medical Editor, Harvard Health Publishing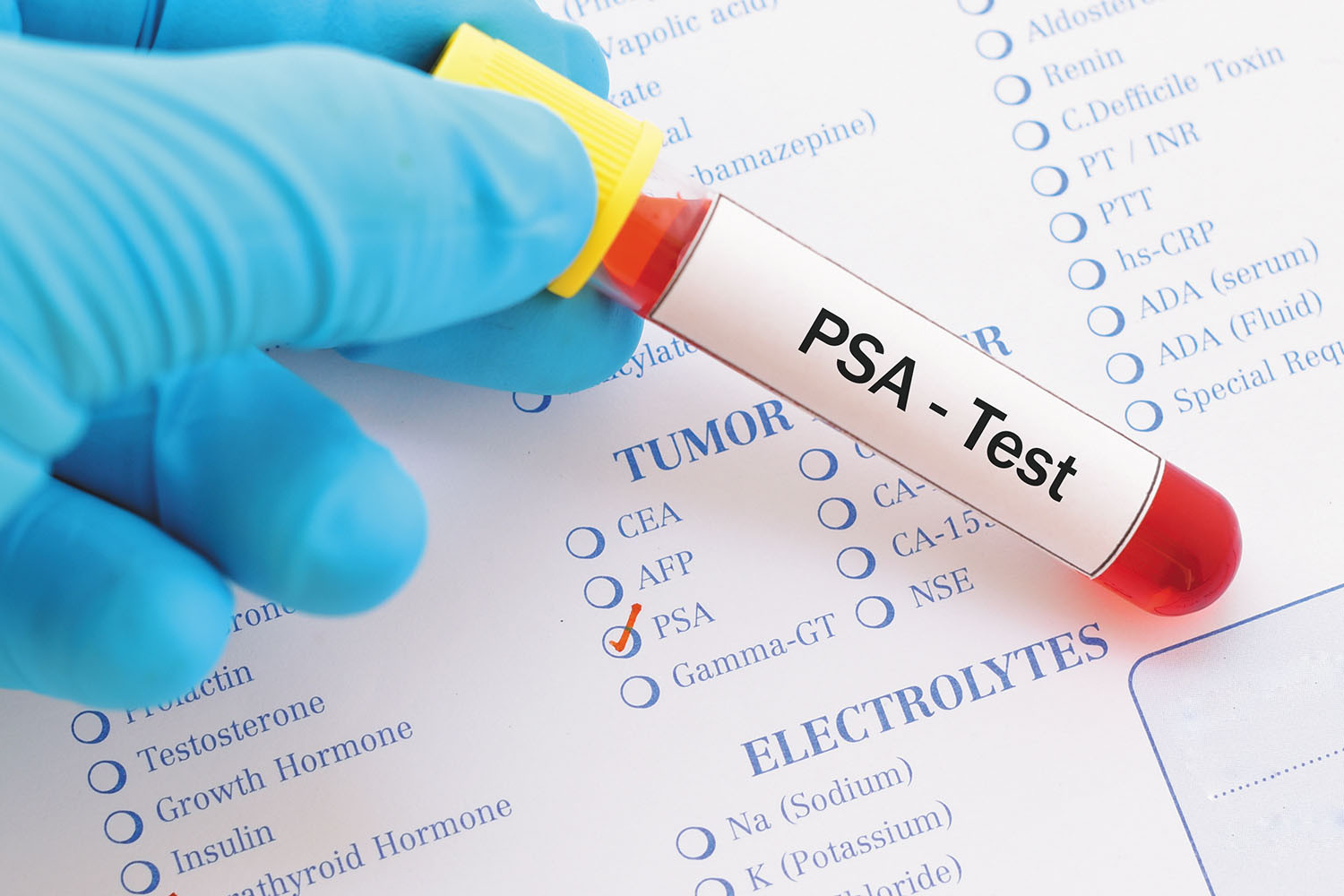 Q. I am 73. My brother had prostate cancer. My PSA tests in the past were normal, and I stopped doing them after I reached age 70. Should I restart screening?
A. There is no right or wrong answer. You and your doctor have followed the 2018 guidelines from the U.S. Preventive Services Task Force.
The task force recommends that men ages 55 to 69 make a shared decision with their doctors regarding routine prostate cancer screening, which usually means periodic blood tests for prostate-specific antigen (PSA). The task force advises men to stop screening once they reach age 70.
While recommendations like this one help guide doctors' decision making, they do not state what action should be taken in any specific situation. In addition, some recent studies suggest that this general guideline might need revision.
Before offering advice, here are two questions I ask men, no matter their age, before ordering a blood PSA test:
1. Are you willing to proceed with a prostate biopsy if the results indicate that you might have prostate cancer?
2. Would you want to get treatment immediately if the biopsy shows any cancer cells, even very low-grade ones?
If a man older than 70 answers "yes" to both questions, is otherwise in good health and has a life expectancy of at least 10 years, getting a PSA test might be a reasonable choice. If he answers "yes" to question 1 and "no" or "not sure" to question 2, then I would ask if he would be comfortable with periodic monitoring rather than immediate therapy should the biopsy show low-grade prostate cancer. (Periodic monitoring includes regular PSA blood tests and perhaps repeat prostate biopsies.)
But other factors need to be considered. Men with a family history of prostate cancer (especially if a first-degree relative had prostate cancer before age 60) and African American men are more likely to have aggressive prostate cancer. So even at an older age, these men might want to continue regular prostate cancer screening beyond age 70.
But back to my two questions. No matter how you answer them, it's essential to consider the limitations of PSA testing. More often than not, a mildly elevated PSA happens in men with an enlarged prostate or another reason besides cancer. And even if cancer occurs, many older men are likely to have a low-grade version that does not alter their quality of life or longevity.
Image: © jarun011/Getty Images
About the Author
Howard E. LeWine, MD, Chief Medical Editor, Harvard Health Publishing
Dr. Howard LeWine is a practicing internist at Brigham and Women's Hospital in Boston, Chief Medical Editor at Harvard Health Publishing, and editor in chief of Harvard Men's Health Watch.
See Full Bio
View all posts by Howard E. LeWine, MD
Disclaimer:
As a service to our readers, Harvard Health Publishing provides access to our library of archived content. Please note the date of last review or update on all articles.
No content on this site, regardless of date, should ever be used as a substitute for direct medical advice from your doctor or other qualified clinician.