Men's Health
Active surveillance over prostate cancer treatment: Is it right for you?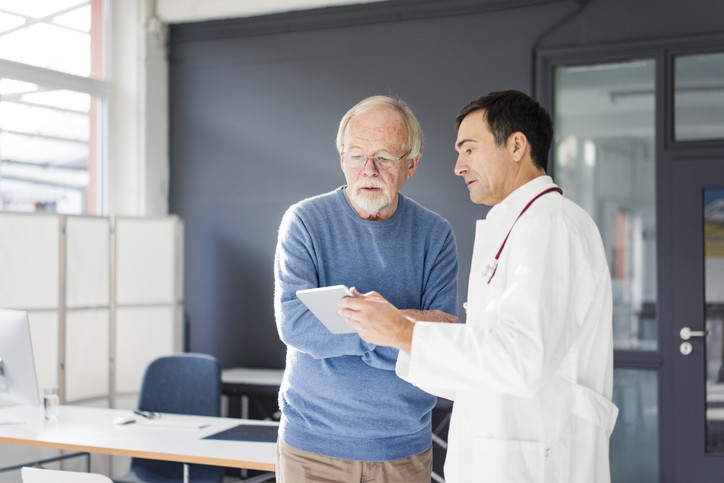 More men are choosing active surveillance for their low-risk prostate cancer diagnosis. While this "wait and see" approach may appear passive, it can provide opportunities for men to get more active about their overall wellness.
There is a good chance men will live a long time with low-risk prostate cancer, and they should do everything they can to ensure their life is the healthiest and the highest quality it can be.
The choice to follow active surveillance begins after a prostate biopsy, which provides information needed to predict how fast the cancer is growing and the probability of spreading.
Generally, active surveillance is an option for men with low-grade cancer that hasn't spread, who have a PSA level of less than 10 nanograms per milliliter and a Gleason score of 6 or less.
(The Gleason system assigns 1-to-5 rankings to the two most common types of cancer cells in a man's biopsied tissue. The two rankings are added together to get a Gleason score, with 10 being the highest. The higher the number, the greater chance the cancer will quickly grow and spread.)
The reason for choosing active surveillance is to defer="defer" immediate surgery or radiation, since low-grade prostate cancer is unlikely to progress. That also means avoiding possible side effects of treatment, such as erectile dysfunction, urinary incontinence, and bowel problems.
Men on active surveillance regularly follow up with their doctor for PSA tests, MRI scans, and prostate biopsies. If there is evidence the cancer has progressed, such as a higher Gleason score or cancer in a greater number of biopsies, then treatment should be considered.
Men should see their cancer diagnosis as a wake-up call to make lifestyle changes that could not only improve their long-term cancer outcome, but also protect against other serious health issues like heart attacks and strokes. That means eating a Mediterranean or similar healthy diet, exercising more, and shedding pounds if you are overweight.
Image: Westend61/Getty Images
Disclaimer:
As a service to our readers, Harvard Health Publishing provides access to our library of archived content. Please note the date of last review or update on all articles.
No content on this site, regardless of date, should ever be used as a substitute for direct medical advice from your doctor or other qualified clinician.
You might also be interested in…
2022 Annual Report on Prostate Diseases
Most men eventually develop some type of prostate problem, and when they do there are usually no easy solutions. More than a primer on prostate conditions, this Special Health Report, the Annual Report on Prostate Diseases, includes roundtable discussions with experts at the forefront of prostate research, interviews with men about their treatment decisions, and the latest thinking on complementary therapies. This report will provide you with the information you need to understand the current controversies, avoid common pitfalls, and work with your doctor to make informed choices about your prostate health.
Read More
Free Healthbeat Signup
Get the latest in health news delivered to your inbox!