Heart Health
Move of the month: Arm curls
For this biceps-building exercise, you'll need a pair of dumbbells. But if you don't have any, you can use cans of soup, full plastic water bottles, or any other easy-to-hold item that feels like an appropriate weight. Start with fairly light weights — maybe 2 to 5 pounds each. As you get stronger, switch to heavier weights.
Starting position: Stand tall with your feet about shoulder-width apart, your chest lifted, and your shoulders back and down. Hold a dumbbell in each hand with your arms down at your sides and your palms facing forward.
Movement: Slowly bend your elbows, lifting the dumbbells toward your shoulders. Hold. Slowly lower the dumbbells, straightening your arms back to the starting position. Repeat this movement to complete eight to 12 curls. Rest for 30 to 90 seconds, then do one or two additional sets.
Tips and techniques:
Tighten your abdominal muscles.
Keep your spine neutral and your shoulders down and back.
Hold your upper arms still, with your elbows close to your sides.
Make it easier: Sit in a chair, or use lighter weights.
Make it harder: Use heavier weights.
Photos by Michael Carroll
About the Author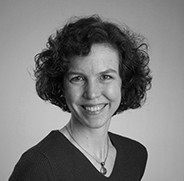 Julie Corliss, Executive Editor, Harvard Heart Letter
Julie Corliss is the executive editor of the Harvard Heart Letter. Before working at Harvard, she was a medical writer and editor at HealthNews, a consumer newsletter affiliated with The New England Journal of Medicine. She …
See Full Bio
View all posts by Julie Corliss
Disclaimer:
As a service to our readers, Harvard Health Publishing provides access to our library of archived content. Please note the date of last review or update on all articles.
No content on this site, regardless of date, should ever be used as a substitute for direct medical advice from your doctor or other qualified clinician.
You might also be interested in…
Workout Workbook: 9 complete workouts to help you get fit and healthy
The numbers are shocking. Just two out of 10 American adults meet recommended levels of physical activity. Nearly three out of 10 Americans ages 6 and older admit they aren't active at all, despite reams of research proving that exercise is a powerful preventive, and sometimes an antidote, for disability and illness. This Special Health Report, Workout Workbook: 10 complete workouts to help you get fit and healthy, features nine excellent workouts that will challenge your body and spirit in a variety of ways while warding off boredom.
Read More
Free Healthbeat Signup
Get the latest in health news delivered to your inbox!