Heart Health
Meal of the month: A Mexican-inspired meal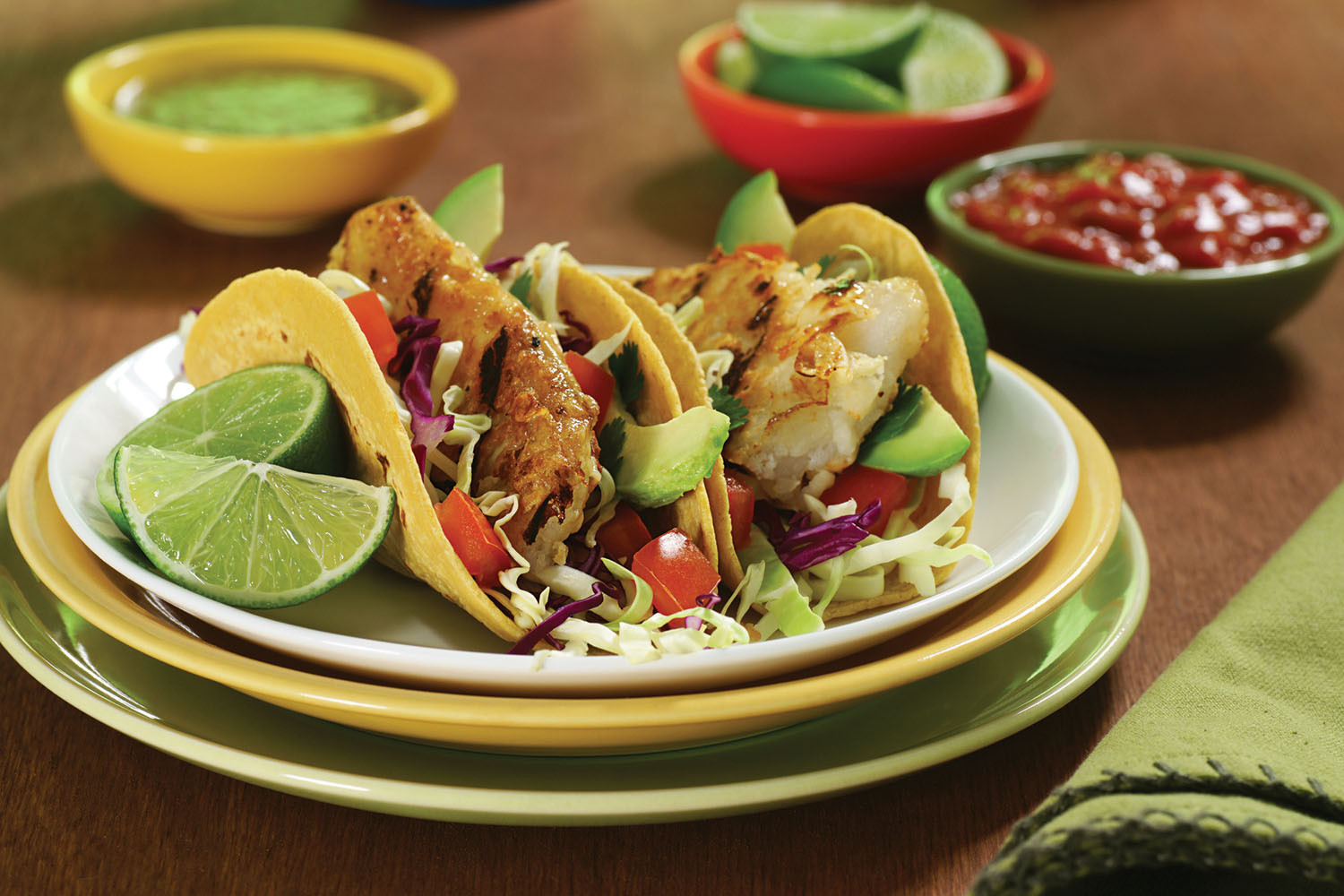 At many Mexican restaurants in America, the food tends to be quite filling, with tortilla chips and other deep-fried options alongside entrées smothered with cheese. But you can make a fresh, flavorful, and satisfying Mexican-inspired meal — tacos with fish or black beans — in very little time at home.
Choose any white fish you prefer, such as cod, tilapia, or haddock. Season the filets with a mix of spices (chili powder, cumin, garlic powder, and black pepper, for example). Then either grill, bake, or pan-fry the fish in a nonstick pan with a little olive oil. For a vegetarian alternative, sauté a small amount of onion, then add the same spices to taste, sauté for a minute, then add a can of black beans. Simmer until the mixture thickens up a bit.
Prepare a selection of toppings, such as shredded red or green cabbage and diced avocado, tomato, and onion. Put out lime wedges, your favorite salsa or hot sauce, and full-fat Greek yogurt as a substitute for sour cream. Just before serving, warm corn tortillas in a skillet on high heat. Diners can then assemble their tacos to suit their taste. (Search online for a recipe if you want more guidance or detail.) If available, corn on the cob is good side dish.
Image: © TheCrimsonMonkey/Getty Images
Disclaimer:
As a service to our readers, Harvard Health Publishing provides access to our library of archived content. Please note the date of last review or update on all articles.
No content on this site, regardless of date, should ever be used as a substitute for direct medical advice from your doctor or other qualified clinician.
You might also be interested in…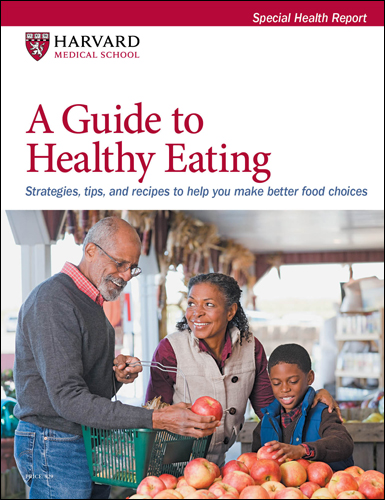 A Guide to Healthy Eating: Strategies, tips, and recipes to help you make better food choices
Eat real food. That's the essence of today's nutrition message. Our knowledge of nutrition has come full circle, back to eating food that is as close as possible to the way nature made it. Based on a solid foundation of current nutrition science, Harvard's Special Health Report A Guide to Healthy Eating: Strategies, tips, and recipes to help you make better food choices​ describes how to eat for optimum health.
Read More
Free Healthbeat Signup
Get the latest in health news delivered to your inbox!