Gene therapy to regenerate heart muscle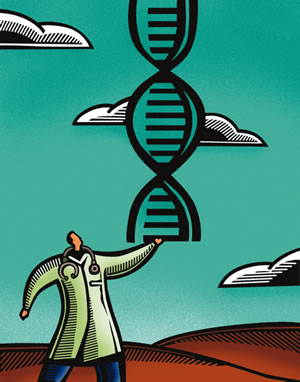 Photo: Thinkstock
During a heart attack, blood flow to the heart tissue is cut off, often causing portions of the heart muscle to die and scar tissue to form. But what if these damaged heart cells could regrow so that normal heart function was restored? Scientists have observed this phenomenon in some types of amphibians and fish but not in mammals.
However, early research using pigs as stand-ins suggests that growing new heart cells may one day be possible in humans. As described in Science Translational Medicine, researchers used a gene involved in cell division and replication (called cyclin A2) that normally shuts off after birth. They administered the gene into pig heart muscle a week after a heart attack. Six weeks later, the damaged heart tissue had regained some of its ability to contract, and new heart cells had formed near the area of damage in the treated group but not in the controls. 
To continue reading this article, you must
log in
.
Subscribe to Harvard Health Online for immediate access to health news and information from Harvard Medical School.