Ask the doctor: Did I have a heart attack?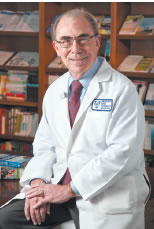 Q. The other night I woke up at about 2 a.m., and my heart was pumping hard and my lower jaw ached. It lasted about an hour, even though I took aspirin. Then I fell asleep. In the morning everything was fine. Was that a heart attack?
A. If you were my patient and you called my office and told me this, I would tell you to come right in and let me check you out. Probably it was not a heart attack, but the chance that it might have been is high enough that you need to be examined and tested. I hope that's what you did. If you didn't then, you should check with your doctor now.
To continue reading this article, you must
log in
.
Subscribe to Harvard Health Online for immediate access to health news and information from Harvard Medical School.