By

Julie Corliss, Executive Editor, Harvard Heart Letter
One of the top reasons people take supplements is the promise of better heart health. But for the most part, it's an empty promise.
If your daily routine involves swallowing a multivitamin, fish oil capsule, or other dietary supplement, you're far from alone. At least half of Americans say they take supplements, and multivitamins are the most popular by a long shot.
Longtime Heart Letter subscribers may recall our coverage about the dearth of evidence that vitamin and mineral supplements can prevent cardiovascular disease, even in people who have poor diets. Earlier this year, the Journal of the American College of Cardiology (JACC) published a series of reviews about nutritional supplements and the heart. The take-home message on mult­ivitamins — gleaned from 22 trials comparing multivitamins to placebo — remains the same: these supplements do not lower the risk of heart attack, stroke, or death over all. Getting your vitamins and minerals from a healthy, plant-based diet makes more sense. (People with uncommon conditions that prevent normal nutrient absorption do need these supplements, however.)
What about other supplements touted for cardiovascular health, such as omega-3 fatty acids (commonly referred to as fish oil), red yeast rice, and coenzyme Q10, all of which were featured in the JACC reviews? We asked Dr. Pieter Cohen, an associate professor of medicine at Harvard Medical School who studies supplements, for his perspective.
Omega-3 fatty acids
After vitamins and minerals, fish oil is the second most popular supplement, taken by an estimated 19 million people in the United States. These amber capsules contain the omega-3 fatty acids DHA and EPA, which may ease inflammation, help prevent blood clots, and possibly forestall dangerous heart rhythms. Over the past two decades, numerous trials have pitted omega-3 supplements against placebos. The verdict? "There are no convincing data to suggest that omega-3 supplements can prevent a first heart attack in at-risk people," says Dr. Cohen.
Like all supplements, EPA and DHA supplements are not FDA-regulated, and some contain unhealthy saturated or oxidized fats, industrial pollutants, or mercury.
Bottom line: If you have heart disease, you're better off asking your doctor about the prescription drug icosapent ethyl (Vascepa), a high-dose, purified EPA preparation that lowers cardiovascular risk when taken with a statin. If you don't have heart disease, eating two servings of fatty fish weekly or following a healthy vegetarian diet rich in nuts, legumes, and healthy oils makes more sense than spending money on over-the-counter fish oil supplements.
Red yeast rice
Red yeast rice is made by steaming white rice with the yeast Monascus purpureus. The resulting red-hued extract contains monacolin K, the same active ingredient in the prescription cholesterol-lowering drug lovastatin (Mevacor). A number of clinical trials show that supplements containing 4 milligrams (mg) to 10 mg of monacolin K can lower cholesterol levels, as the JACC review points out.
But here's the catch: Most brands contain 600 mg of red yeast rice per capsule, and the label usually suggests that people take two capsules twice daily. "But there's no way to know how much monacolin K each capsule contains," says Dr. Cohen. By law, if a manufacturer lists the amount of active ingredient on the label, the product can't be marketed as a supplement but instead must be sold as a drug, he explains. "If you buy one of these supplements, it would be like buying a beer and having to guess how much alcohol it contains, since the amount of alcohol in different beers can range from 3.2% to more than 8%."
Dr. Cohen's earlier research found highly variable amounts of monacolin K in 28 different brands of red yeast rice sold at mainstream retailers. Another study revealed a potentially toxic contaminant called citrinin in one-third of the tested products, although many currently marketed products claim to be citrinin-free. The monthly cost of a red yeast rice supplement runs about $20, whereas most low- to moderate-dose generic statins cost between $5 and $10 per month.
Bottom line: If you need to reduce your cholesterol, a generic statin is more reliable, less expensive, and likely safer than red yeast rice supplements.
Coenzyme Q10
CoQ10 is a vitamin-like substance made naturally by the body that is essential for energy production within muscle cells. Some cardiologists recommend this supplement to treat or prevent muscle aches linked to statin use. About 10% of people who take statins report muscle aches. But the true incidence of this problem is unclear, as muscle aches are common in older people and have other possible causes.
Statins work by blocking the production of a substance (mevalonic acid) that the liver uses to make cholesterol. But the body also uses mevalonic acid to make CoQ10, which means that lower CoQ10 levels could be an unintended consequence of taking statins. Taking CoQ10 supplements regularly can boost levels in the blood, but it's unclear if that reflects the amount in muscle tissue. A dozen clinical trials have compared CoQ10 to placebo in people with muscle symptoms while taking statins, but the results have been mixed — some show a benefit, while others do not. One encouraging thing about this supplement is that it appears to be quite safe, says Dr. Cohen.
Bottom line: If you have muscle aches after starting a statin, work with your doctor to confirm the statin is to blame: stop the drug for one to two months (with your doctor's permission), then resume taking it. If your symptoms recede and then recur, options include taking a lower statin dose, taking it less often, or trying a different statin. You could also try taking 200 mg to 400 mg of CoQ10 daily to see if that helps. It's inexpensive (about $6 to $8 per month), although there's no reason to take it if it doesn't help you feel better.
Image: © PeopleImages/Getty Images
About the Author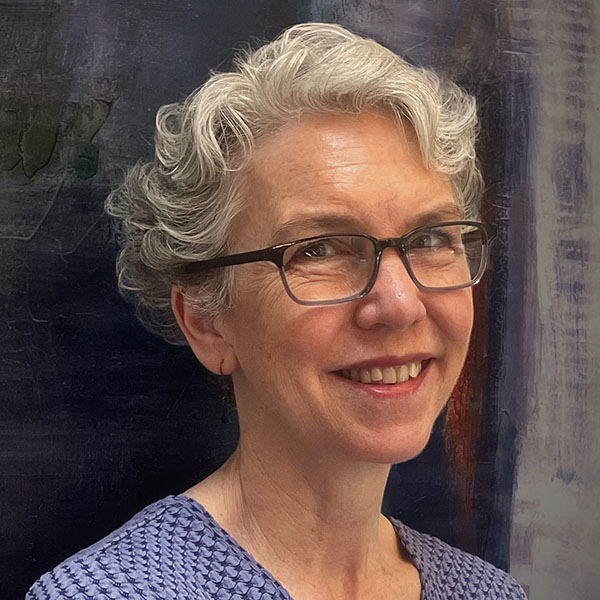 Julie Corliss, Executive Editor, Harvard Heart Letter
Julie Corliss is the executive editor of the Harvard Heart Letter. Before working at Harvard, she was a medical writer and editor at HealthNews, a consumer newsletter affiliated with The New England Journal of Medicine. She …
See Full Bio
View all posts by Julie Corliss
Disclaimer:
As a service to our readers, Harvard Health Publishing provides access to our library of archived content. Please note the date of last review or update on all articles.
No content on this site, regardless of date, should ever be used as a substitute for direct medical advice from your doctor or other qualified clinician.