Heart Health
A closer look at heart disease risk
Coronary artery calcium scans can help identify dangerous plaque buildup.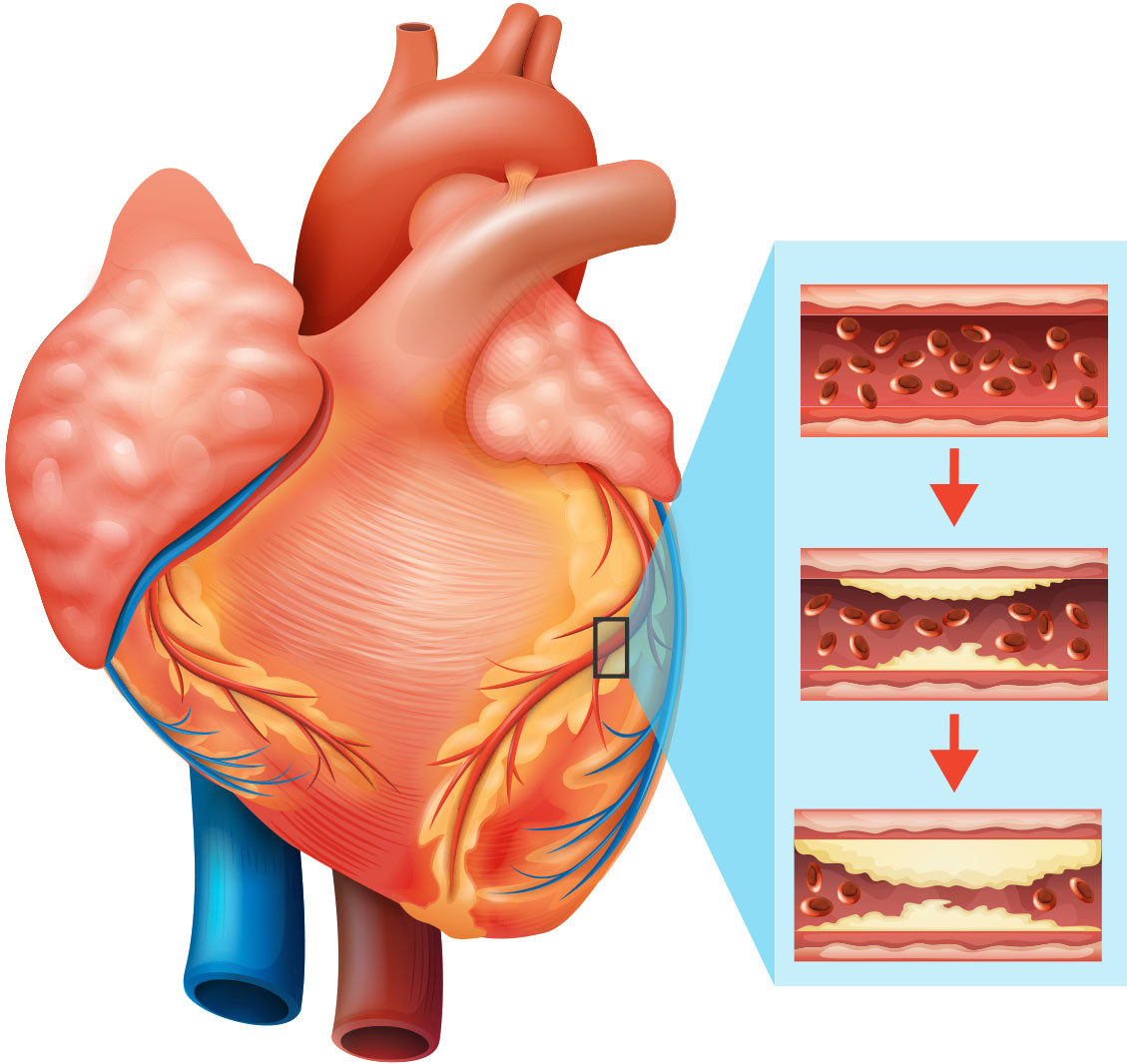 Image: © blueringmedia/Getty Images
Too much plaque can restrict blood flow in arteries, but it's often hard to diagnose.
Predicting heart disease has never been an exact science. Some factors — such as high blood pressure and high cholesterol levels (especially LDL or "bad" cholesterol), diabetes, and smoking — can help predict future risk. But the presence of atherosclerosis, the disease underlying most heart attacks, is not always easy to spot. That's where a coronary artery calcium (CAC) scan may come in handy. It measures the amount of calcium in the heart's arteries, high levels of which are associated with heart disease.
"The CAC results can help identify a person's possible risk for heart attack or stroke, even if that person doesn't have the obvious risk factors or symptoms," says Dr. Jorge Plutzky, director of preventive cardiology at Harvard-affiliated Brigham and Women's Hospital. "It can be a way for some people to get the necessary treatment early and hopefully head off a serious cardiac event."
How the test works
A CAC scan uses a special computed tomography (CT) scanner, such as an electron beam CT or a multidetector CT machine. You lie on your back with electrodes placed on your chest to monitor your heart rate. The scanner then takes several pictures of your heart over the course of 20 to 30 seconds.
Too much plaque buildup in the heart's arteries can restrict blood flow to the heart muscle and increase your chance of a heart attack. It's also associated with a higher stroke risk.
For unknown reasons, that plaque sometimes calcifies, and the calcium shows up on the scan as small white specks. "The calcification process mainly identifies that atherosclerosis is present but does not necessarily pinpoint areas that will rupture and cause a heart attack," says Dr. Plutzky.
The amount of calcification is scored on a scale from zero to 400 and higher. The lower the score, the less calcium, and in general, the less likelihood of a heart attack or stroke (see "CAC scores").
CAC scores

SCORE

PRESENCE OF PLAQUE

No evidence of plaque. There is less than a 5% chance of having heart disease over a 10-year period. Heart attack risk is very low.

1 to 10

A small amount of plaque is present. There is less than a 10% chance of having heart disease over a 10-year period. Heart attack risk is low.

11 to 100

Plaque is present, which means a person has mild heart disease. Heart attack risk is moderate.

101 to 400

A moderate amount of plaque may be blocking an artery. Heart attack risk is moderate to high.

401 and higher

There is a large amount of plaque and a 90% and higher chance it is blocking an artery. Heart attack risk is high.
Other potential benefits
Cardiologists continue to wrestle with how best to integrate CAC scans into diagnosis and treatment. For many people whose risk is obvious — like those who've already had a heart attack or stent placement — the CAC results won't make any difference in medical decisions, given the obvious need for aggressive treatments.
However, the scan is especially helpful for people who fall into a gray area. For instance, a man may have strong health numbers, like good blood pressure and cholesterol levels, but also a family history of heart disease that includes a father, brother, or uncle who had a heart attack in his early 50s.
A CAC scan also can help someone who's at intermediate risk — for example, a 60-year-old man with average cholesterol levels, borderline blood pressure, and a history of smoking. "His CAC score can help determine if he needs intervention with treatments like cholesterol-lowering statins," says Dr. Plutzky.
Insurance coverage of a CAC scan can vary, but most out-of-pocket costs range from $100 to $200. If the scan is normal, then your doctor may recommend repeating it again in five to 10 years.
A CAC doesn't replace the value of the more common stress test, which can indicate significant coronary blockages. But for some men, a CAC scan can provide extra guidance to make smarter decisions about their heart health.
"Doctors first test for risk factors that are known and established," says Dr. Plutzky. "When a patient's cardiovascular risk is not clear, a CAC scan is another tool to assess what may be going on."
Disclaimer:
As a service to our readers, Harvard Health Publishing provides access to our library of archived content. Please note the date of last review or update on all articles.
No content on this site, regardless of date, should ever be used as a substitute for direct medical advice from your doctor or other qualified clinician.
You might also be interested in…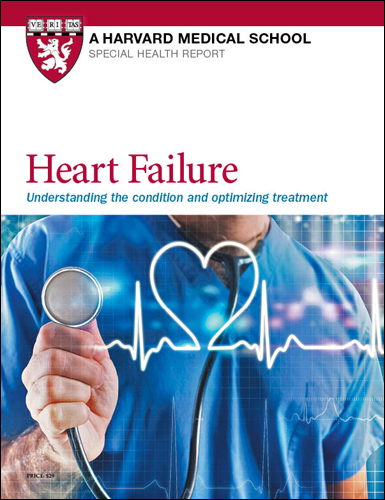 Heart Failure: Understanding the condition and optimizing treatment
In Heart Failure: Understanding the condition and optimizing treatment​, you'll learn the mechanics of the heart, the symptoms and warning signs of heart failure, and the keys to an effective treatment plan. This report will help you understand and invest in the steps you need to take to keep heart failure in check. You'll get guidance for monitoring symptoms, for sticking to your doctor's strategy, and for making heart-smart lifestyle changes.
Read More
Free Healthbeat Signup
Get the latest in health news delivered to your inbox!