Does your heart need a valve job?
Because medications cannot effectively treat aortic stenosis, a stiff, narrowed aortic valve needs to be replaced.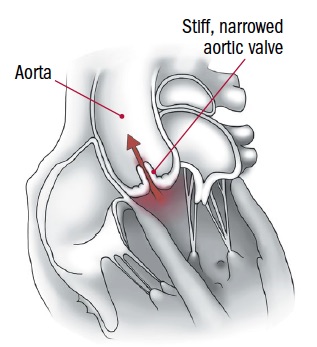 Your aortic valve is the gateway between your heart and body. With every heartbeat, it opens to allow blood to flow to your body, then snaps shut to keep blood from moving back into the heart.
As people age, calcium deposits may collect on the hard-working aortic valve, causing it to stiffen and narrow. Known as aortic stenosis, this condition also can result from a genetic abnormality (see "What is a bicuspid aortic valve?"). But most cases are in older people, often — but not always — those with high blood pressure, high cholesterol, and other risk factors linked to heart disease. In the United States, about three to four of every 100 people ages 75 and older have severe aortic stenosis.
To continue reading this article, you must
log in
.
Subscribe to Harvard Health Online for immediate access to health news and information from Harvard Medical School.