Why Harvard experts have a beef with the new meat guidelines
The final recommendations do not specify limiting consumption of red and processed meats, which have been linked to cancer risk.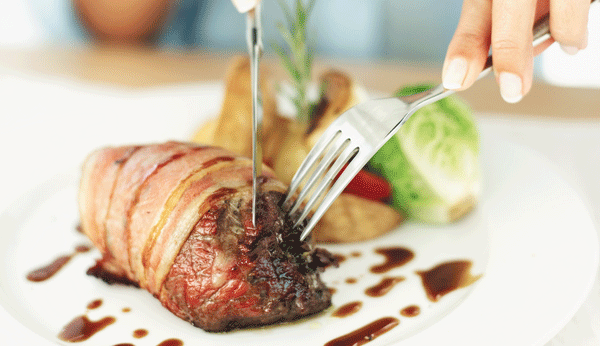 Image: Thinkstock
The report of the Dietary Guidelines Advisory Committee, released in February 2015, suggested that the then-forthcoming update to the Dietary Guidelines for Americans adopt several changes from previous versions. It advised limiting added sugars to 10% of calories; removing the ceiling on dietary fats as long as saturated fat comprises no more than 10% of calories; and limiting consumption of red and processed meat.
When the final guidelines were released by the Department of Health and Human Services (HHS) and the Department of Agriculture (USDA) in January 2016, the caveat on red and processed meat was missing. Through that omission, the guidelines "censored conclusions of the scientific advisory committee," according to a statement on the website of the Harvard T.H. Chan School of Public Health. Dr. Frank Hu, Harvard professor of nutrition and epidemiology, was a member of the federal Dietary Guidelines Advisory Committee, which spent two years reviewing reams of scientific evidence on diet and health and drafting the guidelines that were submitted to HHS and USDA. "Although there are some areas of improvement in this edition over previous ones, some simple but important recommendations are watered down, especially reducing consumption of red and processed meat," he says.
To continue reading this article, you must
log in
.
Subscribe to Harvard Health Online for immediate access to health news and information from Harvard Medical School.