What's causing your itching, teary eyes?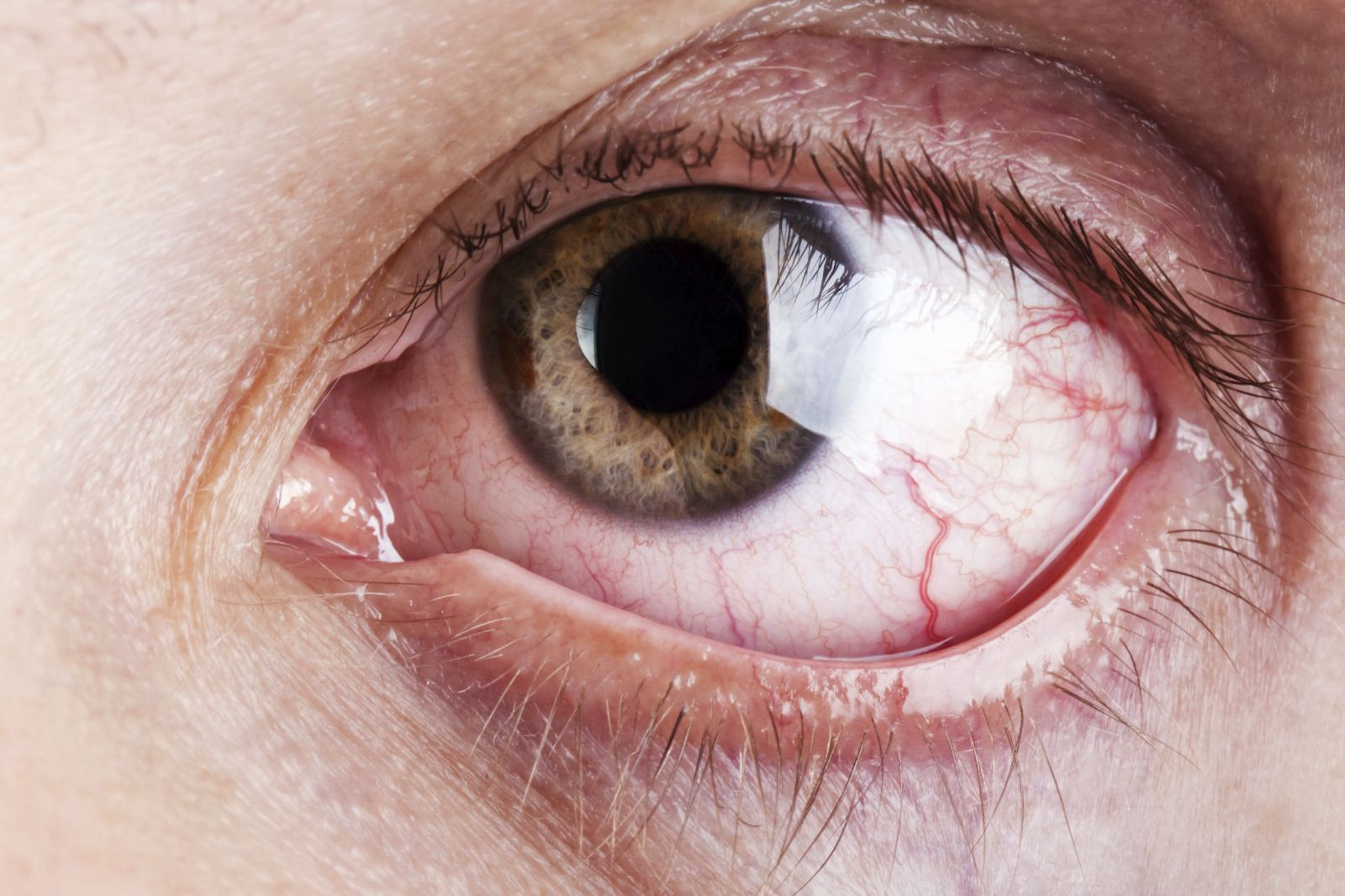 Do your eyes itch after you've been near a cat? Do they puff up or run with tears when pollen is in the air?
Allergies of the eye affect about 20% to 40% of Ameri¬cans each year and are on the rise. Pollens, animal dander, dust mite feces, and mold—are all triggers of allergic conjunctivitis, also called ocular allergy. It's an inflammation of the con¬junctiva, the lining of the eye. The symptoms are itchy and red eyes, tearing, edema (swelling) of the conjunctiva or eyelid, and a mucous discharge.
Although allergic conjunctivitis more often affects teens and young adults, it can strike at any age. While it can be uncomfortable, uncomplicated allergic conjunctivitis is not a threat to vision.
Allergic conjunctivitis can usually be confirmed by your doctor based on your symptoms. Testing is not typically needed to diagnose the condition, but skin testing may help identify the allergens. If your symptoms don't quickly respond to treatment, see your doctor in case you have a more serious eye condition.
Treating allergic conjunctivitis
Avoidance is your first line of defense. If you are allergic to cats, stay away from them, or at least don't touch your eyes when you're near one, and wash your hands immediately after touching one. If pollen is your allergy culprit, keep your windows closed and an air purifier or air conditioner going in pollen season.
Use artificial tears (available without prescription) frequently for relief and to dilute allergens in the eye. You can also try an over-the-counter product.
Combination antihistamine/vasoconstrictor eye drops. They contain both an antihistamine and a vasoconstrictor, such as naphazoline/ pheniramine (Naphcon-A, Opcon-A, Visine Allergy Eye Relief). They can be used for a few days for quick relief. You should, however, avoid regular long-term use of these medications, which can cause narrowing of the blood vessels of the eye and rebound redness, in which redness returns and may even be worse than before.
Oral antihistamines. For occasional symptoms, allergic conjunctivitis can be treated with the newer generation of oral antihistamines, including the over-the-counter medications cetirizine (Zyrtec), fexofena¬dine (Allegra), levocetirizine (Xyzal), and loratadine (Claritin). However, keep in mind dur¬ing an attack that eye drops work faster than oral medications.
For persistent symptoms, your doctor can prescribe stronger therapies. And remember to avoid rubbing your eyes. Rubbing causes mast cells in the conjunctiva to release their histamine and other inflammatory chemicals, which worsens symptoms.
To learn more about how you can minimize, manage and prevent today's most common allergies, check out Controlling Your Allergies , a Special Health Report from Harvard Medical School.
Image: ia_64/Getty Images
Disclaimer:
As a service to our readers, Harvard Health Publishing provides access to our library of archived content. Please note the date of last review or update on all articles.
No content on this site, regardless of date, should ever be used as a substitute for direct medical advice from your doctor or other qualified clinician.
Free Healthbeat Signup
Get the latest in health news delivered to your inbox!