Rethinking fiber and hydration can lead to better colon health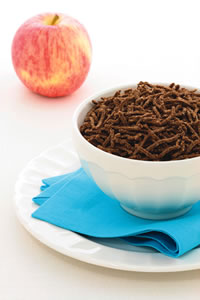 Photo: Thinkstock
They're the biggest contributors to improved digestion.
If you struggle with bloating, diarrhea, and constipation, your diet may be partly to blame. Certain foods and medications can cause these digestion problems. Likewise, eating too few fibrous foods can cause constipation. "Most people are not eating the right foods, and they're not drinking enough water," says gastroenterologist Dr. Jacqueline Wolf, associate professor of medicine at Harvard Medical School.
The offenders
Dr. Wolf recommends taking an in-depth look at what you're eating to see if you're consuming potential offenders. "Too many carbohydrates may make you constipated. Artificial sweeteners such as sorbitol, mannitol, and xylitol are big offenders for diarrhea and bloating," she explains. Dietary supplements such as calcium and iron can also make you constipated.
To continue reading this article, you must
log in
.
Subscribe to Harvard Health Online for immediate access to health news and information from Harvard Medical School.