Diseases & Conditions
Heartburn medication update
New information may affect your approach to treatment.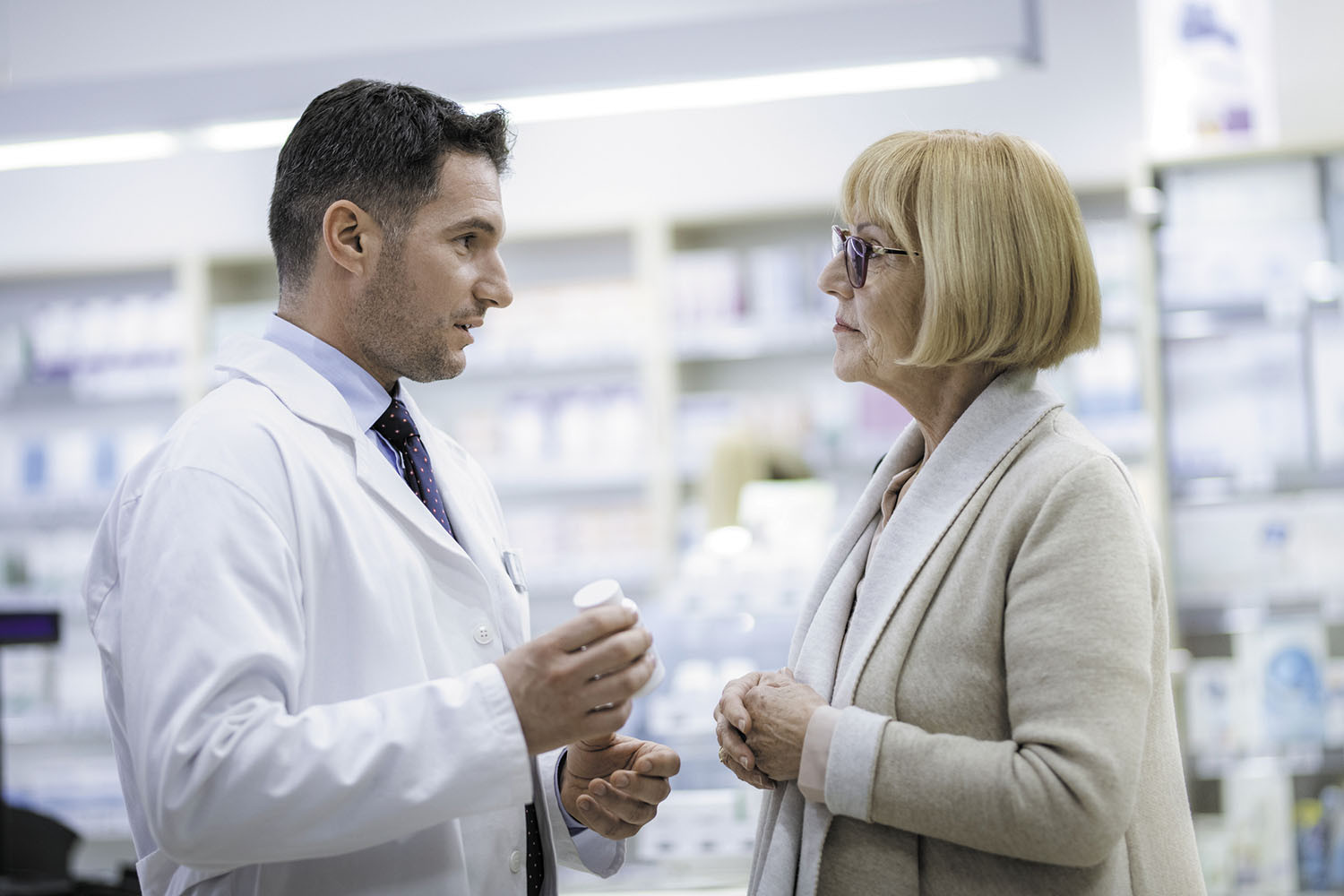 Millions of people turn to prescription and over-the-counter medications to cope with heartburn from gastroesophageal reflux disease or other stomach conditions. But navigating the risks of heartburn remedies can leave a sour taste in your mouth, since some have been tied to health concerns. Here's what you need to know about two mainstays of treatment, and how the latest developments may affect you.
H2 blockers
Histamine2-receptor antagonists, better known as H2 blockers — such as famotidine (Pepcid) and cimetidine (Tagamet) — are available over the counter or by prescription. They block a chemical that signals the stomach to produce acid, and are the go-to drugs when an antacid like calcium carbonate (Tums) or aluminum hydroxide (Maalox) isn't strong enough.
Last year, drug makers began recalling the H2 blocker ranitidine after the FDA detected the cancer-causing chemical N-nitrosodimethylamine (NDMA) in several brand-name (Zantac) and generic versions of the medication. In April 2020, the FDA called for all ranitidine products to be pulled from shelves and urged consumers to stop taking the medications.
The FDA has also urged a voluntary recall of nizatidine (Axid), due to the detection of NDMA in some batches.
If you've been taking ranitidine or nizatidine for a long time, talk to your doctor about other options. "None of the other H2 blockers have been found unsafe," says Dr. Kyle Staller, a gastro-enterologist at Harvard-affiliated Massachusetts General Hospital. As of April 2020, no NDMA had been found in famotidine or cimetidine.
Are there risks to using H2 blockers? Cimetidine may interfere with the absorption of anticoagulants (blood thinners), antidepressants, and blood pressure medications. But Dr. Staller says generally speaking, there are no long- or short-term health risks of using H2 blockers. "The bigger issues," he explains, "are that H2 blockers aren't always effective at acid suppression, and over time they may not work as well as the body gets used to them."
Proton-pump inhibitors
Proton-pump inhibitors, or PPIs — such as omeprazole (Prilosec), lansoprazole (Prevacid), or esomeprazole (Nexium) — are stronger than H2 blockers. They inhibit certain cells from "pumping" acid into the stomach, which lowers acid levels and heartburn pain.
PPIs are available over the counter or by prescription and are considered safe in the short term. Long-term risks, however, have been a concern for years. In the past, the drugs have been linked to reduced levels of vitamin B12, magnesium, and calcium, and some studies have indicated they might increase the risk for hip fractures, pneumonia, kidney or cardiovascular disease, and dementia.
Concerns raised by these studies may wind up hurting people. "People who really need to be on PPIs for severe heartburn, ulcer disease, or Barrett's esophagus [a potential precursor to esophageal cancer] have stopped taking the medications, but we don't have evidence to justify doing that," Dr. Staller says.
Fortunately, better evidence indicates that PPIs are safe. A randomized trial, published online May 29, 2019, by Gastroenterology, followed 17,000 older adults for about three years and found no link between PPI use and increased rates of pneumonia, fractures, type 2 diabetes, chronic kidney disease, dementia, chronic obstructive pulmonary disease, or cancer.
More recently, a review of studies that included more than 640,000 people, published online Jan. 2, 2020, by The American Journal of Gastroenterology, found no increased risk for dementia among PPI users.
So why have there been associations between PPIs and other health problems in the past? "Most people who take PPIs tend to be less healthy than those who don't, and most studies are observational, meaning they don't prove that PPIs cause other conditions," Dr. Staller says.
That said, there is one recognized risk of PPI use: Stomach acid helps prevent bacteria from getting into your body. If you make less stomach acid, you are at increased risk for gastro-intestinal infections. But Dr. Staller says that's not enough reason to stop taking PPIs if someone's deriving real benefits from them.
What you should do
If you have new heartburn symptoms, don't jump to PPI use. "First," says Dr. Staller, "try some pill-free changes: quitting smoking, losing weight, and avoiding food and drink that triggers heartburn. If that doesn't give enough relief, start with antacids. If they aren't effective, move up to an H2 blocker for a few weeks. If that doesn't work, try a PPI. If you're still having heartburn after two weeks of PPI use, talk to your doctor to get to the root of the problem. You may need more diagnostic tests and different treatments."
And don't suddenly stop taking PPIs: that can cause a rebound effect and worsen your heartburn.
Image: © vm/Getty Images
Disclaimer:
As a service to our readers, Harvard Health Publishing provides access to our library of archived content. Please note the date of last review or update on all articles.
No content on this site, regardless of date, should ever be used as a substitute for direct medical advice from your doctor or other qualified clinician.
Free Healthbeat Signup
Get the latest in health news delivered to your inbox!