Cancer
Unique blood test may offer a speedier cancer diagnosis

In the journals
A groundbreaking blood test might someday help people with troubling, unexplained symptoms determine if they have cancer. Researchers used a technique called nuclear magnetic resonance (NMR) metabolomics to analyze blood samples from 300 people who had common signs of possible cancer, such as sudden weight loss, frequent fatigue, constant nausea, and new pain.
Unlike conventional blood-based cancer tests, which look for genetic material from tumors, the NMR technique looks for levels of small molecules in the blood called metabolites. According to the researchers, cancer cells have different metabolomic "fingerprints" compared with healthy cells. Today, adults with symptoms suggestive of cancer often undergo multiple CT scans. But scans can miss cancers, and they may show noncancerous spots as problematic, requiring invasive biopsies to check for cancer. A blood test to better identify which patients need CT scanning versus those who might pursue other causes of their symptoms would be a terrific advance.
The technique needs further testing with larger groups to define when it might be most useful to identify cancer earlier in people with worrisome symptoms. The results were published online Jan. 4, 2022, by Clinical Cancer Research.
Image: Edwin Tan/Getty Images
Disclaimer:
As a service to our readers, Harvard Health Publishing provides access to our library of archived content. Please note the date of last review or update on all articles.
No content on this site, regardless of date, should ever be used as a substitute for direct medical advice from your doctor or other qualified clinician.
You might also be interested in…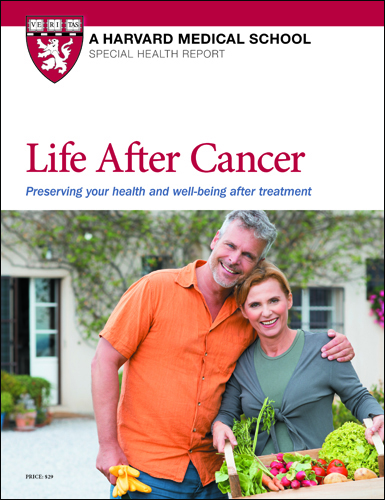 Life After Cancer
This Special Health Report is designed to guide you through the next stage of your cancer journey. It will walk you through many of the issues you'll face in the upcoming months and years—the long-term and late effects of your cancer and treatment; the potential for a recurrence or new cancer; the emotional, occupational, and financial issues you'll potentially face; and the implications for your family and friends. You'll learn how to readjust to the life you may have put on hold during your treatment, transitioning back to your full work and home life. And you'll learn ways to maintain your health to prevent new problems, including cancer, from taking hold again.
Read More
Free Healthbeat Signup
Get the latest in health news delivered to your inbox!