Exercise & Fitness
Winter hiking: Magical or miserable?
How to safely explore the joys of winter hiking.
By

Maureen Salamon, Executive Editor, Harvard Women's Health Watch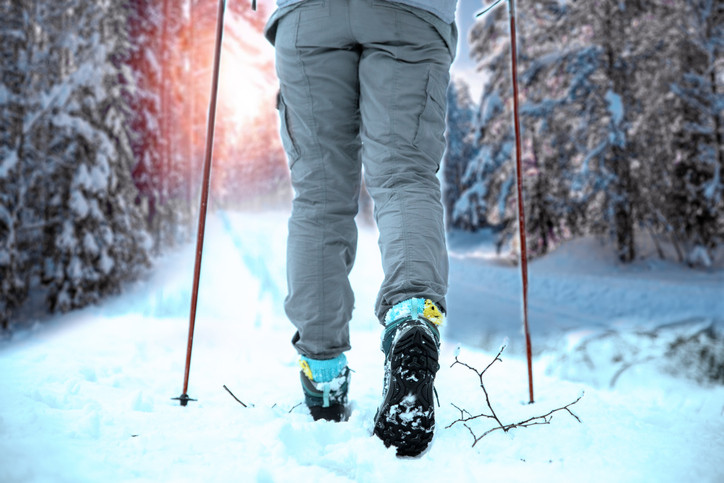 By midwinter, our urge to hibernate can start to feel constricting instead of cozy. What better antidote to being cooped up indoors than a bracing hike in the crisp air outdoors?
Winter backdrops are stark, serene, and often stunning. With fewer people on the trail, you may spot more creatures out and about. And it's a prime opportunity to engage with the seasons and our living planet around us, says Dr. Stuart Harris, chief of the Division of Wilderness Medicine at Massachusetts General Hospital. But a multi-mile trek through rough, frosty terrain is far different than warm-weather hiking, requiring consideration of health and safety, he notes. Here's what to know before you go.
Winter hiking: Safety first
"The challenge of hiking when environmental conditions are a little more demanding requires a very different approach on a winter's day as opposed to a summer's day," Dr. Harris says. "But it gives us a chance to be immersed in the living world around us. It's our ancient heritage."
A safety-first attitude is especially important if you're hiking with others of different ages and abilities — say, with older relatives or small children. It's crucial to have both the right gear and the right mindset to make it enjoyable and safe for all involved.
Planning and preparation for winter hikes
Prepare well beforehand, especially if you're mixing participants with vastly different fitness levels. Plan your route carefully, rather than just winging it.
People at the extremes of age — the very old or very young — are most vulnerable to frigid temperatures, and cold-weather hiking can be more taxing on the body. "Winter conditions can be more demanding on the heart than a perfectly-temperatured day," Harris says. "Be mindful of the physical capabilities of everyone in your group, letting this define where you go. It's supposed to be fun, not a punishing activity."
Before setting out:
Know how far, high, and remote you're going to go, Dr. Harris advises, and check the forecast for the area where you'll be hiking, taking wind chill and speed into account. Particularly at higher altitudes, weather can change from hour to hour, so keep abreast of expectations for temperature levels and any precipitation.
Know if you'll have access to emergency cell coverage if anything goes wrong.
Always share plans with someone not on your hike, including expected route and time you'll return. Fill out trailhead registers so park rangers will also know you're on the trail in case of emergency.
What to wear for winter hikes
Prepare for extremes of cold, wind, snow, and even rain to avoid frostbite or hypothermia, when body temperature drops dangerously low.
Dress in layers. Several thin layers of clothing are better than one thick one. Peel off a layer when you're feeling warm in high sun and add it back when in shadow. Ideally, wear a base layer made from wicking fabric that can draw sweat away from the skin, followed by layers that insulate and protect from wind and moisture. "As they say, there's no bad weather, just inappropriate clothing," Dr. Harris says. "Take a day pack or rucksack and throw a couple of extra thermal layers in. I never head out for any hike without some ability to change as the weather changes."
Protect head, hands, and feet. Wear a wool hat, a thick pair of gloves or mittens, and two pairs of socks. Bring dry spares. Your boots should be waterproof and have a rugged, grippy sole.
Wear sunscreen. You can still get a sunburn in winter, especially in places where the sun's glare reflects off the snow.
Carry essentials to help ensure safety
Extra food and water. Hiking in the cold takes serious energy, burning many more calories than the same activity done in summer temperatures. Pack nutrient-dense snacks such as trail mix and granola bars, which often combine nuts, dried fruit, and oats to provide needed protein, fat, and calories. It's also key to stay hydrated to keep your core temperature normal. Bonus points for bringing a warm drink in a thermos to warm your core if you're chilled.
First aid kit. Bandages for slips or scrapes on the trail and heat-reflecting blankets to cover someone showing signs of hypothermia are wise. Even in above-freezing temperatures, hypothermia is possible. Watch for signs such as shivering, confusion, exhaustion, or slurring words, and seek immediate help.
Light source. Time your hike so you're not on the trail in darkness. But bring a light source in case you get stuck. "A flashlight or headlamp is pretty darn useful if you're hiking anywhere near the edges of daylight," Harris says.
Phone, map, compass, or GPS device plus extra batteries. Don't rely on your phone for GPS tracking, but fully charge it in case you need to reach someone quickly. "Make sure that you have the technology and skill set to be able to navigate on- or off-trail," Harris says, "and that you have a means of outside communication, especially if you're in a large, mixed group."
About the Author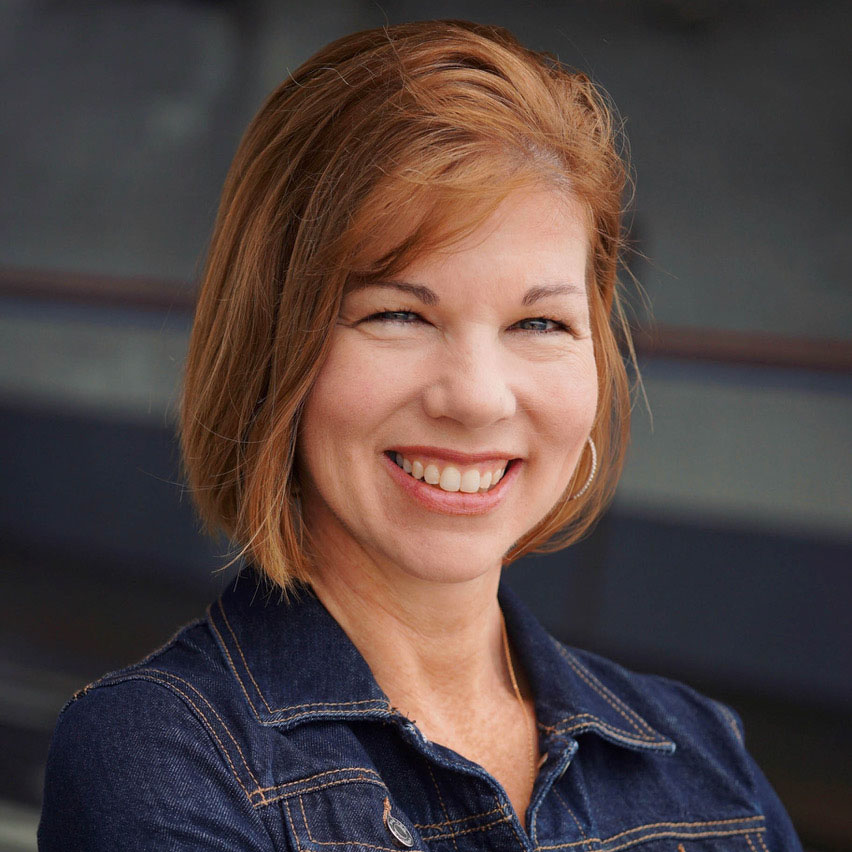 Disclaimer:
As a service to our readers, Harvard Health Publishing provides access to our library of archived content. Please note the date of last review or update on all articles.
No content on this site, regardless of date, should ever be used as a substitute for direct medical advice from your doctor or other qualified clinician.