By

Claire McCarthy, MD, Senior Faculty Editor, Harvard Health Publishing
As more states legalize marijuana, the number of pregnant women who smoke marijuana is rising — and this could be really bad for babies.
In 2002, 2.3% of pregnant women used marijuana. In 2014, that number was up to 3.84%, a rise of two-thirds. To make matters worse, the amount of tetrahydrocannabinol (THC) in marijuana has quadrupled. THC is the active ingredient in marijuana, the chemical that gives the "high."
We don't know all the effects of THC on infants, but we know enough that the American Academy of Pediatrics (AAP) has issued a statement warning parents.
THC can pass easily through the placenta and into the bloodstream of a developing baby. Studies suggest that when it does, it can affect the brain. Because babies are still developing, anything that affects that development can lead to permanent changes. THC can affect something called executive function. These are skills such as concentration, attention, impulse control, and problem solving; they are crucial skills for learning and life success. Studies also suggest that children who have prenatal exposure to marijuana may have a higher risk of substance use disorder or mental illness.
THC also passes into breast milk. That means that it's still not okay to smoke marijuana after birth, because the brains of infants are actively developing — actually they are actively developing for the first three or so years of life. The effects of secondhand marijuana smoke on kids appear to last even longer, with possibly permanent effects on executive function continuing even through the teenage years.
As with alcohol, it's impossible to say for sure what a safe amount is during pregnancy. The safest thing is not to use it at all, and to not take any form of it while breastfeeding or to smoke it around children. Some women use it to manage the nausea of pregnancy, but there are many other ways of managing nausea.
When you are pregnant and parenting, it's no longer just about you. The choices you make could have a lifelong effect on your child — so make good choices.
Follow me on Twitter @drClaire
About the Author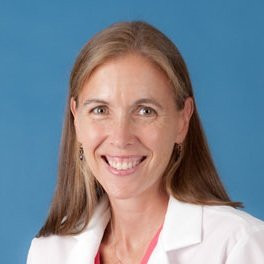 Claire McCarthy, MD, Senior Faculty Editor, Harvard Health Publishing
Claire McCarthy, MD, is a primary care pediatrician at Boston Children's Hospital, and an assistant professor of pediatrics at Harvard Medical School. In addition to being a senior faculty editor for Harvard Health Publishing, Dr. McCarthy …
See Full Bio
View all posts by Claire McCarthy, MD
Disclaimer:
As a service to our readers, Harvard Health Publishing provides access to our library of archived content. Please note the date of last review or update on all articles.
No content on this site, regardless of date, should ever be used as a substitute for direct medical advice from your doctor or other qualified clinician.