Child & Teen Health
When is a heavy period too heavy?
It's common for girls and their parents to wonder if the bleeding with their periods is too often or too much. Especially in the first few years of having a period, any bleeding can feel like too much. Usually, it's not — but sometimes it is, and it's important for parents to know what to watch for, and when to call the doctor.
In the first couple of years after periods begin, it's really normal for periods to be irregular — and for some of them to be heavy. At the beginning, periods aren't associated with ovulation, and the hormones and hormonal patterns that help regulate periods haven't fallen into place yet. If it's just the occasional period that is heavy, that's usually nothing to worry about.
It's not always easy to know what counts as a "heavy" period. As I said, for some girls anything is too much. And while we doctors often ask how often the girl changes her pad or tampon, that's very subjective and dependent on personal preference. Some girls change as soon as there is any blood present or every time they use the bathroom. Others wait until they are completely soaked.
Signs to watch for with heavy periods
Here are some signs that menstrual bleeding may be too heavy, and that you should call the doctor:
The girl is looking pale and feels dizzy and/or weak. If this is happening, you should call your doctor immediately.
She needs to change her pad or tampon during the night.
She is bleeding through her clothes.
She is passing clots that are bigger than an inch wide.
Her periods are interfering with her ability to go to school, play sports, or otherwise engage in regular activities.
There are many reasons why girls may have heavy periods. The most common reason is simply that the body is just getting started and getting regulated. If that is the case, it usually gets better with time. However, there are other causes as well, which is why it's important to see the doctor.
What will the doctor do?
After listening to the story and doing a physical examination, the doctor generally will do some screening blood tests. Basic tests recommended by the American College of Obstetricians and Gynecologists include a complete blood count and some tests to look for bleeding problems. Along with checking to see if her bleeding has caused her to be anemic, it's important to check to see if there might be a problem such as low platelets, or Von Willebrand disease, or some other condition that might cause her to bleed more heavily than normal. Some of these conditions don't become apparent until a girl starts menstruating. In retrospect, there is often a history of easy bruising and bleeding, or a family history of heavy periods or other bleeding.
In most cases, doctors will also do a pregnancy test. This may seem like a strange or silly test to do in a young teenager, but pregnancy can cause heavy bleeding — and the reality is that we can never entirely know everything about the lives of young girls. It's always better to be safe than sorry.
There are many other causes of heavy periods. If initial tests don't show anything and the bleeding doesn't get better, the doctor may want to check thyroid function as well as some other hormones, and also do some tests to check overall health. Most of the time, though, more tests aren't needed.
The treatment of heavy periods depends on the cause — and on whether the bleeding is bad enough to cause anemia. Most of the time, all that's needed is some extra iron and some patience. So, a multivitamin with iron isn't a bad idea for any menstruating girl whose diet isn't always great. Occasionally, more is needed. If there are any warning signs, or if you have any questions, call your doctor.
Follow me on Twitter @drClaire
About the Author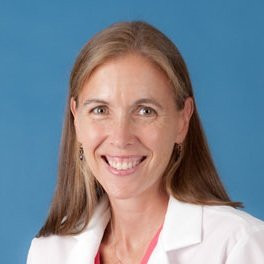 Claire McCarthy, MD, Senior Faculty Editor, Harvard Health Publishing
Claire McCarthy, MD, is a primary care pediatrician at Boston Children's Hospital, and an assistant professor of pediatrics at Harvard Medical School. In addition to being a senior faculty editor for Harvard Health Publishing, Dr. McCarthy …
See Full Bio
View all posts by Claire McCarthy, MD
Disclaimer:
As a service to our readers, Harvard Health Publishing provides access to our library of archived content. Please note the date of last review or update on all articles.
No content on this site, regardless of date, should ever be used as a substitute for direct medical advice from your doctor or other qualified clinician.
You might also be interested in…
Harvard Women's Health Watch
What's your most important health concern? Chances are, you'll find an article discussing it in a recent issue of Harvard Women's Health Watch. Are you at risk for heart disease? If you eat a balanced diet, are supplements necessary? Will new drugs help prevent breast cancer? Can simple exercises like stretching and walking have a noticeable impact on my health? Subscribe now for answers to questions like these!
Read More
Free Healthbeat Signup
Get the latest in health news delivered to your inbox!