By

Robert H. Shmerling, MD, Senior Faculty Editor, Harvard Health Publishing; Editorial Advisory Board Member, Harvard Health Publishing
If you're taking an over-the-counter supplement that wasn't recommended by your doctor, you're not alone — about half of the US adult population takes one or more supplements regularly. We spend more than $35 billion on these products each year.
While it's important that your doctor knows what you're taking, there are many supplements out there, and it's likely your doctor won't know what advice to give you about a lot of them. There are a number of reasons for this but the two biggest are:
Most supplements are not rigorously tested as a prevention or treatment for conditions for which they are promoted.
The supplement industry is not regulated the way prescription drugs are. The ingredients on the label may not accurately reflect what's actually in the supplement.
As a result, the major concerns of your doctor — is it safe? is it effective? — may be impossible to address.
Does the supplement label matter?
Of course it does! At the very least, you'd like to know that what's on the label is what you're actually taking. However, past studies have found that supplement labels may
inaccurately describe the dose of the supplement, so you could be getting more or less than the label says.
list the correct drug ingredients but fail to mention that it could interact with other drugs or worsen a condition you have. For example, chondroitin (often taken for symptoms of arthritis) may cause bleeding if you have a condition that makes you prone to bleed, or if you take a blood thinner, such as warfarin (Coumadin).
contain contaminants — often the hidden ingredient is added in order to enhance the effect of the supplement. For example, banned stimulants have been found in many weight loss supplements.
While these problems have been known about for many years, there is little oversight to confirm the purity of the ingredients or the accuracy of the label.
Studies find tainted supplements or misleading labels are common
In the past, research on a variety of supplements has found concerning discrepancies between what's on the label and what's in the bottle. One recent report looked at three memory supplements: two of them contained none of the active ingredient, and one of those contained unidentifiable chemicals that raise serious questions about its safety.
Another, much larger study finds that the problem of tainted supplements — and lack of oversight — is widespread. Researchers analyzed warnings issued by the US Food and Drug Administration (FDA) between 2007 and 2016. These included 776 dietary supplements that contained contaminants, including
a prescription drug, sildenafil (Viagra), in supplements sold for sexual enhancement.
sibutramine (Meridia), found in weight loss supplements. This drug was approved in 1997 for weight loss but was taken off the market in 2010 when studies linked it to heart attacks and stroke.
steroids or drugs with steroid effects in supplements marketed as muscle builders.
About 20% of the contaminated supplements contained more than one unapproved ingredient. In more recent analyses, more than one-third of the contaminated supplements were found by sampling products ordered online, and another third arrived by international mail delivery.
Unfortunately, the FDA announced voluntary recalls for less than half of these tainted supplements.
What's a supplement user to do?
One option to consider is to simply stop taking the supplement. If you don't have a condition requiring treatment with a dietary supplement and if it's not recommended by your doctor, it might be best to rethink your use of them. Alternatively, there are organizations that certify supplements and can provide a measure of confidence in their ingredients. These include the NSF International Dietary Supplement Certification and the US Pharmacopeia (USP) Dietary Supplement Verification Program. If your doctor has recommended supplement use, check with him or her before making any changes.
Bottom line
The problem of adulterated dietary supplements is unlikely to go away anytime soon. But I am hopeful that the FDA will take a more active role on this issue and help protect consumers from dietary supplements that may contain hidden ingredients.
In the meantime, if you can't be sure what's in a supplement, you may be risking your health even as you're trying to improve it. The safest thing may be to stick with the tried and true (and tested). Ask your doctor and pharmacist if you have questions. But don't be surprised if they say little more than "buyer beware."
Follow me on Twitter @RobShmerling
About the Author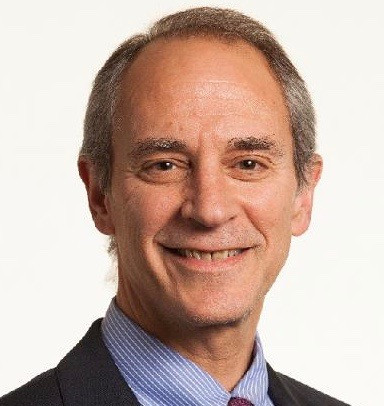 Robert H. Shmerling, MD, Senior Faculty Editor, Harvard Health Publishing; Editorial Advisory Board Member, Harvard Health Publishing
Dr. Robert H. Shmerling is the former clinical chief of the division of rheumatology at Beth Israel Deaconess Medical Center (BIDMC), and is a current member of the corresponding faculty in medicine at Harvard Medical School. …
See Full Bio
View all posts by Robert H. Shmerling, MD
Disclaimer:
As a service to our readers, Harvard Health Publishing provides access to our library of archived content. Please note the date of last review or update on all articles.
No content on this site, regardless of date, should ever be used as a substitute for direct medical advice from your doctor or other qualified clinician.