Child & Teen Health
Using social media to help parents get vaccine questions answered
Follow me on Twitter @drClaire
As a pediatrician, I know that many times when parents are hesitant about vaccines, it's because of something they read on the Internet. Sadly, much of the anti-vaccine information that is out there is either misinformation or misconstrued information — but once parents have read it, it's not always easy to convince them that it's misinformation or misconstrued. I've often wished that we could find more ways to get good vaccine information on the Internet, and give parents a way to get their questions answered and concerns allayed there, rather than getting worried.
That's exactly what researchers from Kaiser Permanente did, in a study recently published in the journal Pediatrics. They recruited women in their last trimester of pregnancy, and randomized them into three groups. One group was given access to a website with vaccine information that had a social media component that allowed them to comment and ask questions. Another group was given access to a website with vaccine information but no social media component. The third group was a "control" group, given the usual care and not given access to the website. They gave all the women a questionnaire to see how they felt about vaccines, and found that about 14% overall were "hesitant" about vaccines.
Of the women given access to a website (they used a login so that researchers could see if they used it), 35% visited it at least once. Interestingly, 44% of the vaccine-hesitant mothers visited, which is good news. We want vaccine-hesitant parents to look for information in good places. The mothers in the group that had a social media component generated 90 comments and questions. The majority of those comments and questions were directed toward the clinicians running the study, as opposed to between the women. They wanted to talk to the clinicians about their questions and concerns.
They followed the mothers until their babies were about 6 months (200 days) old to see if the babies got their vaccines, and if they got them on time. They found that 92.5% of the babies whose mothers had access to the website with social media were fully vaccinated, as opposed to 91.3% of the ones whose mothers just had website access, and 86.6% of those who got usual care.
The differences were small, it's true, but having the ability to get information and ask questions had a statistically significant effect.
All parents want to do the right thing. They want their children to be healthy and safe. Parents who don't vaccinate their children are worried that vaccines might hurt their child and might not work. The evidence shows abundantly that vaccines do work, that they do save lives, and that side effects are usually either minor or nonexistent. But that's not always what parents hear or read.
Parents need and deserve good information, and they need and deserve the opportunity to talk about all of their concerns and ask all of their questions. In the setting of a busy pediatric practice, doctors don't always have the time to sit, listen, answer questions, and discuss vaccines. We wish we always did, but the reality is that we don't. But it's not okay for doctors to simply say that we don't have time. If we want to give parents what they need, and get more children vaccinated, we are going to have to come up with some creative solutions — like a website where parents can get information and share their worries and questions.
It's also important that doctors fully realize just how much people rely on the Internet for health information, and take responsibility for either putting good information there themselves, or directing people to sites with good information.
Parents, and expectant parents, who have any questions or concerns about vaccines should let their doctor know. When we know before a visit, it's easier for us to find ways to help. And as for sites with good information, here are my favorites:
About the Author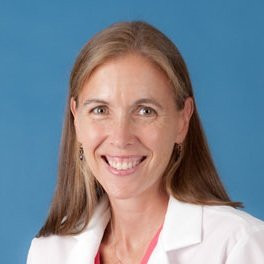 Claire McCarthy, MD, Senior Faculty Editor, Harvard Health Publishing
Claire McCarthy, MD, is a primary care pediatrician at Boston Children's Hospital, and an assistant professor of pediatrics at Harvard Medical School. In addition to being a senior faculty editor for Harvard Health Publishing, Dr. McCarthy …
See Full Bio
View all posts by Claire McCarthy, MD
Disclaimer:
As a service to our readers, Harvard Health Publishing provides access to our library of archived content. Please note the date of last review or update on all articles.
No content on this site, regardless of date, should ever be used as a substitute for direct medical advice from your doctor or other qualified clinician.
Comments
Liz Feinauer
November 11, 2017
Combined 3-vaccine Series Vaccination coverage among children 19-35 months for the state of Kentucky: 83.8%, (CDC, 2017a). Global vaccination has stalled at 86% (WHO, 2017). Immunizations currently advert an estimated 2-3 million deaths per year, and an additional 1.5 million deaths could be avoided if global vaccination rates continue to improve. Worldwide, an estimated 19.5 million infants are missing out on basic vaccines (WHO, 2017). Vaccinations have become a controversial topic for many expectant mothers today. I know on my social media accounts I have people posting both perceived positive and negative aspects of vaccinations. However, the data shows that vaccines lead to positive implications worldwide and prevent millions of deaths. The study discussed in this post seemed to be beneficial. Having access to the website for parents to gain information and ask questions increased the rates of vaccination significantly. The CDC has a good video about some vaccination statistics which can be found at this link: https://www.cdc.gov/vaccines/parents/index.html (CDC, 2017b).

CDC. (2017a). 2016 Childhood Combined 3-vaccine Series Coverage Report. Retrieved from https://www.cdc.gov/vaccines/imz-managers/coverage/childvaxview/data-reports/3-series/reports/2016.html.

CDC. (2017b). For parents: Vaccines for your children. Retrieved from https://www.cdc.gov/vaccines/parents/index.html.

WHO. (2017). Immunization coverage. Retrieved from http://www.who.int/mediacentre/factsheets/fs378/en/.
I have recovered form premature rapture of membrane at 20 weeks with loss, from Agu2017 Now preparing for another try and my MFM Dr. recommended a flu vaccine before pregnancy for both of us. We never had flu vaccines, and I am really scared to do it especially there is not enough research if it is safe for women who are planning to conceive and the potential of miscarriage as possible effect. Can anyone please share your knowledge about these saftey and side effects concerns? From my understanding flu vaccines are recommended for pregnant women who will have their baby during flu season May-Oct. How beneficial and safe are these flu vaccines pre-pregnancy condition while having the baby in non flu season ?
I've been talking about this issue with a friend. I think we'd both describe ourselves as highly educated consumers (we both have PhDs) who value evidence-based practice. We've found that when we have had specific questions about the recommended vaccine schedule or specific vaccines, our questions tend to be met with anything ranging from thinly veiled impatience to downright hostility ("you can't fix stupid"), both from others in our social network and medical providers. People are quick to jump to the assumption that we reject all vaccines or just believe that vaccines cause autism. Neither of these assumptions are true, but instead of getting answers to our questions, we have to focus on disproving those assumptions. It's tiring and quite frankly off-putting to get this reaction to what are usually well thought-out and specific questions, and I can see how some parents who may not be as conversant with science and scientists end up cutting their losses and choosing not to vaccinate.
The one question I have never had answered properly by a pharmacist or health worker is why there has been no vaccinated unvaccinated studies on any populations. It could be done retrospectively using health records but the government refuses to do it. Why?
Donald Hackett
November 7, 2017
pharmacists are also using Facebook and Twitter to better educate patients on the latest vaccine news. Pharmacies are delivering 30%+ of non-pediatric immunizations.
Commenting has been closed for this post.
Free Healthbeat Signup
Get the latest in health news delivered to your inbox!