Exercise & Fitness
Try exercise to ease arthritis pain, stiffness
Although I'm pretty dedicated to my exercise routine, there are times during the long Boston winter when it's awfully hard to drag myself out of bed for an early morning workout. I can't image what it would be like to get up to exercise if my joints were stiff and achy. But that's exactly what a friend of mine with rheumatoid arthritis does nearly every morning.
When I first met Sandra (not her real name) about a decade ago, she used a cane while walking outside—even when the sidewalks were slick with ice and snow, thanks to a retractable circle of sharp metal teeth at the cane's tip. Sandra rarely complained about her aching joints, but she was troubled by arthritis-related fatigue. Her fingers were often swollen and her knees stiff, making it difficult to maintain her beautiful backyard and rooftop gardens.
Frustrated, Sandra decided to make some changes. She joined the neighborhood pool down the street from her home and started swimming. Not long, at first, just 10 lengths a day. Gradually, over the course of several months, she increased that distance to 20 lengths. After about a year, Sandra was swimming 36 lengths, or ½ mile, nearly every day. That ½ mile eventually stretched into a full mile. Last New Year's Day, just before her 74th birthday, Sandra fulfilled her long-held goal of participating in Boston's annual Polar Bear Plunge, during which locals dive into the icy waters of Dorchester Bay.
The regular exercise, coupled with paying more attention to her diet, helped Sandra lose the 40-odd pounds she'd gained since being diagnosed with rheumatoid arthritis. She has more energy, no longer uses a cane, and has cut back on her medications. Her advice to would-be exercisers with arthritis? "Start slowly and work up to more time or distance very gradually. If you push yourself too hard, too quickly, you'll get hurt."
If you have arthritis, exercise can help keep your joints mobile and your muscles strong. Swimming and other water-based exercise are especially good because they're easy on the joints. So is tai chi, a low-impact, slow-motion exercise with origins in Chinese martial arts. Your local Arthritis Foundation office has information on exercise programs in your community, including both aquatic and land-based programs.
You can read more about exercise and other self-care strategies for coping with this painful joint condition in the 2011 edition of "Arthritis: Keeping your joints healthy." At this link, you'll find an excerpt and a Table of Contents for this new Special Health Report from Harvard Health Publishing.
About the Author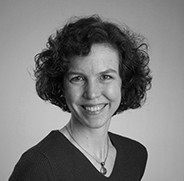 Julie Corliss, Executive Editor, Harvard Heart Letter
Julie Corliss is the executive editor of the Harvard Heart Letter. Before working at Harvard, she was a medical writer and editor at HealthNews, a consumer newsletter affiliated with The New England Journal of Medicine. She …
See Full Bio
View all posts by Julie Corliss
Disclaimer:
As a service to our readers, Harvard Health Publishing provides access to our library of archived content. Please note the date of last review or update on all articles.
No content on this site, regardless of date, should ever be used as a substitute for direct medical advice from your doctor or other qualified clinician.
Comments
Your post has given lot of information and particularly the effect of swimming on arthritis problem will be a news to many. This information will help them to go for swimming to get healed.
Stretching and weight training can also strengthen your body and improve your fitness level.The key is to find the right exercise for you. If it is fun, you are more likely to stay motivated. You may want to walk with a friend, join a class or plan a group bike ride. If you've been inactive for awhile, use a sensible approach and start out slowly.
Eduardo Barrera, HSE
January 23, 2012
Regaining mobility, restoring natural flexibility and easing off pain is a simple as pandiculating your way to health… and we can do it lazily with awareness.

Healthy vertebrate animals never stretch. That's right, Fido is actually pandiculating… he is contracting along a series or chain of muscles which revs up the spindles and then he slowly releases… where often times you may see a hesitation as the muscles mis-fire if you will, as he self-corrects. The end result is the chain being bathed in chemicals of relaxation… now Fido is ready to move agilely about.

While healthy animals do 7 – 10 of these maneuvers each morning, Herman Boerhaave, the founder of clinical medicine, in 1680 noticed that pandiculations rested the muscles and nervous system.

This brain event of cortical inhibition is what we did as babies and if you're lucky when you do that morning stretch… pay attention to what it is you are contracting… then slowly back away.

Mitigating muscular stiffness is a conscious act of self-correction that somatic educators have known since F.M Alexander began teaching the Alexander Technique and most likely before.

As a Hanna Somatic Educator who lived with the muscular stiffness, joint immobility and pains of fibromyalgia in his 20's and 30's, I'm not alone in attesting that we can use the brain and body cohesively to self-correct.

Rewiring the nervous system like Fido does by re-updating his movement software is most likely the world's oldest exercise system on earth…

Once we regain our mobility and restore natural flexibility then rock on with your bad self and enjoy whatever movement/exercise you can move that bag around the bones which connects the muscles to muscles – as we now know.

Eduardo Barrera
Hanna Somatic Educator
MRamzan Khan Ajnabi
January 18, 2012
Thank you for your article. Many celebrities are big on ellipticals. Jennifer Aniston swears by her elliptical trainer. She uses an elliptical for 20 minutes each day.
I swim twice or three times a week. I love it. In the beginning I swam only 10 laps, now Im up to 70. That's over a mile of swimming. I don't even get tired from it anymore. Although I didn't lose weight, I am sure I am stronger than when I started
Thanks for this insightful and detailed post. Arthritic issues are becoming increasingly common among modern day adults. It's good now to realize that pure simple body movement and care can help. Exercise can often times be considered the best medicine and cure for many things including arthritis. I have up on my blog a couple different posts on how regular exercise can really make a difference in the way ones body responds to them.
[URL removed by moderator]
Tommy Lee
November 6, 2011
I agree that swimming is a perfect exercise people with arthritis.
Marc Azada
October 28, 2011
I absolutely agree with you. Swimming can not only help reduce weight, it can also relieve arthritis pain. I've tried it and it worked!
A good massage will be perfect for that. The main purpose of massage is not to cure, but for fitness, and indirectly can prevent the disease. And along with that would be a pure essential oil. That's why I always have essential oils with me, and that's how I found some really pure and natural oils at essentialoils4life.com that really impressed me. Because for me essential oil matters a lot too..
Diana Jo Rossano
October 13, 2011
I agree with your blog article. Swimming is the best exercise because there isn't any strain or impact on the joints while supplying the body with a great aerobic work out.

Arthritis sufferers can also benefit from watching the "ingredient list" on what they eat. Eating additives and preservatives in their food proves to be deadly. My students always report less joint pain and joint swelling when they eat a more natural diet. A no processed food diet helps. A few students have reported their osteoarthritis that went into partial remission.

As a dance teacher in Orlando I know first hand that exercise plays an important role to feel better.
Sean Gunner
October 5, 2011
Undoubtedly, swimming and walking remain the best and most natural forms of exercise with the former in particular providing excellent physical therapy for various conditions. Depending on the degree of arthritis, other low-impact forms of exercise to consider would be indoor cycling (a recumbent exercise bike offering better back support, less "jiggling" and more overall comfort) and using an elliptical trainer. Both exercise machines exert minimum-to-no impact on the joints whilst providing excellent exercise and flexibility options. Plus, of course, the convenience of having them within easy reach at home. Even just 5 minutes on one of these machines would be better than no activity at all. I would also recommend acupuncture and any form of physical therapy – whether conservative or alternative, if it helps bring relief.
exercise
September 29, 2011
I agree with the others. Swimming is sooo good for rheumatoid arthritis.
[URL removed by moderator]
William
September 23, 2011
What an inspiring story. Exercise is just so important. Sandra's (not her real name) pluckiness has motivated me to get back in the swim of things. I was swimming 6 miles a week but gave it up because of pain, but if she can do it at her age, so can I. I shall get my fitness back. Thank you
Hi Julie
I am totally agree with your post because SWIMMING is very important for human body.You describe very easily.Thanks for the great tips.
Steveallen
September 21, 2011
Thanks for taking the time to discuss on this topic, I feel strongly about it and love learning more on this topic. Thanks for sharing.
Pool Fence
September 6, 2011
I truly believe that swimming is the best sport you can do. Easy on your joints and it gives you good cardio and endurance. I don't like that cold water however. It's not fun to swim in the ice-cold water. Heated pools are awesome though!
Interesting article. My father has rheumatoid arthritis and at times it greatly causes him back pain. His doctor suggested of him to engage into swimming exercise and for some time now, his back back dramatically decreased.
Bob Sanders
August 15, 2011
I have suffered from lower lumbar back pain for the last two years. I've taken many over the counter meds and some perscription meds. It is a struggle to do regular exercises but when I get into a flow of doing them I begin to feel better. I also agree that Physical Therapists can be a great asset. Initially I had little respect for these technicians, but when I had a need to go to them, I found that their expertise is priceless!
This site provides full information. A lot can be learned from this site. Glad I could find and read articles on this site. Be great if I experience stiffness, I do massage on the affected part is rigid so that the muscles become more relaxed.
[URL removed by moderator]
My mum had rheumatoid arthritis for forty years before she passed away. She was given everything available to alleviate her pain. Gold injections. Cortisone injections. Methatrexate. She had her hips and knees replaced. Her hands broken and reset to reduce the clawing caused by the arthritis. In other words, her arthritis was acute and agonizing for her.
Then I found her one thing that reduced her pain enormously. Pennywort. Gotu kola. A small plant that grows well in wet, shady areas. Mum ate three leaves per day for the last ten years of her life and she thanked me every time she saw me because she said it reduced the inflammation and pain more than anything else she had taken, been injected with or had replaced.
Google: Pennywort or gotu kola. Begin eating three leaves a day and I promise within six weeks you will notice rapid improvement, reduction of pain and swelling and improvement of quality of life.
I tell everyone who suffers from arthritis to eat this plant and everyone has thanked me for the amazing results.
Being a Myofascial Release, Craniosacral, and Orthopedic Structural massage therapist, I recently learned something from a class I completed that can benefit people that have to sit long hours at a time while working,, sports soreness, and stiffness. I would imagine it would help arthritic condiotions, too. It's a form of resistance stregthening and stretching and I find that every client benefits from it and i feel strongley it would help those with arthritis.
Walking and exercise is always good for the body, but I don't think it would help the pain leave as much as the strengthen_ stretching does.
I will have to demonstrate that on my website one day .
Alfred Strom
July 21, 2011
As a physical therapist and practitioner of physical therapy marketing, I agree to Thomas that physical therapists are the most qualified professionals when we talk about arthritis. We can provide safe exercises and rehabilitation procedures to help patients with arthritis.
[URL removed by moderator]
Ken Jewhurst
June 21, 2011
A good friend of mine suffers from arthritis and until he started a regular exercise regimen suffered from constant neck and back pain. He still has bouts of pain but less frequently and less intensity.

I might also suggest practicing mindful meditation. Practising mindfulness a few minutes daily boosts your ability to focus by tuning out distractions like, pain signals, and fears about pain. It also helps with hearing loss which is one of the effects of living with constant pain.
Ken
[URL removed by moderator]
Hi julie,
I suffer from arthritis pain for a long time due to my training in karate,I learned a lot from your post,thanks!

Tal
[URL removed by moderator]
I especially liked how Sandra used the pool as the location of her workouts. A hard surface can be very tough on a person's joints, but a great feature about water is its buoyancy, which reduces your weight, therefore putting significantly less stress on your joints, bones and muscles. For people with arthritis, pain is a big factor keeping them from being active. However, you should never quit, it may be hard at first but it will get easier the more you do it.
The water is not only a good way to relieve your legs, it helps your back and can even help your shoulders, arms, and hands depending on the workout that you do while in the water. Water and pools can be utilized in so many ways.
alexandra demetriou
April 23, 2011
A qualified rehab professional may be exactly the person you need to design a safe exercise routine for you. An occupational therapist/certified hand therapist can teach you safe exercises and help with adapt Daily Living tasks that may be impacted by arthritis.
alexandra demetriou, OTR/L CHT

[URL removed by moderator]
Thomas M Howell PT, MPT
April 22, 2011
I wanted to add that physical therapists are the most qualified professionals when it comes to arthritis and exercise. No other profession has the extensive knowledge and expertise in movement and exercise or inhow arthritis affect the body and our daily activities. Please consider seeing a physical therapist first!
Commenting has been closed for this post.
Free Healthbeat Signup
Get the latest in health news delivered to your inbox!