Exercise & Fitness
Try exercise to ease arthritis pain, stiffness
Although I'm pretty dedicated to my exercise routine, there are times during the long Boston winter when it's awfully hard to drag myself out of bed for an early morning workout. I can't image what it would be like to get up to exercise if my joints were stiff and achy. But that's exactly what a friend of mine with rheumatoid arthritis does nearly every morning.
When I first met Sandra (not her real name) about a decade ago, she used a cane while walking outside—even when the sidewalks were slick with ice and snow, thanks to a retractable circle of sharp metal teeth at the cane's tip. Sandra rarely complained about her aching joints, but she was troubled by arthritis-related fatigue. Her fingers were often swollen and her knees stiff, making it difficult to maintain her beautiful backyard and rooftop gardens.
Frustrated, Sandra decided to make some changes. She joined the neighborhood pool down the street from her home and started swimming. Not long, at first, just 10 lengths a day. Gradually, over the course of several months, she increased that distance to 20 lengths. After about a year, Sandra was swimming 36 lengths, or ½ mile, nearly every day. That ½ mile eventually stretched into a full mile. Last New Year's Day, just before her 74th birthday, Sandra fulfilled her long-held goal of participating in Boston's annual Polar Bear Plunge, during which locals dive into the icy waters of Dorchester Bay.
The regular exercise, coupled with paying more attention to her diet, helped Sandra lose the 40-odd pounds she'd gained since being diagnosed with rheumatoid arthritis. She has more energy, no longer uses a cane, and has cut back on her medications. Her advice to would-be exercisers with arthritis? "Start slowly and work up to more time or distance very gradually. If you push yourself too hard, too quickly, you'll get hurt."
If you have arthritis, exercise can help keep your joints mobile and your muscles strong. Swimming and other water-based exercise are especially good because they're easy on the joints. So is tai chi, a low-impact, slow-motion exercise with origins in Chinese martial arts. Your local Arthritis Foundation office has information on exercise programs in your community, including both aquatic and land-based programs.
You can read more about exercise and other self-care strategies for coping with this painful joint condition in the 2011 edition of "Arthritis: Keeping your joints healthy." At this link, you'll find an excerpt and a Table of Contents for this new Special Health Report from Harvard Health Publishing.
About the Author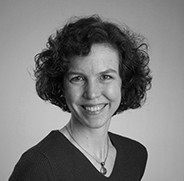 Julie Corliss, Executive Editor, Harvard Heart Letter
Julie Corliss is the executive editor of the Harvard Heart Letter. Before working at Harvard, she was a medical writer and editor at HealthNews, a consumer newsletter affiliated with The New England Journal of Medicine. She …
See Full Bio
View all posts by Julie Corliss
Disclaimer:
As a service to our readers, Harvard Health Publishing provides access to our library of archived content. Please note the date of last review or update on all articles.
No content on this site, regardless of date, should ever be used as a substitute for direct medical advice from your doctor or other qualified clinician.
Free Healthbeat Signup
Get the latest in health news delivered to your inbox!