Harvard Health Blog
The "thinking" benefits of doodling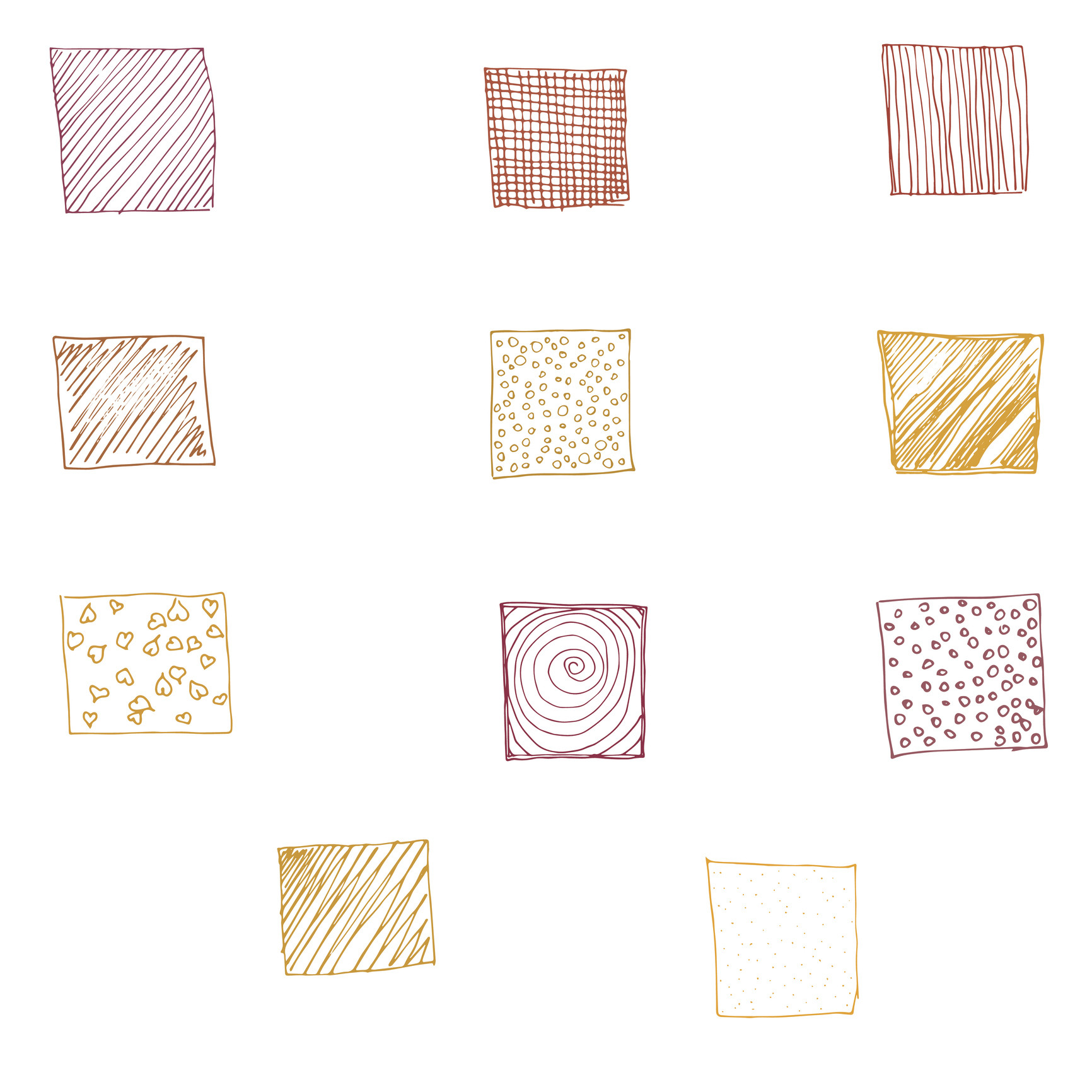 ARCHIVED CONTENT: As a service to our readers, Harvard Health Publishing provides access to our library of archived content. Please note the date each article was posted or last reviewed. No content on this site, regardless of date, should ever be used as a substitute for direct medical advice from your doctor or other qualified clinician. 
Follow me on Twitter @srinipillay
Have you ever found yourself listening to something really boring, then wafting off into your own mind, your hand scribbling random things on a piece of paper in front of you? Whether it's a conference call or a tedious lecture, being all ears can be a challenge when your hands want to be a part of the moment. Nobody is immune to this either. Even American presidents have found themselves sketching away: 26 of 44 American Presidents doodled, from Theodore Roosevelt, who doodled animals and children, to Ronald Reagan, who doodled cowboys and football players, and John F. Kennedy, who doodled dominoes. Traditionally, we have thought of these doodles as a sign of distraction — an indication that your mind was not where it was supposed to be. Yet, recent research has shown that doodling is not an enemy of attention; it may in fact be a friend.
Doodling and memory
In 2009, psychologist Jackie Andrade asked 40 people to monitor a 2-½ minute dull and rambling voice mail message. Half of the group doodled while they did this (they shaded in a shape), and the other half did not. They were not aware that their memories would be tested after the call. Surprisingly, when both groups were asked to recall details from the call, those that doodled were better at paying attention to the message and recalling the details. They recalled 29% more information!
While there are no definitive reasons for why this occurred, we are learning more about how this can happen. When you're bored, your fight-or-flight system will do all that it can to rally and stay alert. Doodling (a form of fidgeting) may be a last-ditch attempt at staying awake and attentive. Doodling keeps you from falling asleep, or simply staring blankly when your brain has already turned off. The permission to "free-draw" keeps your brain online just a little while longer.
In addition, paying continuous attention places a strain on the brain, and doodling may be just the break your brain needs to keep attending without losing total interest. A report on the learning styles of medical students (who generally have to absorb large amounts of information) indicated that even they may find doodling helpful, as long as they limit the time they do it. A simple 30-minute doodle helps them remember information, fills in gaps in their thinking, and provides a much-needed reprieve from the loads of information they must wade through.
Doodling for stress relief and improved focus
Spontaneous drawings may also relieve psychological distress, making it easier to attend to things. We like to make sense of our lives by making up coherent stories, but sometimes there are gaps that cannot be filled, no matter how hard we try. Doodles fill these gaps, possibly by activating the brain's "time travel machine," allowing it to find lost puzzle pieces of memories, bringing them to the present, and making the picture of our lives more whole again. With this greater sense of self and meaning, we may be able to feel more relaxed and concentrate more.
Although doodles may look like a scribble, random words that make no sense, or a partial face that suddenly becomes something extraterrestrial, they are not quite as random as we might think. Dr. Robert Burns, the former director of the Institute for Human Development at the University of Seattle, uses doodles to diagnose the emotional problems of his patients. He believes that doodles can reveal what is going on in the unconscious. He asserts that, in the same way that EEG leads transmit brain activity to a piece of paper, your hand also does the same. Many other doodle researchers would agree.
It seems then that if you're struggling to concentrate, find yourself stuck or feeling "incomplete," a time-limited doodle expedition could be just the thing you are looking for. It will likely activate your brain's "unfocus" circuits, give your "focus" circuits a break, and allow you to more creatively and tirelessly solve a problem at hand.
About the Author
Srini Pillay, MD, Contributor
Srini Pillay, M.D. (www.drsrinipillay.com) is Assistant Professor of Psychiatry (Part-Time) at Harvard Medical School. After graduating as the overall top medical student in South Africa, he completed his residency in psychiatry at McLean Hospital—Harvard's largest freestanding …
See Full Bio
View all posts by Srini Pillay, MD
Disclaimer:
As a service to our readers, Harvard Health Publishing provides access to our library of archived content. Please note the date of last review or update on all articles.
No content on this site, regardless of date, should ever be used as a substitute for direct medical advice from your doctor or other qualified clinician.
Comments
Richard Howlin
December 26, 2016
A similar technique was used as a diagnostic tool by child analyst Donald Winnicott at Paddington Hospital. In his writings it is referred to as the "squiggle technique". In this application, the child is asked to draw a spontaneous squiggle (doodle) on paper and Winnicott would then add something ( semi spontaneous) to the child's effort. This continues back & forth in an attempt to elucidate unconscious or pre-conscious images from the child.

Richard Howlin PhD
The Chelsea Center for Autism
Dammi W
December 22, 2016
I find I am doodling when I keep talking with someone over the phone for a lengthy period. It could be a family member, a close friend or even just an aquintance. It always happens when the conversation runs for a long time. Not when it is just a short duration call.
Once l start doodling I would continue when I am listening to the person at the other end and also when I myself am talking. It could be any thing, flowers, geometrical shapes, or a word or a phrase that struck my mind during the conversation. This never distracts me from the conversation. After the call is finished I can recall what has been talked about.
I wonder this is the same as the process discribed in Dr Pillay 's article.
Sandman2
December 21, 2016
I noticed that you said, "Doodling (a form of fidgeting) " which really rung a bell. As a long time Community leader on an ADHD forum – fidgeting has become one of the go-to-strategies to help those with ADHD in the classroom. See this link – http://www.additudemag.com/slideshow/63/slide-1.html?utm_source=eletter&utm_medium=email&utm_campaign=educator
I might also add (as a long time educator) that there have been many studies which have shown that during note taking, if you try and express the notes in a pictorial form, you will remember them much better. And, of course, that has a lot to do with using different modalities.
Anyway, good article, I will be sharing this with my ADHD friends.
Chris B
December 20, 2016
I am often in long meetings about satellites – interesting broadly, but technically overwhelming. I tend to draw houses and dogs. Wondering if I switched to doodling the topic that was being discussed, if it might have an even greater retention impact.
King Harvey
December 20, 2016
For years I have 'doodled' with color sticks on a watercolor paper pad while listening to live jazz music and find it a wonderful brain exercise and relaxation. I am provided sustained fascination with swirls of primary and secondary colors that are distinct and also merged into new color arrangements as the ongoing music propels the muse along. Each non-figurative hour-to-hour-and-a-half long composition, (now numbering over a thousand), is spontaneous, done largely without pre-thought and conveys to me its own sense of completeness and thus satisfaction.
Masefako
December 19, 2016
I always do it when I'm in a meeting and I manage to get everything discussed. Thanks
W. Scott Peterson, M.D.
December 19, 2016
Primary process thinking and secondary process thinking are well known. I would suggest that these studies of doodling are closely related.
Srini Pillay
December 19, 2016
That's a great reframe! Thank you!
Helen Coyne-Hoerle
December 19, 2016
Having grown up in Seattle Washington and lived in the area for an additional 20 years later, I'm puzzled by the attribution of Dr. Robert Burns to the University of Seattle. Tried Google, always a test, and found no such critter. So likely it is Seattle University, from which I graduated, but Dr. Burns is not showing there on Google, perhaps because of his earlier retirement. There us an Institute of Human Development at Seattle University. Perhaps time to get the right university name down.
e.rider
December 19, 2016
Yes, it works, it took me 20 years, to doodle, and every time it got a little bit bigger , to finally it was a picture , that I recognized. Than I received a photo, and found the answer. It works.
Srini Pillay
December 20, 2016
Thanks for asking me to fact-check this. The university reference is from: http://www.calstatela.edu/sites/default/files/groups/Colloquy%20Front%20Page/qutub_essay.final_.pdf. Other references for this include: http://www.theregister.co.uk/Print/2006/10/13/the_odd_body_doodling/ And there are several more too. In looking into this, in earlier blogs, the reference shows up as "Seattle" (e.g. https://blogordietryin.wordpress.com/2012/04/26/how-do-you-doodle/). Then, in 1991, there is a reference to "Seattle Institute of Human Development" in The Washington Post (https://www.washingtonpost.com/archive/lifestyle/1991/08/22/decoding-doodles/03d903fa-c80e-4fea-af50-10fbbd9b7406/?utm_term=.e99a2a547335) and a similar reference in: https://www.amazon.com/Self-Growth-Families-Kinetic-Drawings/dp/087630305X. This appears to be a private research and education foundation. He authored a book with this affiliation at: https://books.google.com/books?id=CrnHBQAAQBAJ&pg=PT3&lpg=PT3&dq=robert+burns+institute+of+human+development+Seattle&source=bl&ots=0_ar-PspC2&sig=E6gUwM0-9L8KKeMCI1ROuJXAohs&hl=en&sa=X&ved=0ahUKEwi5_tOKu4LRAhVFMSYKHYGAAUMQ6AEIHjAB#v=onepage&q=robert%20burns%20institute%20of%20human%20development%20Seattle&f=false. I see that "Seattle University" and UC Berkeley both have such an Institute, but I too cannot find a reference other than those above that confirm or deny this affiliation. Given the inconsistencies in report, despite no evidence of his university affiliation if any, I would agree that this might more accurately be stated as "Seattle Institute of Human Development, a private research and education foundation" Thanks again for drawing my attention to this.
Donna Krohn
December 19, 2016
very impressive I really believe it makes our mind more intent thank you
Srini Pillay
December 19, 2016
Thanks Donna. Glad that this resonates!
Commenting has been closed for this post.
Free Healthbeat Signup
Get the latest in health news delivered to your inbox!