Diseases & Conditions
The latest thinking on dry eye treatments
Eyes feeling dry, gritty, and irritated? This can help.
By

Heidi Godman, Executive Editor, Harvard Health Letter
Ideally, the fix for dry eyes would be an easy one: if you added a little moisture to them, the problem would be solved. In reality, it's not that simple.
"Dry eye disease is a chronic, complex condition, and we don't have a strict playbook to follow for treatment. We can't cure it or make it go away, but we can manage it," says Dr. Thomas Dohlman, an ophthalmologist and eye surgeon at Harvard-affiliated Massachusetts Eye and Ear, and an assistant professor of ophthalmology at Harvard Medical School.
What are the types, causes, and symptoms of dry eye disease?
There are two main types of dry eye disease.
In one type, called aqueous deficient dry eye, you don't make enough tears to keep the surface of your eye lubricated. "It can happen as a result of age, environment, medication side effects, or certain conditions such as Sjögren's syndrome," Dr. Dohlman says.
In the other type, called evaporative dry eye, you can make tears, but these are unstable and go away too quickly. "There are meibomian glands on the eyelids that put out oil on the surface of the eye that stabilizes the tear film," Dr. Dohlman says. "Meibomian gland dysfunction is more common than we think, and many things can affect the oil glands, such as eyelid inflammation, hormonal changes, and medications."
People with dry eyes often have a combination of those two subtypes, which can cause eyes to be red or feel like they're
gritty or sandy
burning or stinging
hurting
tired.
Dry eyes can also give you blurry vision or make your eyelids feel heavy.
Will fish oil help dry eye?
Some studies suggest that taking a fish oil supplement containing omega-3 fatty acids may be useful for people with dry eyes. However, the most recent randomized clinical trials — including a large study led by Harvard researchers — have found no benefit of fish oil supplements for dry eye prevention or treatment.
Dr. Dohlman isn't ready to dismiss fish oil as a potential treatment. "I think more work needs to be done as far as which populations of patients are studied and which formulations of fish oil they take," he says. "In my practice, fish oil has been a very effective treatment for some of my dry eye patients. And if it's helping, it's worth continuing," Dr. Dohlman says.
Before trying fish oil for dry eyes, get your doctor's okay. You wouldn't want to take fish oil, for example, if you're on a blood thinner. In that case, fish oil could increase the risk of bleeding.
If you have a green light, Dr. Dohlman recommends taking 2 or 3 grams of fish oil per day for dry eyes. "Try it for a month to see if you notice a difference in dry eye symptoms. If you don't, you can discontinue it," he says.
Other approaches to help ease dry eye
You can also try the following strategies to relieve dry eye.
Use artificial tears. Use artificial tears periodically throughout day. The drops don't have to be preservative-free unless you use them more than six times per day.
Try warm compresses. Use a wash cloth or warm eye mask. "This helps get the glands flowing and may improve the health of your tears," Dr. Dohlman says.
Avoid certain environments. Your eyes will feel drier if you're in a windy, dry, smoky environment, or if you're sitting under an air conditioner.
Use a humidifier. This will keep moisture in the air, so it doesn't get too dry.
Take a break from electronic screens. "You don't blink as often when you're looking at your computer or smartphone, so be sure to take breaks. Blinking helps restore the tear film on your eye," Dr. Dohlman says.
Drink plenty of water. Staying hydrated may help your tear ducts pump out more fluid.
What if those approaches aren't helping? You might be a candidate for:
Medicated eye drops. Your doctor might prescribe an anti-inflammatory eye drop, such as cyclosporine (Restasis) or lifitegrast (Xiidra).
Plugs. For people who have aqueous deficient dry eye disease, an ophthalmologist can insert a tiny plug into your tear-drainage duct. Placed in the inner corner of each eyelid, a plug blocks tear drainage and helps your eyes retain moisture. It's a quick procedure that takes place in your doctor's office. The plugs are either temporary (dissolving in days to months) or semi-permanent (lasting at least a few years).
Special lenses for people who currently wear contacts. "Wearing contacts can make dry eyes worse," Dr. Dohlman says. "However, there are special types of contact lenses that can actually help protect the surface of your eye and relieve dry eye discomfort."
But don't expect one treatment to be the answer. "There isn't a magic bullet to treat dry eye," Dr. Dohlman says. "Like other conditions, it can require a number of strategies and tools."
About the Author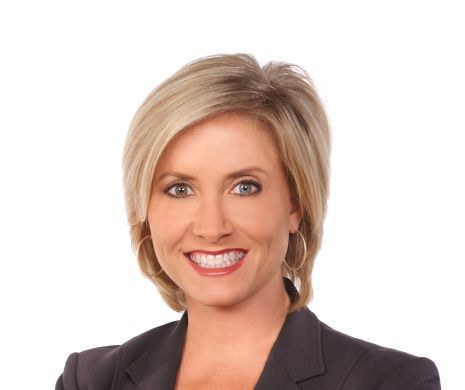 Heidi Godman, Executive Editor, Harvard Health Letter
Heidi Godman is the executive editor of the Harvard Health Letter. Before coming to the Health Letter, she was an award-winning television news anchor and medical reporter for 25 years. Heidi was named a journalism fellow …
See Full Bio
View all posts by Heidi Godman
Disclaimer:
As a service to our readers, Harvard Health Publishing provides access to our library of archived content. Please note the date of last review or update on all articles.
No content on this site, regardless of date, should ever be used as a substitute for direct medical advice from your doctor or other qualified clinician.