Nutrition
Tea: Drink to your health?
I've never been much of a tea drinker. To me, the flavor is reminiscent of twigs soaked in warm dishwater. I don't mean to disparage the tea enthusiasts who "ooh" over their oolong and cherish every drop of their chai. Quite the opposite, in fact. I'm as green as Japanese sencha every time another study emerges, steeped with praise about the health benefits of the beverage I'm not drinking.
This month my envy was particularly strong, when The American Journal of Clinical Nutrition featured not one, but 11 new studies highlighting the many ways in which tea can supposedly improve our well-being. The research was originally presented at an entire symposium devoted to Tea and Human Health, held in Washington, DC.
A few of the highlights:
Tea drinking appears to lower the risk for heart disease and stroke.
Natural compounds called polyphenols in green tea might protect against several cancers, including those of the prostate, GI tract, lungs, breast, and skin.
Caffeine and antioxidants called catechins found in green, oolong, and white teas may increase metabolism and promote weight loss.
Tea polyphenols are thought to strengthen bones and protect against fractures.
People who drink tea could see improvements in mood, concentration, and performance.
Is tea uniquely healthy?
Not being a tea enthusiast, I immediately wondered whether any other foods could offer the same health boost. But it looks as though tea is distinctively rich in healthful properties. "Tea is uniquely plentiful in catechins, and especially epicatechins, which are believed to be the component responsible for many of its purported health effects," says Dr. Howard Sesso, associate professor of medicine at Harvard Medical School and associate epidemiologist at Brigham and Women's Hospital.
The less processed tea leaves are, the more health-promoting catechins they contain, Dr. Sesso says. Green teas have the most nutritional benefit, followed by oolong and black teas.
I also had to ask whether it's possible to capitalize on tea's healthful properties without actually drinking the stuff—say, by popping a pill? "More studies are needed that directly compare the effects of tea drinking versus tea extracts or supplements," Dr. Sesso says. To harness all the healthful components of tea into a pill, we'd need to know exactly what those components are, and we're not there yet. Another reason to avoid tea pills, or even to start drinking tea for health, is that although many studies show an association between tea drinking and health, they can't show cause and effect.
Not your cup of tea?
If you're a tea drinker, continue to enjoy your Darjeeling, Earl Grey, or Lapsang souchong. If you're not into tea, don't use the research as a reason to change your drinking preferences. "It is too preliminary to conclude that everyone should regularly drink tea," Dr. Sesso says.
It's not a good idea to resort to additives to make tea more palatable. I've heaped in spoonfuls of sugar, and tried the cloyingly sweet facsimiles sold in supermarkets and at Starbucks to make tea go down easier. "Sweetened tea beverages introduce calories, fat, and other ingredients that get away from the basic premise that the tea leaf may be responsible for any health benefits," Dr. Sesso says. You can add a little honey or lemon to taste without compromising the purity of your tea, but stop there.
If you just can't stomach the stuff, don't fear that you're missing out on a healthy beverage. Coffee—which research is finding may protect against diseases like type 2 diabetes and some forms of cancer—is a perfectly reasonable and possibly equally healthful alternative.
About the Author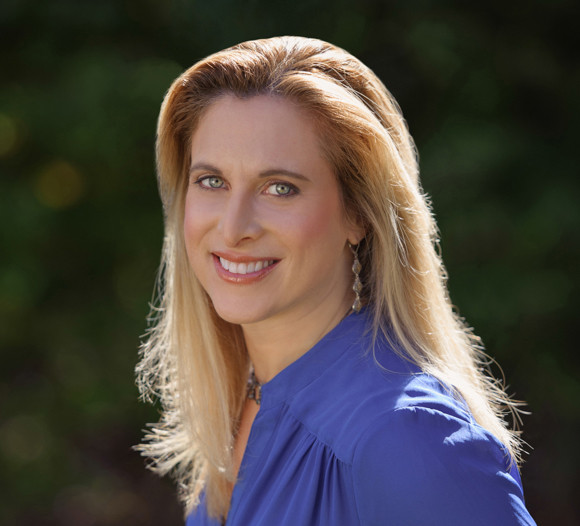 Disclaimer:
As a service to our readers, Harvard Health Publishing provides access to our library of archived content. Please note the date of last review or update on all articles.
No content on this site, regardless of date, should ever be used as a substitute for direct medical advice from your doctor or other qualified clinician.
Comments
You say tea is not for everyone if you have to add additives to it but you can go drink coffee? I'm guessing that means coffee's for everyone? Also, I don't know about anyone else but I see people add way more sweeteners to their coffee.. I think tea is certainly better than coffee and even if you add additives it requires less sweeteners to make it sweet than coffee.. (I'm referring to teas containing camellia synthesis of course, not all teas.) I'm just saying plain tea is easier to get down than black coffee..
I always need a cup of green tea in the morning. Now I know that I'm getting healthy by drinking tea
I enjoyed your post on teas and what they do for you. Are there any more health facts on teas? If so, what are they?
Dr.Sachin Nichite
February 4, 2014
Thanks for giving out grand tips related to tea. Black tea can protect you from skin cancer diseases and green tea is better for Digestion system. We must have drunk tea at least one cup for one day.
Elaine Terman
February 2, 2014
I think you'd be hard pressed to find much testament to the health benefits of coffee, and to even suggest it might be equally healthy as tea is absurd. In comparison to the amount of positive research results on tea, coffee might offer a tiny fraction. And that's a desperate reach to grab back those who've left coffee for the far healthier tea. Tea has been voluminously studied for decades, and there's plenty of reason to make the health choice switch to tea!
Holly Zimin
January 6, 2014
Very nice article. I also think that the tea is maybe the healthiest drink on earth. I found that Black tea can protect you from skin cancer and that Rose Hip tea has a really,really big positive influence on our body + many recipes for using tea to protect our body and health.
Thank you for summarizing what you have learned about tea. However, for those of us who have read that herbal tea and especially de-caffeinated green tea have similar benefits without the caffeine it would be helpful if you would cover all the broad categories of tea alternatives.
Susan Desrosiers
January 2, 2014
Does anyone else find that drinking tea, even just a few cups a day, worsens arthritic pain? I am curious to know if it is a known side effect for some people as I am wondering if it is just in my imagination. Because I love my cup of black tea in the morning!
sumeet kaul
January 1, 2014
green tea is better for Digesion
Tiana Gustafson
December 31, 2013
Thank you so much for the awesome information about how to take better care of our bodies. I will look forward to applying the advice and also sharing it with my followers at TianaGustafson.com. I will be back to check out more great content. Thanks again!
Leslie Martin
December 22, 2013
I visited South Africa about 10 years ago and fell in love with Roobois tea. It supposedly has curative powers. I find it very good to relieve stress or when I have a cold.
They taught me how to make it properly down there. You have to let the tea soak in hot water for at least 20 minutes.
I do think there is sufficient materials assisting the health advantage you can possess through herbal tea, specifically with The far east. Make sure you allow me to recognize an individual problem in depth and maybe I'm able to provide acceptable reason pertaining to having herbal tea!
Roo Bookaroo
December 20, 2013
Another point that needed critical comment.
From the very start, you denigrate tea with an absurd comparison: " To me, the flavor is reminiscent of twigs soaked in warm dishwater. "
Besides the fact that we can feel pretty sure that you've never drunk such a bizarre concoction, and are serving up an invented fallacy, you start by insinuating that tea resembles "twigs", when "twig" is in fact " a small shoot or branch usually without its leaves." (Merriam-Webster). Whereas tea, or at least the parts of the plant that are used for tea infusion, is not the branches, but the leaves of the plant.

Such a misrepresentation from somebody who presents herself as the "Executive Editor" of a major Harvard Health publication, is stunning. When I was a graduate student at Harvard, accuracy of language and exactitude of facts were considered paramount. "Ah, but you have to arouse the reader's interest with a fanciful prose, or shock him out of his lethargy with outrageous speculations!" you seem to imply.

Then you continue with your fantasy descriptions. I have been a tea drinker for a long time, and have been introduced to some very expensive varieties of teas that cost up to $500/lb and even more. Never have I heard a tea connoisseur or a tea fanatic exclaiming "ooh" over his or her cup of oolong, imperial pu-erh, or superior green tea. On the contrary, such expensive teas are the occasion of learned discourses on the original plantation, the rarity of the crops, the method of collecting leaves and their treatment, fermentation, and other technical observations.
And if tea drinkers do finish their cup (which is not always the case), it is more out of politeness to a host, or genuine appreciation, or because of real thirst, than because they "cherish every drop of their chai." In reality, they're more likely to cherish the first drops than the last ones, that may often be abandoned in the cup or the pot.
All this flowery writing that wants to pass as "literary", with all its imaginary descriptions and suppositions, is a real turn-off in science and health writing. It is an alarm bell to the reader to stay on one's guard and remain skeptical of the knowledge of the writer.
ROO BOOKAROO
Roo Bookaroo
December 20, 2013
"To me, the flavor is reminiscent of twigs soaked in warm dishwater."
Really? Have you ever tasted "twigs soaked in warm dishwater"?
Why use imaginary comparisons in an article intended to deliver objective, scientific facts? Only to make your prose sounds flowery and interesting?
"I'm as green as Japanese sencha": What does that mean? Why use absurd comparisons which have no objective basis? Again, to make the prose sounds interesting?
"Not being a tea enthusiast", but you just said that you DON'T drink tea. It is no longer a question of "enthusiasm", as if you were a moderate drinker of ordinary tea, but simply not interested in becoming a knowledgeable connoisseur, which is what "enthusiast" seems to mean.
" I immediately wondered whether any other foods could offer the same health boost." Is this kind of personal rumination part of an objective reporting on results of research? Why do you have to inject your own preferences, feelings, and musings, into an objective piece of reporting? Why inject your personal quirks into such an article?
"I also had to ask whether it's possible to capitalize on tea's healthful properties without actually drinking the stuff". Did you really ask a researcher (Dr. Sesso)? If so, why not say it plainly? Because writing plainly may seem to you to be cheapening your prose?
"If you're a tea drinker, continue to enjoy your Darjeeling, Earl Grey, or Lapsang souchong. If you're not into tea, don't use the research as a reason to change your drinking preferences." If such recommendations do come from Dr. Sesso, why not attribute them to him directly, instead of making them sound as the product of your wisdom? This lack of direct referencing of your comments is, in my mind, a distinct weakness of your presentation, and a reason I read your prose with some skepticism.
The whole article does not come through as a solid, trustworthy piece of reporting, as your interest in embellishing it by using your own feelings and subjective opinions as the framework of your journalistic presentation obscures the real output of the researchers themselves.
The real question is: are readers, who are seriously interested in whatever comes out of the research about tea, really interested in your personal feelings about tea? Do they have any relevance to the aim of the article itself?
It is very bizarre to ask a writer who seems to hate tea — and does not drink it, and sprinkles the whole article with her subjective reactions — to report on tea research.
ROO BOOKAROO
This has to be one of the most finely parsed exegetical comments I've seen of an online article! Roo would make a sharp editor if not one already…
Prof. Akbar Khan
December 19, 2013
Tea is good for digestion and digestive disorders.
Dr. Jamil Qasem
December 19, 2013
I enjoy drinking black and green tea 5 cups a day. I feel well when I drink it in sickness and while travelling.I advice others to do so.
Thanks for sharing this information.
kosmopolo66
December 19, 2013
I am a tea lover and get used 5-6 cups of tea per day.Especially I like green tea without sugar.I think that tea is the most healthy drink forever.
Andrés Moles
December 19, 2013
What about mate, a close relative of tea? In countries like Uruguay, Argentina and also in some regions of Brazil (the south)it´s a sort of national beverage.
John Zhang
December 19, 2013
I think there is enough material supporting the health benefit we can have from tea,especially in China. Please let me know you question in detail and maybe I can give you a good reason for drinking tea !

John Zhang

LongRun Tea
Hui Wen
December 19, 2013
Instead of "English" teas, you could also try Chinese or Japanese teas (like Jasmine, Pu Er, Tie Kuan Yin, Loong Jin, matcha), which have a slightly different taste & which are always drunk without milk or sugar. The Chinese also drink Chrysanthemum "tea" (actually there's no tea at all, it's just Chrysanthemum flowers).
carlos ramos
December 19, 2013
green tea is the best antioxidant I've never known! try to drink at least 1 cup per day.
Enjoyed your well rounded post on teas and the fact that some teas have additional added antioxidant levels. Using any natural product responsibly [not in excess], that has been touted for having high expectations of added health benefits is very important too. I am partial to a green tea called Japanese Matcha used for over 400 yrs, [full disclosure – I have not always been a tea drinker], known for having the highest levels of antioxidants of [all] teas. Aside from its apparent antioxidant benefits, it gives most people a feeling of well-being too, that alone is a positive for immune system purposes!

Peter Sabbagh
think matcha
Commenting has been closed for this post.
Free Healthbeat Signup
Get the latest in health news delivered to your inbox!