By

Claire McCarthy, MD, Senior Faculty Editor, Harvard Health Publishing
The news these days is overwhelming in its awfulness. Acts of terrorism, wars, and heated conflicts constantly erupt throughout the world. Climate change looms, contributing to wildfires and flooding. Incomprehensible shootings occur with numbing regularity. The pandemic seems to be shifting from an immediate threat to health to an endemic illness — yet it's still affecting us. The news has been so horrible, and so unrelenting, that it is hard to even process it.
Imagine processing it as a child?
Our first instinct is usually to shelter our children from the news and not say anything about it to them at all. That's completely understandable, and if your child is very young or you are certain for some other reason that they aren't going to hear about it, then not saying anything is a viable option.
But if they aren't very young, or if you ever have the news on where they can see, or if they are ever in settings where people might have the news on or talk about it, it might not be so viable. If children are going to hear about something, they really should hear about it from you.
Also, as parents it's important that we give our children the perspective and skills they need to navigate this scary world where, let's be honest, bad things happen. The way you talk to children about tragedies in the news can help them cope not just now, but in the future.
The American Academy of Pediatrics has all sorts of resources to help parents talk with children about tragedies. Here are four simple things all parents can and should do:
1. Tell them what happened, in simple terms. Be honest, but skip the gory details. Answer their questions just as simply and honestly. If you think — or know — that your child has already heard something, ask them what they've heard. That way you can correct any misinformation, and know not only what you need to explain but also what you may need to reassure them about.
2. Be mindful of the media that your child sees. The news can be very graphic, and because the media are as much in the business of gaining viewers as of delivering news, they tend to make things as dramatic as possible and play footage over and over again. When the planes flew into the Twin Towers on 9/11, my husband and I were glued to the television, not realizing that one of our daughters, who was 3 years old at the time, thought that planes were literally flying into buildings again and again. It wasn't until she said, "Are those planes going to come here too?" that we shut off the TV and didn't turn it back on again until all the children were in bed.
3. Make sure your child knows that you and others are always doing everything you can to keep them safe. Talk about some of the ways you keep them safe, ways that are relevant to the tragedy you are talking about. Make a safety plan as a family for things like extreme weather or getting separated. Help them think about what they might do if they are ever in a scary situation, and who they could turn to for help. Which leads me to the most important thing to do…
4. Look for the helpers. The wonderful Fred Rogers often talked about how when he saw scary things on the news, his mother would tell him to look for the helpers, because there are always people who are helping. That may be the best thing we can do as parents: help our children look for the helpers. In all of the recent tragedies, as in all tragedies, there were so many helpers and heroes. When we concentrate on those people, not only do we give our children hope, but we may empower them to one day be helpers too.
The world can be a scary place, yet there is much we can do — from a very young age — to help children build strengths and nurture resilience, even in the face of tragedy.
About the Author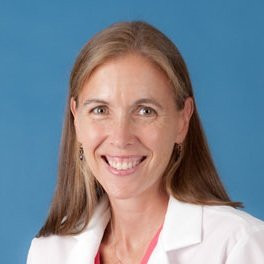 Claire McCarthy, MD, Senior Faculty Editor, Harvard Health Publishing
Claire McCarthy, MD, is a primary care pediatrician at Boston Children's Hospital, and an assistant professor of pediatrics at Harvard Medical School. In addition to being a senior faculty editor for Harvard Health Publishing, Dr. McCarthy …
See Full Bio
View all posts by Claire McCarthy, MD
Disclaimer:
As a service to our readers, Harvard Health Publishing provides access to our library of archived content. Please note the date of last review or update on all articles.
No content on this site, regardless of date, should ever be used as a substitute for direct medical advice from your doctor or other qualified clinician.