Harvard Health Blog
Tai chi may be as good as physical therapy for arthritis-related knee pain
ARCHIVED CONTENT: As a service to our readers, Harvard Health Publishing provides access to our library of archived content. Please note the date each article was posted or last reviewed. No content on this site, regardless of date, should ever be used as a substitute for direct medical advice from your doctor or other qualified clinician. 
Osteoarthritis — the age-related, "wear-and-tear" form of joint disease — is the most common type of arthritis. And the knee is the most commonly affected joint. In fact, almost half of the population will have knee pain due to osteoarthritis by age 85. There is no cure; the only permanent treatment is a total knee replacement. More than 700,000 of these operations are performed in the U.S. each year, and the rate of knee replacement surgery has nearly doubled between 2000 and 2010.
Since surgery is a last resort, what can you do in the meantime? The mainstays of treatment include losing weight if you need to, exercise, various pain relievers and anti-inflammatory medications, and physical therapy. But these approaches don't always work well. If they did, we'd have far fewer joint replacement surgeries!
Considering how common osteoarthritis of the knee is and how limited our treatments are, news of a novel approach to treating osteoarthritis of the knee comes none too soon.
A new study comparing tai chi and physical therapy
Boston researchers publishing in the Annals of Internal Medicine describe a study of more than 200 adults with painful knee osteoarthritis. Half the participants were randomly assigned to standard physical therapy and the other half were assigned to tai chi, a "traditional Chinese mind-body practice that combines meditation with slow, gentle, graceful movements; deep diaphragmatic breathing; and relaxation" (as described in the study). Each course of treatment lasted 12 weeks.
Why did the researchers undertake this research? Preliminary studies had demonstrated that tai chi has clear benefits for people with osteoarthritis, but no previous study had compared it directly with standard physical therapy. And prior trials had found that tai chi can help treat conditions like rheumatoid arthritis and fibromyalgia (among others).
This new study found that
both the physical therapy and tai chi groups saw significant improvements in the amount of pain they experienced, and each group's pain improved to a similar degree.
the improvements the participants saw by 12 weeks lasted for a full year.
the tai chi group improved more than the physical therapy group in measures of depression and in certain measures of quality of life.
One limitation of many studies of tai chi is that some of its effect may be related to the personality or charisma of the instructor. In this new study, the investigators thought of that and compared different instructors; no differences between them were noted.
Which would you choose?
Does this mean you should choose tai chi instead of physical therapy if you have knee osteoarthritis? That's not how I would interpret the results — after all, the main finding of the study was that both treatments were similarly effective at relieving pain. But it does lend credibility to the idea that tai chi can be helpful. It's also known to have many more benefits besides pain relief, and it's generally considered quite safe. So if it's something you'd be willing to try, go for it!
What about cost?
One difference between physical therapy and tai chi for osteoarthritis is that tai chi is not usually covered by health insurance. I found classes in the Boston area for around $20 per session, which means the total cost of 24 sessions of tai chi (the number of sessions the study participants received) might be about $480.
What's next?
This study was relatively small and lasted only one year — yet osteoarthritis symptoms can last decades. So, we'll need larger and longer studies of tai chi in osteoarthritis before we can confidently say that it's a long-term treatment for a long-term condition. Still, this new report is encouraging. Not so long ago, proponents of "complementary and alternative" treatments such as tai chi routinely met resistance from patients and doctors who wanted to see evidence that these treatments actually work. In recent years, that long-awaited evidence has begun piling up. This new study is just the latest example.
About the Author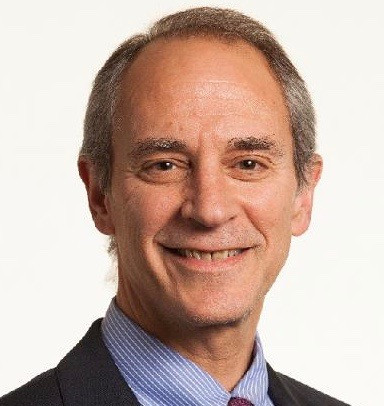 Robert H. Shmerling, MD, Senior Faculty Editor, Harvard Health Publishing
Dr. Robert H. Shmerling is the former clinical chief of the division of rheumatology at Beth Israel Deaconess Medical Center (BIDMC), and is a current member of the corresponding faculty in medicine at Harvard Medical School. …
See Full Bio
View all posts by Robert H. Shmerling, MD
Disclaimer:
As a service to our readers, Harvard Health Publishing provides access to our library of archived content. Please note the date of last review or update on all articles.
No content on this site, regardless of date, should ever be used as a substitute for direct medical advice from your doctor or other qualified clinician.
Comments
Health Vibed
July 26, 2016
Very interesting to see the science starting to back these eastern practices which have been around for milenia!
Eugenie sauer
July 11, 2016
Consider an Ai chi class, which is Tai Chi modified for practice in a pool .
The repetition of the 19 katas or poses brings mind body strength in a delightful class.
Faye Drummond
July 30, 2016
I Iive in the Washington, DC area. Where would I find such a class?
Thank you,
F, Drummond
Thank you for a very good article. My Tai Chi instructor forwarded it to his students. My comment relates to cost. For those of us over 60 and on Medicare, many insurance companies offering Medicare Advantage and Medicare supplement policies include a program called Silver Sneakers as a benefit. If you have this benefit, you can use any workout facility(gym) that accepts it without additional charge. That usually includes most classes. this type of benefit might also be offered by some insurers for people not yet on Medicare as health insurance companies are becoming much more oriented to prevention.
Patty Cummings
June 23, 2016
Eugene Sims wrote a book called How I Achieved Freedom From Arthritis, his methods work. Tai Chi, Yoga things that are not beating the crap out of the joints really can help. This is something that needs to be pushed more. It helps, and that is what we want in the long run.
Nancy Warren
June 23, 2016
Thanks for the article. I am a daily practitioner of tai chi and qigong. I teach at my local YMCA, where the cost of membership covers all classes, making it relatively inexpensive for most participants. I have all levels of students in my classes. One student has MS and uses a walker to get around. Her doctor told her that tai chi is doing more for her than her medications. A good on-line resource is the Tai Chi for Health Institute (tchi.org), an international organization that offers some free on-line instruction plus a list of workshops and teachers all over the world. Tai chi has changed my life, and I highly recommend it for all ages and abilities.
Adam Bennett
June 22, 2016
Hi Robert,

Great article!

I can only say that I always feel grateful learning from this kind of research results.
Thank you so much for this helpful info.
Anything that can help you avoid total knee replacement is definitely worth a try.
Will try Tai Chi again.

Thanks
Adam Bennett
eyton shalom
June 21, 2016
Glad to see this study. Tai Qi has such enormous value for calming tension, for maintaining balance in seniors, and, as you say, for the knees.

Caveat: find an experience, non-martial arts macho mentality teacher. There are two basic divisions of forms within Tai Qi: slow form and fast form. Fast form is aggressive and unsuitable for people who are out of shape or unable to run hard and fast, for example.

The other issue, and I studied Tai Qi as part of my Chinese Medicine schooling, is that there are too many Tai Qi teachers who don't know their anatomy or kineseology, and have a kind of martial arts "you will get hurt" mentality, who will try to force the students to lower their bodies too low to the ground, which will actually injure a healthy knee if overdone, esp with pivoting, and esp if you already have arthritis. I have had to protect myself from numerous overzealous Tai Qi teachers that way.

So choose wisely and listen to your body not the young or over zealous teacher, please.. Eyton Shalom
Sheri Margulies-Semel
June 22, 2016
Absolutely! The class I was taking was called FLUID MOVEMENT TAI CHI and we were studying the 4 1/2 minute short form, which to me was not short at all! LOL! Having an older instructor and having lots of seniors in the class made it clear that we were going to learn to move gently and slowly. It's like ballet, really! So beautiful and graceful and focused. I loved it and hope my instructor will be able to return soon. I have looked at lots of stuff online and it's nothing like what we were learning. Each teacher has their own system and finding the right teacher for YOU is essential. And she always emphasized that we should adopt a stance that was comfortable for us, and not assume we had to stand the way she could stand. She said that would come in time…she'd been practicing for over 30 years. So this is a slow process and we do the best we can individually. But I am sure that doing these disciplines has really helped my knees. After a session neither my knees nor my back hurt and I have a very severe case of arthritis coupled with a lot of other problems in my lower spine. The worst thing for arthritis seems to be to just sit down and never move again. It's tempting but it only makes things worse. Rest is essential when things get too painful, but rest has to be alternated with movement. I am learning that through experience.
My Senior Center offers Tai Chi for only $2 per session. Be sure to check your Senior Center or Parks and Recreation Department for less expensive options than a professional Tai Chi studio.
Denise Sacayan
June 21, 2016
i think the class with senior is the best solution and affordable, i am going to check it.
Amy Chatzipanagioti
June 21, 2016
Great article! I can only say that I always feel grateful learning from this kind of research results. But don't forget that it is important not to be dogmatic as the truth is that in those cases of treatment it is not a question of this or that as everyone of us is unique and unique should be the way that a special therapist should approach his patient. Being a P.E.teacher and T.C.C teacher myself and getting involved in that kind of cases one should bear in mind that a success in therapy can be achieved better when you combine treatment techniques, duration of application and special routines of exercise as well in physiotherapy as in Tai Chi. So for instance physiotherapy has his benefits for the period of time and Tai chi can enhance these benefits even more when you do it properly in a secure environment, by secure selection of routines etc. Plus we should understand that strengthening a muscle like that of our thigh is a cause with many factors and biomechanics and physiology. Tai Chi can add an enormous grade of quality of life with amazing results not only in relieving pain but enjoying everyday tasks and strengthening mind and psychology
Physiotherapy and Tai Chi are also showing great results if a specialist is approach techniques of biotensegrity theory and applications. I believe we are lucky having the opportunity to approach that kind of knowledge which decades ago were just not in hand.
Snigdha Mehta
June 21, 2016
I am a physiotherapist practicing in India. I have been practicing for more than 26 years and have treated hundreds of patients with knee osteoarthritis successfully.
In my opinion,if we examine the musculoskeletal system and the biomechanics of each patient individually,find out the source causing the knee problem, and prescribe a specific tailor made exercise program for each individual , Physiotherapy exercises can give excellent results.

Of course I gave no experience of Tai Chi, it may give equally good results too
Thank you so much for this helpful info. Will try Tai Chi again
William T H Chang
June 20, 2016
I would argue against the statement that there is no cure for arthritis, period. There are plenty of publications in refereed journals regarding the benefit of taking collagen peptide (basic material of ligament and bones), oligo-N-Acetyl-glucosamine (a precursor of hyauronic acid), Fructoborate, and hydroxyapatite (basic structure of bones), either individually or in various combination. We have had very good response from our own formulation which actually starts to show benefit within 3-7 days, taking about 1 g each of collagen, NAG and 0.2 g Hydroxyapatite.
Taichi can help of course.
Constance Brown
June 20, 2016
I found that after two or three tai chi sessions my knee pain increased greatly! I think that that partially bent position was not good for it. However, my issue may be more in muscles and ligaments than in the joint.
Sheri Margulies-Semel
June 20, 2016
Hi –

I can't advise anyone to do something that causes MORE pain, of course, but I think that a lot of my knee pain was due to the fact that my muscles were not adequately supporting my knee. The strength I have now in my thighs amazes me. I can do things I could not do a couple of years ago so something is going right in my case. I do know that with both disciplines that it is always advised to adjust the positions to a place where they don't cause pain. So while an instructor may be able to really almost squat while standing in 'position' and have a very wide stance, we can do it more moderately and still derive benefit. My feet hurt more now than my knees but that's another story!! LOL. I hope you find something that works for you and that gives you as much a sense of 'overcoming' a feeling of diminishing ability as Tai Chi and QiGong have done for me. Best of luck….
I'm 66 and 80 pounds overweight. I have been working 3-4 days a week at a convenience store, on my feet nearly all my 8 hour shift. My knee pain is becoming a real problem I've noticed that when I'm off for a few days it gets a little better and I have a strong hunch that losing a lot of weight and exercising painlessly would do me a world of good. If you constantly overstress a joint no wonder it hurts!
Sheri Margulies-Semel
June 20, 2016
I had been having quite a bit of arthritic knee pain and had begun a series of Synvisc injections by the time I signed up for my first Tai Chi class. I had to wear a knee brace to class and sit down frequently during the class. After a year of classes I realized I probably didn't need the Synvisc anymore and also tossed the brace away. Unfortunately, my instructor suffered some injuries this year and the class is not available now, but I began a course of QiGong which I found through the internet. The knee relief is similar and I believe it is because practitioners assume a position with the knees slightly bent throughout the session. This has strengthened my thigh muscles enormously. I LOVE my QiGong and do it daily for 20 minutes. I hope my Tai Chi teacher will return because she is wonderful and inspiring. I am 69, she is very close in age to myself, and I said, "WOW", about her beautiful movements and grace and strength. Of course the concentration and breathing are an essential part, and Tai Chi is not easily mastered. It looks a lot easier than it is. But perseverance is the key and I believe it is the key to aging well and gracefully. In my town we have a wonderful continuing education program at the Community College and classes have been around $100 for 12 sessions. My online program for QiGong is also pennies a day. I purchased the DVD's, and now am planning to enroll in an online, live program with this teacher for about $2 a lesson. Not bad!!! I would mention the name of this program but It's probably not proper to do that in this forum. But I truly am amazed at how much I love this discipline because I am NOT an exercise person. I would do yoga but my back is so bad that my chiropractor has advised against it. For me, Tai Chi and QiGong have really altered my take on my future as well as on my life daily. I no longer fear debilitating arthritic pain because I know there is relief possible.
Mr Phlip Barron
June 20, 2016
Don Arbitblit
June 20, 2016
I am 65 years old, and I have done tai chi for thirty years. I also have had physical therapy, primarily for treatment after back injuries, starting in my 50's. This article is informative, but it sets up a false dichotomy. Tai chi and physical therapy are not an "either-or" proposition. Both have their merits, and both can be part of maintaining or returning to health. Tai chi has benefits for state of mind, cardiorespiratory function, and general health, that are not associated with physical therapy, but physical therapy can address specific injuries in a way that tai chi cannot. No contradiction; both are useful.
TheBestKneeBraces.com
June 17, 2016
Interesting article. Anything that can help you avoid total knee replacement is definitely worth a try.
Πίνακας Μαρκαδόρου
June 17, 2016
People with osteoarthritis often have joint pain and reduced motion. Unlike some other forms of arthritis, osteoarthritis affects only joints and not internal organs.
Commenting has been closed for this post.
Free Healthbeat Signup
Get the latest in health news delivered to your inbox!