Heart Health
Sodium still high in fast food and processed foods
Fast-food restaurants deliver filling, inexpensive meals and snacks. But there's usually a hidden added cost: a wallop of salt (sodium) that isn't good for cardiovascular health. Even with the current clamor for reducing sodium in the American diet, and industry promising to do just that, the amount of sodium in prepared foods hasn't changed much since 2005, according to a report published in the latest issue of JAMA Internal Medicine.
Why does sodium matter? Too much of it can increase blood pressure and make the kidneys work harder. High blood pressure is a leading cause of stroke, heart attack, heart failure, kidney disease, and more. Current recommendations urge us to consume less than 2,300 milligrams (mg) of sodium a day, equivalent to about a teaspoon of table salt. The bar is set lower—1,500 mg a day—for those with cardiovascular disease or high blood pressure. Yet the average American takes in about 3,400 mg a day.
Harvard researchers recently conducted a study that assessed the cumulative health effects of excess sodium. They estimated that excess sodium accounts for the 2.3 million deaths each year around the world. The U.S. ranked 19th out of the 30 largest countries, with 429 deaths per million adults due to taking in too much sodium. That represents one in 10 U.S. deaths due to heart attack, stroke, and other cardiovascular diseases.
Counting the milligrams
For the JAMA Internal Medicine study, researchers with the Center for Science in the Public Interest (CSPI) in Washington, DC, evaluated the sodium in 78 foods served at fast food and chain restaurants between 2005 and 2011, collecting nutritional information from the company websites. They did the same for foods plucked from shelves at stores in Washington, DC, and at one Walmart in Elverston, Pennsylvania.
The average sodium in chain restaurant items increased 2.6% between 2005 and 2011. In packaged foods, it fell on average 3.5%. The sodium in some products fell as much as 30%, although a greater number increased by more than 30%.
Food manufacturers have developed lower-sodium foods—none of which were included in the JAMA Internal Medicine study—and have reduced sodium in other products. So far these efforts, plus continuing public education campaigns, have failed to change this sobering fact: the average American still takes in far more sodium that their bodies need.
CSPI, which sponsored the study, has called for tighter government regulation on the sodium content in processed and restaurant foods, including phasing in ever-stricter limits on how much sodium foods may contain.
"Stronger action…is needed to lower sodium levels and reduce the prevalence of hypertension and cardiovascular diseases," wrote Michael F. Jacobson, Ph.D., and colleagues, the authors of the JAMA Internal Medicine study.
When applied to millions of people, even small changes in sodium consumption can save lives. "The evidence is convincing that substantially reducing sodium intakes from current levels will have significant population benefits," says Dr. Dariush Mozaffarian, associate professor of medicine at Harvard-affiliated Brigham and Women's Hospital. "The data justify government intervention to reduce sodium levels in all processed, pre-prepared, restaurant, and other commercial foods."
How to reduce your sodium
You don't need to wait for more government regulations to keep the sodium in your diet in check. There is the obvious solution, says Dr. Helen Delichatsios, an assistant professor of medicine at Harvard Medical School. "Eat out less and cook at home more. There is much less sodium in home cooking than in prepared or restaurant foods." Here are some other options:
When shopping, check nutrition labels and limit foods that deliver a lot of sodium. The five top processed food sources of sodium are bread and rolls, cold cuts and cured meats, pizza, poultry, and soups. "Better yet, avoid foods with labels, and instead eat real food like fruits, vegetables, legumes, and whole grains," says Dr. Delichatsios.
When dining out, ask for information on calories, fat, and sodium. Chain restaurants commonly post the nutritional profile of their products online.
Cook more. Base your meals on fresh and whole foods that you cook yourself, not processed warm-and-serve products, since they tend to be loaded with sodium.
About the Author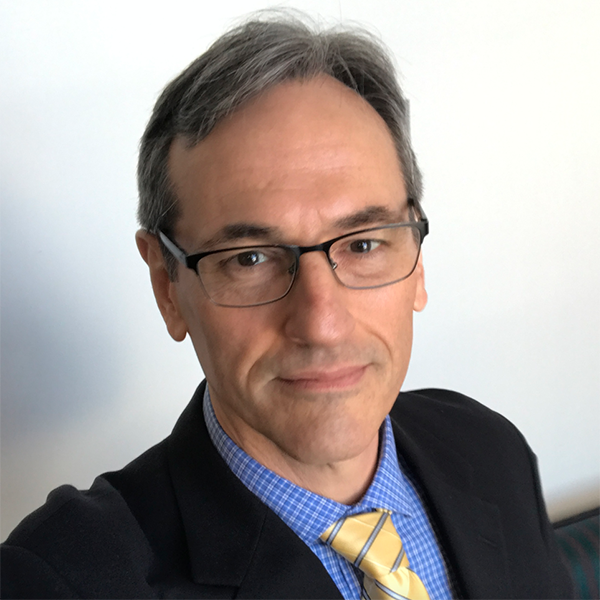 Disclaimer:
As a service to our readers, Harvard Health Publishing provides access to our library of archived content. Please note the date of last review or update on all articles.
No content on this site, regardless of date, should ever be used as a substitute for direct medical advice from your doctor or other qualified clinician.
Comments
Barina Craft
June 13, 2013
Great advice for entertaining at home as well. Its really easy to set out salty chips, cold cuts and other party snacks that are processed instead of preparing yourself.

Control the sodium in the recipes you are making and serve a variety of fruits and vegetables cut into finger food sized bites. Leave out on your bartop or cocktail table for guests to choose from and they'll be heart healthy favorites.
weight-loss-secret-guide
June 6, 2013
it's one of many reasons why I don't like foods such fast foods. We can't tell if the foods contain ingredients that fit to our health and body 🙂
Great article Daniel, really informative. This is the kind of information that needs to be put in front of everybody from a young age so that they can get into a positive routine through their diet.

I have my own online calorie counting website which also has nutritional information. The problem is that most people see the amount of sodium in a food as just a statistic as opposed to a warning when it comes to nutritional labels. I have tried to add warnings where possible, but even still people take only what they want when it comes to looking at facts and figures.

If kids are taught from an early age the dangers of too much sodium (as well as about nutrition in general), then they can develop positive behaviors going into later life and can then have a positive influence on the next generation, breaking the cycle of all the adults now who have no idea on the subject and feed themselves, and their kids with unhealthy, high sodium foods.

In an ideal world…
writemypaperpal
May 25, 2013
very useful information. I will look forward to find out more.You have provided informative points. I will visit this blog often.Thank you for sharing with us!
Really great. You are absolutely welcome. And thank you for coming by! I really appreciate it.
Roger Gietzen MD
May 21, 2013
I know there are many studies supporting high salt intake with cardiac disease, but then one comes along like this; http://www.cbsnews.com/8301-504763_162-57321659-10391704/cutting-back-salt-may-be-worse-for-heart-health-study/, and you have to say, hmm.
Salt out of the equation, there are so many benefits to preparing your own "high in fruits and vegetables", whole food diet, that regulating restaruants should be uneeded.
Sincerely,
Roger Gietzen, MD
Thanks for your critical perspective. But I would point out a couple of things to consider. One, the most recent observational data suggest that Baby Boomers may be, in fact, LESS healthy than their parents. s this media report explains,
"Baby boomers have more chronic illness and disability than their parents, as their sedentary habits and expanding girth offset the modern medicine that enables them to live longer, a study said."
http://www.bloomberg.com/news/2013-02-04/baby-boomers-sicker-than-parents-generation-study-finds.html

Certainly high sodium intake appears to play a role in this..

Whether to further regulate the food industry with respect to sodium is indeed an important public policy issue. People do not have to eat out, or purchase highly processed foods. But they do, and the high sodium level may increase disease while lifespans may not decrease, which only further contributes to the nation's healthcare bill.

This is a questions for voters and legislators. We health reports just hope the information we provide helps the process end with better decisions.
Andrew Senske
May 18, 2013
Watch out, though. If we save too many lives all at once healthcare costs will skyrocket even higher, and global warming might actually become a reality someday. We're living longer and healthier lives than we ever have in the US – at least if you assume that living longer no matter how "unhealthy" you may be is healthier than being dead. Leave it to a Ph.D. to call for government action to reduce sodium levels in food. How about we let individuals make their own choices regarding what to eat?

Anyway, good points about reducing sodium, but pretty much a non-issue in my book.
Commenting has been closed for this post.
Free Healthbeat Signup
Get the latest in health news delivered to your inbox!