Child & Teen Health
Sickle cell disease: Ways to help teens and parents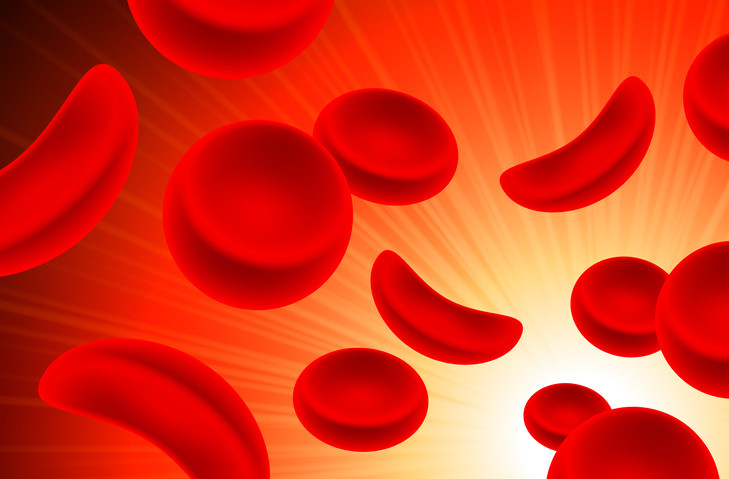 Adolescence is a challenging time for everyone. But for teens with sickle cell disease and their parents, it can be particularly challenging.
Sickle cell disease (SCD) is a genetic disease in which the hemoglobin in red blood cells is made differently. Because of this difference, the red cells often take on the shape of the farm tool known as a sickle. Not only do these sickle cells break down more easily, leading to anemia, but they can clog up small blood vessels, leading to pain and to organ damage.
Most cases of sickle cell disease are diagnosed in the newborn period, with newborn screening, as I noted in this blog post. Children with sickle cell disease are at higher risk for many health problems, including anemia, pain, infection, breathing problems, and a dangerous swelling of the spleen. But as is the case with many chronic diseases, the complications of sickle cell disease get more complicated and serious as children grow into adults. Their risk of health problems such as infections, kidney problems, blood clots, and stroke increases as they enter adulthood.
That's why it's understandably scary for teens with sickle cell disease and their parents. For both teens and their parents, it's hard to think about them taking on a serious disease on their own. But the job of a teen is to learn to take care of themselves — and the job of a parent is to support them in doing just that.
How can parents help teens living with SCD?
Here are some things you can do:
Teach your child about sickle cell disease. When parents do all the care and talking to doctors, kids don't always understand everything that is going on. There are many great resources for teens to learn about their disease, including from the Centers for Disease Control and Prevention (CDC) and MedlinePlus. Your child's primary care doctor or hematologist (blood disorders specialist) may know of others, as well. This is something you should start as early as elementary school, but should certainly be doing in earnest by middle school and high school. Along with knowing about their disease and the possible complications (and symptoms of those complications), they should know their medicines and doses.
Let your child do the talking at doctor's visits. It's common for parents to do the talking, but by middle school, let your child answer the doctor's questions, and encourage them to ask their own as well. You can always fill in anything they leave out!
By high school, give your teen time alone with their doctor. You can check in at the beginning or end, but it's important that they not only learn to do it on their own, but that they have time to ask questions they may not feel comfortable asking in front of you.
Talk about — and model — healthy living. Teens with sickle cell disease need to eat a healthy diet, get exercise, drink plenty of fluids, get enough sleep, and make safe decisions about alcohol and other substance use. You can support them in this by making these habits part of daily family life.
Have frank conversations about how teen activities can carry dangers for teens with sickle cell disease. Even just a day at the beach, a ski trip, or a game of football — let alone drug and alcohol use or sex — can be problematic for people with sickle cell disease. Have open conversations and come up with strategies together. Your doctor can help. Speaking of sex…
Sex and sexuality can be complicated for people with sickle cell disease — so you need to talk about it. Sexual dysfunction, prolonged erections, or pain during sex are common. And hydroxyurea, a medication commonly used to treat sickle cell disease, can lead to birth defects. Talking about sex and birth control can feel uncomfortable, but it's crucial to do by high school. Your doctor can help with this, too.
Work together to give them independence. It's normal to want to keep a teen with a chronic disease close, and limit their independence. But besides the fact that it's our job as parents to teach our teens to be independent, it's far better that the inevitable mistakes and problems happen when they are under your roof than when they aren't.
Plan ahead to be sure your teen always has a strong medical team. Any time your teen is going to be away from home, whether it's for a camping trip or college, they need to know how to get medical attention and where. Having a MedicAlert bracelet may be a good idea. These CDC tip sheets for living well with SCD may help, too. And as teens enter adulthood, they will need to transition from pediatric to adult medicine, which will require some advanced planning and discussion with your doctors so that the transition is smooth.
Follow me on Twitter @drClaire
About the Author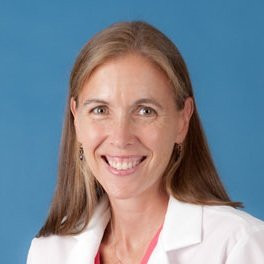 Claire McCarthy, MD, Senior Faculty Editor, Harvard Health Publishing
Claire McCarthy, MD, is a primary care pediatrician at Boston Children's Hospital, and an assistant professor of pediatrics at Harvard Medical School. In addition to being a senior faculty editor for Harvard Health Publishing, Dr. McCarthy …
See Full Bio
View all posts by Claire McCarthy, MD
Disclaimer:
As a service to our readers, Harvard Health Publishing provides access to our library of archived content. Please note the date of last review or update on all articles.
No content on this site, regardless of date, should ever be used as a substitute for direct medical advice from your doctor or other qualified clinician.
Free Healthbeat Signup
Get the latest in health news delivered to your inbox!