By

Heidi Godman, Executive Editor, Harvard Health Letter
We moms tend to worry about our kids a fair amount, and think up ways to help them, even when they're older. Case in point: I'm itching to tell my college-age son Chris about my latest helpful-because-I-care idea. It stems from an incident last year where Chris had the flu and wound up going to the local emergency room because the university clinic had a two-day wait. This year, I'm going to arm Chris with a back-up: retail health clinics.
Retail health clinics are part of the big trend to make health care more convenient. "Twenty years ago you had to go to an emergency department if you got sick and needed immediate care. Now we have an explosion of options, such as retail health clinics," says Dr. Ateev Mehrotra, a researcher on the topic and an associate professor of health care policy at Harvard Medical School.
The clinics
Retail health clinics began showing up 15 years ago. Today, there are about 2,000 clinics across the United States, located mostly in drugstores, supermarkets, "big box" stores, and other large retail chain settings. The clinics are usually open from 7 a.m. to 7 p.m., seven days a week, and they're staffed by a nurse practitioner or a physician assistant. They offer all kinds of health services: everything from treating minor illnesses like colds, pinkeye, and urinary tract infections, to complete physicals (including lab work and screenings), to vaccinations and even help with smoking cessation.
The pros
Retail health clinics have many perks. They're easy to get into, with extended hours and no appointments necessary.
They have set prices for each service, which you can see in advance on their website. For example, a wellness visit is $59 at Walmart. A cholesterol screening at CVS is $59 to $69. "We have found in our data that clinics are 30% to 40% cheaper than a doctor's office visit, and 80% cheaper than an emergency room visit," says Dr. Mehrotra. The clinics also take private insurance and Medicare.
But does the lower price translate into poorer-quality care? "We've found that the quality of care at retail clinics is equal to or superior to some doctor's offices, because the clinics are more likely to follow national guidelines of care," says Dr. Mehrotra.
The cons
Despite all the perks, retail health clinics may not be right for everyone. "Health care is different for older adults. The care you'll need for even a simple problem might be more complicated. For example, a urinary tract infection will affect an older woman much differently than a younger woman, putting the older woman at risk for dehydration, confusion, falls, and even sepsis," says Dr. Mehrotra. And if you have a chronic health condition, a simple illness might signal something bigger that might only be caught by a clinician who sees you regularly, such as your primary care doctor.
Geriatrician Dr. Suzanne Salamon, an assistant professor at Harvard Medical School, is concerned that the details of a patient's visit to a retail health clinic might not be sent to her. Although clinics offer this service, not everyone takes them up on it. "The risk with that is, scattered care from multiple places can lead to mix-ups," says Dr. Salamon. "And if people don't bring their complete medication lists to a clinic, the clinic may prescribe something that will interact with medications they're taking."
What you should do
A report from the American College of Physicians published recently in Annals of Internal Medicine maintains that retail clinics are fine for a short-term illness or as a back-up when you can't see your doctor. But they should not replace a long-term relationship with a primary care physician. "Going to a retail clinic is fine for minor issues like a flu shot or a sore throat, particularly if you're generally healthy," says Dr. Mehrotra.
That means a retail health clinic would be a great option for my son Chris, or for anyone who's generally healthy and needs to see a health care professional right away. But there are still a few things to keep in mind if you do visit a retail health clinic, even for a flu shot:
Bring a complete list of your medications with you.
Tell the clinician about your medical history and any other health conditions you have.
Ask the clinic to send details of the visit to your doctor.
Consider a follow-up appointment with your doctor when you have time, so that everyone is on the same page when it comes to keeping you healthy.
Follow that advice, and you'll likely give yourself, your doctor, and even good ol' Mom a little peace of mind. Right, Chris?
About the Author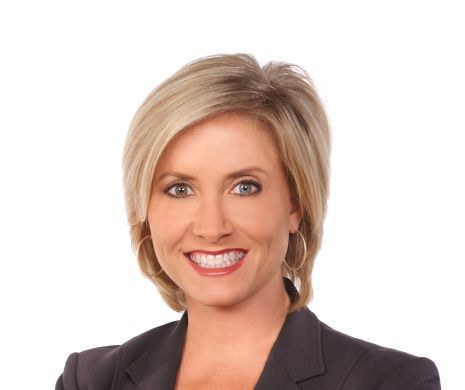 Heidi Godman, Executive Editor, Harvard Health Letter
Heidi Godman is the executive editor of the Harvard Health Letter. Before coming to the Health Letter, she was an award-winning television news anchor and medical reporter for 25 years. Heidi was named a journalism fellow …
See Full Bio
View all posts by Heidi Godman
Disclaimer:
As a service to our readers, Harvard Health Publishing provides access to our library of archived content. Please note the date of last review or update on all articles.
No content on this site, regardless of date, should ever be used as a substitute for direct medical advice from your doctor or other qualified clinician.