Exercise & Fitness
Regular exercise changes the brain to improve memory, thinking skills
ARCHIVED CONTENT: As a service to our readers, Harvard Health Publishing provides access to our library of archived content. Please note the date each article was posted or last reviewed. No content on this site, regardless of date, should ever be used as a substitute for direct medical advice from your doctor or other qualified clinician.
There are plenty of good reasons to be physically active. Big ones include reducing the odds of developing heart disease, stroke, and diabetes. Maybe you want to lose weight, lower your blood pressure, prevent depression, or just look better. Here's another one, which especially applies to those of us (including me) experiencing the brain fog that comes with age: exercise changes the brain in ways that protect memory and thinking skills.
In a study done at the University of British Columbia, researchers found that regular aerobic exercise, the kind that gets your heart and your sweat glands pumping, appears to boost the size of the hippocampus, the brain area involved in verbal memory and learning. Resistance training, balance and muscle toning exercises did not have the same results.
The finding comes at a critical time. Researchers say one new case of dementia is detected every four seconds globally. They estimate that by the year 2050, more than 115 million people will have dementia worldwide.
Exercise and the brain
Exercise helps memory and thinking through both direct and indirect means. The benefits of exercise come directly from its ability to reduce insulin resistance, reduce inflammation, and stimulate the release of growth factors—chemicals in the brain that affect the health of brain cells, the growth of new blood vessels in the brain, and even the abundance and survival of new brain cells.
Indirectly, exercise improves mood and sleep, and reduces stress and anxiety. Problems in these areas frequently cause or contribute to cognitive impairment.
Many studies have suggested that the parts of the brain that control thinking and memory (the prefrontal cortex and medial temporal cortex) have greater volume in people who exercise versus people who don't. "Even more exciting is the finding that engaging in a program of regular exercise of moderate intensity over six months or a year is associated with an increase in the volume of selected brain regions," says Dr. Scott McGinnis, a neurologist at Brigham and Women's Hospital and an instructor in neurology at Harvard Medical School.
Put it to the test
So what should you do? Start exercising! We don't know exactly which exercise is best. Almost all of the research has looked at walking, including the latest study. "It's likely that other forms of aerobic exercise that get your heart pumping might yield similar benefits," says Dr. McGinnis.
How much exercise is required to improve memory? These study participants walked briskly for one hour, twice a week. That's 120 minutes of moderate intensity exercise a week. Standard recommendations advise half an hour of moderate physical activity most days of the week, or 150 minutes a week. If that seems daunting, start with a few minutes a day, and increase the amount you exercise by five or 10 minutes every week until you reach your goal.
If you don't want to walk, consider other moderate-intensity exercises, such as swimming, stair climbing, tennis, squash, or dancing. Don't forget that household activities can count as well, such as intense floor mopping, raking leaves, or anything that gets your heart pumping so much that you break out in a light sweat.
Don't have the discipline to do it on your own? Try any or all of these ideas:
Join a class or work out with a friend who'll hold you accountable.
Track your progress, which encourages you to reach a goal.
If you're able, hire a personal trainer. (Paying an expert is good motivation.)
Whatever exercise and motivators you choose, commit to establishing exercise as a habit, almost like taking a prescription medication. After all, they say that exercise is medicine, and that can go on the top of anyone's list of reasons to work out.
About the Author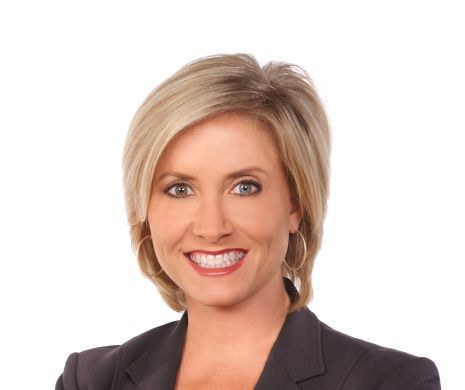 Heidi Godman, Executive Editor, Harvard Health Letter
Heidi Godman is the executive editor of the Harvard Health Letter. Before coming to the Health Letter, she was an award-winning television news anchor and medical reporter for 25 years. Heidi was named a journalism fellow …
See Full Bio
View all posts by Heidi Godman
Disclaimer:
As a service to our readers, Harvard Health Publishing provides access to our library of archived content. Please note the date of last review or update on all articles.
No content on this site, regardless of date, should ever be used as a substitute for direct medical advice from your doctor or other qualified clinician.
Comments
That's what the most common form of investment in the market sports – recreational. Aquaparki – it's a huge number of cases, a set of multiple pools both indoor and outdoor applications. Almost every time that there shall be a base-wide recreational and extra special pool – children's pool. At the current standard is the presence of water attractions
teşekkürler güzel bok gibi
hi it's a fentastics prose might become benificiary for me can change my life style.
so thanks
Discount Vacation Rentals Online
May 1, 2014
Yeah, exercise is really a good company anywhere. It's one of the best prevention methods. Even vacation is not an excuse; there's still a lot of ways to do it!
I can attest to this having been told I was experiencing menopausal symptoms. I was always in pain and tired, moreover, I couldn't remember a thing. I started exercising a few months ago and I have already noticed the difference. I feel 100% better.
Some older adults do not have a safe place to walk.
Senior centers are providing more options for exercise, including exercise in or near a chair. Most centers provide transportation from your home to the center.
Never get up!
Mary Johnson
April 30, 2014
I completely agree with this article. I know for sure that exercise helps in many ways, both mental and physical. When I stop running from my regular routine, I notice my mood isn't as positive and physically I feel I have less energy to take me through the day.
Glotzer Sweat LLP
April 24, 2014
We know that exercise has great benefits for our heart but, we rarely think about the benefits for the human brain. Exercise is becoming a therapy for those afflicted by this condition. For the rest of us, it is great to know that we can also benefit by "growing the gray matter" with regular, daily exercise. Thanks for the great information!
Sexy Women
April 16, 2014
great article on foot health in nail salons! cleanliness is very important and the nail cutting instruments important, great blog and nice share sir. keep it up.
The best advice you posted right there was to bring your own kit. It is a small investment and well worth the extra cost.
Elina Ponting
April 16, 2014
Interesting post. Exercise is very important for a person. so, a person should regular do exercise for their health. By this, they will be healthy and fit.
dailyhealthpress
April 21, 2014
Back pain can occur because of an imbalance between the strength of the abdomen and back muscles. A large number of muscle groups are engaged in providing the spine the strength to support the body. In case of the abs muscles being weak, it exerts strain on the back resulting in back pain. Toning abs provides your back with flexibility it needs to support to the spine. Strong abdominal and back muscles can overcome any type of back pain, especially the ones which are caused by soft tissue injury or back muscle strain.When exercising, we tend to ignore the core area. The back and abs are made up of several groups of muscles. For a fitter abs and back, its important to work on each group of muscle. The benefits of toning your abs results in stronger back muscles, increased flexibility of the spine and better support for the body. You can also bring down the severity and frequency of that back pain you have been complaining of.
If they were not enough all the benefits of exercise to our health now have new reasons to do so and certainly not insignificant.
A more than acceptable to encourage this healthy habit that will bring us endless reasons benefits.
Regards from Tot Dental
sara@ weight loss tips for women
April 14, 2014
regular exercise contain lot of health benefits.Thanks for sharing!
Health and Fitness news
April 14, 2014
This sounds interesting!Thanks for sharing.
fredoniadentist
April 15, 2014
This is vary halpful, well written article I would like to post the link to this article on
My new site Thank You again!
fairnesstips1
April 14, 2014
Good Tips, thanks for sharing
Thank you very much for these informative articles.
Interesantes comentarios: orientan y educan sobre los diferentes aspectos de la salud Gracias !
chris good
April 10, 2014
very use ful tips they inspired me i am handicap and recently join a zumba class to keep active i also lift weights and do a lot of reading i am also limited tocertain things but do try my best your article motivate me thank you
Kariuki Kagwima
April 10, 2014
Great, your tips have helped me control my hypertension, keep up.
Indira Cabrera
April 10, 2014
I really like these articles , they are very useful
ilginc ve enteresan bilgiler
April 10, 2014
Thank you very much. Very useful article.

King regards
Commenting has been closed for this post.
Free Healthbeat Signup
Get the latest in health news delivered to your inbox!