Men's Health
Recognizing the "unusual" signs of depression
ARCHIVED CONTENT: As a service to our readers, Harvard Health Publishing provides access to our library of archived content. Please note the date each article was posted or last reviewed. No content on this site, regardless of date, should ever be used as a substitute for direct medical advice from your doctor or other qualified clinician. 
People tend to think that the telltale sign of depression is sadness—a pervasive down, dragging feeling that won't let up, day after day. But depression often manifests itself as something else entirely—like aches and pains or memory lapses.
These "unusual" symptoms are actually quite common. They can mask depression—and delay an important diagnosis—especially in older people. "Sometimes it's hard to diagnose depression in older adults because they don't come in and say, 'I'm depressed.' They're more likely to present with physical symptoms that they don't connect with what they're feeling…pain, memory problems, poor sleep, a change in appetite," says Dr. Anne Fabiny, chief of geriatrics at Cambridge Health Alliance and assistant professor of medicine at Harvard Medical School.
She's even seen people fall more frequently because they're depressed. The connection might not seem logical, until you consider that depression can make people more inattentive to their surroundings.
Older people in particular—and older men especially—display their depression in unusual ways. "Older men are more likely to present with irritability or grumpiness as a symptom of depression than women," says Dr. Fabiny. "So the stereotype of the grumpy old man could be a sign of a depressed old man."
A new report from the Centers for Disease Control and Prevention shows that depression is more common among women (10.7% of adult women) than men (7.7% of adult men). And though depression tends to peak between ages 45 and 64, it can emerge at any time of life.
Older men and women with depression often don't want to talk about it because their generation still harbors a stigma about mental illness. "Older people still have the idea that, 'I'm not crazy. I don't want people to think I'm crazy,'" Dr. M. Cornelia Cremens, assistant professor of psychiatry at Harvard Medical School, told me last year for an article in the Harvard Women's Health Watch.
Dr. Fabiny says she often doesn't say the word "depression" when talking to her older patients. Instead, she'll use terms like "sad" or "blue."
To diagnose depression, she'll look for signs other than sadness, including:
trouble sleeping
lack of energy
fatigue
trouble concentrating or remembering
loss of appetite
aches and pains that don't go away
Because of the stigma, Dr. Fabiny says her older patients are more willing to take medicine to treat their depression than meet with a psychologist or psychiatrist. Yet antidepressants tend to be less effective in older adults, they can take up to three months to start working, and the risk of side effects is greater. "Research has shown that a combination of medication and psychotherapy [talk therapy] is really the most effective," Dr. Fabiny says.
Any treatment, though, is better than none. Leaving depression to fester and grow can cause repercussions that extend far beyond persistent sadness. "There's a higher rate of mortality in older adults who are depressed and have untreated depression. And it so profoundly affects quality of life. People suffer—and they can also lose functional capacity," according to Dr. Fabiny. Depression has even been linked to an increased risk of dementia.
If you have one or more of the symptoms listed above that can't be traced to an illness or ailment, a frank talk with a trusted doctor about the possibility of depression might be a good step forward.
About the Author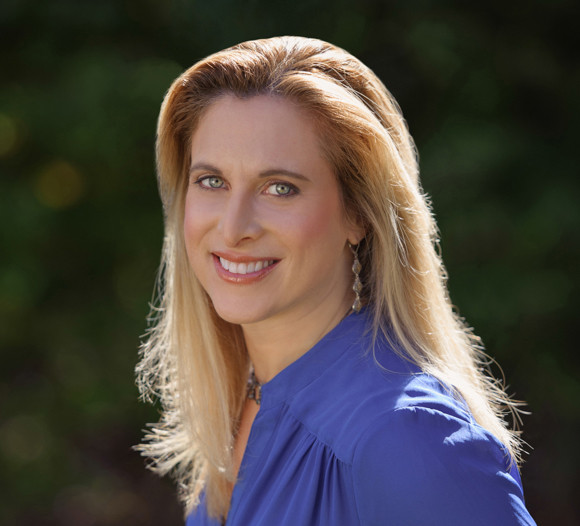 Disclaimer:
As a service to our readers, Harvard Health Publishing provides access to our library of archived content. Please note the date of last review or update on all articles.
No content on this site, regardless of date, should ever be used as a substitute for direct medical advice from your doctor or other qualified clinician.
Comments
I have all the symptoms when overthinking and it slowers my movement to not moving at all. But being depress gets me to eat everything, I need a large serving to taste the food. It really works. I'm still young and worries too much about everything even the most little thing. And when I get old it will going to get worst
Good article. Can have some great clinical associations across many disciplines.

Kevin
People get depressed very easily and maybe not knowing the signs that they are depressed. This will help us lot.
Thanks for the nice article, as in recent time depression has become very big issue. People get depressed very easily and maybe not knowing the signs that they are depressed. This will help us lot.
Gloria Rennocks
April 13, 2013
This article was so interesting I could not take my eye off of it until ,it was finished, It opened my mind to things I would not think could happen, or that certain symtoms could be the cause of being depressed. Thanks Cindy for sending me this E-mail.
Jonathan Anderson
April 12, 2013
Very good blog post. I had a great time reading it, and I learned a few things. Depression is something not to be taken lightly. My cousin committed suicide 9 years ago due to depression. I only with the family had done more to help him. Sadly, many people do not even realize how depressed someone is until it's too late.

Thanks,
Jonathan Anderson
Writer for Cristia Medical Supply, Inc.
Informative posting! I think this posting would be effective for all. Thank you for sharing with us.
I'm a medical assisting student. I'm taking my 10 finals this week and my certification exam
will probably be in August. I have been assigned to a cardiologists office for my externship
which will start in two weeks. I appreciate reading about your experience. It sounds like this
will be challenging but also very rewarding for the patients and for myself. I look forward
to getting out there and gaining my own experience.
MensAffairscom
March 29, 2013
Very nice article, I totally agree with you. Sometimes we won't eve know if depression is there. Thank you so much for posting this
thank you for your reply to my short story of my journey. I have total empathy as to the reactions of Family including Husbands. Because you cannot see Sadness or Depression, as you would with a broken leg in plaster, it all becomes too difficult for them if something is wrong with Mum!!We change as we age Clara, sometimes we lose parts of ourselves with out realizing this.We look in the mirror and have no idea who is looking at us. At this time in our life we need to be social, to volunteer, to talk to other women and feel connected. Family cannot fill the empty feelings, we have to.It is hard to take the first step, I am trying to do this myself but some days are too hard.
Its amazing to know and thats true that depression harms your mental status if you dont speak about it someone. Thanks for the article, I Liked it
I am a physician and as a condition of employment and medical staff privileges I am required
to have an annual PPD test. There is already a precedence in being stuck by a small needle as
healthcare workers as a condition of employment.
If employees have the right to refuse, then as a patient or family member I should have the
right to be informed and refuse care from these individuals.
I just want to say that this is an awesome post. Thanks,
Depression is not good at all for anything, it is one of the devil's deceit, when ever someone is depressed just pray. thank you for the post.
peterparker
March 19, 2013
Metabolism booster pills help you burn calories without exercising. Many products make this claim, but only a few ingredients are actually effective. Metabolism booster diet pills contain ingredients that can cause an allergic or other adverse reaction, so consult your doctor before taking them or vist us-http://dietpillingredients.com/types/page-category/metabolism-boosters
Melilea Bekasi
March 15, 2013
exercising is the least expensive way to overcome depression
Yes, Exercise is the best way to overcome depression. If you have no time to go to gym, you can buy exercise products for your home, I have bought some gym equipments from http://www.dietkart.com/
The key to depression recovery is to start with a few small goals and slowly build from there. Draw upon whatever resources you have. You may not have much energy, but you probably have enough to take a short walk around the block or pick up the phone to call a loved one.
Take things one day at a time and reward yourself for each accomplishment. The steps may seem small, but they'll quickly add up. And for all the energy you put into your depression recovery, you'll get back much more in return.
Getting the support you need plays a big role in lifting the fog of depression and keeping it away. On your own, it can be difficult to maintain perspective and sustain the effort required to beat depression, but the very nature of depression makes it difficult to reach out for help. However, isolation and loneliness make depression even worse, and it often leads to over eating
i so maintaining your close relationships and social activities are important.
The thought of reaching out to even close family members and friends can seem overwhelming. You may feel ashamed, too exhausted to talk, or guilty for neglecting the relationship. Remind yourself that this is the depression talking. You loved ones care about you and want to help.
Donna Farrer
March 12, 2013
In my journey thorugh this, I have found that the positive thinking aspect for me is the one thing that I can do myself and it has become a great habit. I worked with a group using Thinking Anew, a writing type workbook by Richard Quis. It was a real asset, and it has stayed one. As once you learn to write, I have found that you really put on paper what you really see and feel. helpthinkinganew.com, take a look if you feel it could help you in any ways!
signs of depression
March 11, 2013
We all go through ups and downs in our mood. Sadness is a normal reaction to life's struggles, setbacks, and disappointments. Many people use the word "depression" to explain these kinds of feelings, but depression is much more than just sadness.
Sleep Apnea Treatment Los Angeles
March 9, 2013
Thanks for sharing your views about depression. After reading this blog, I stopped to become socialized.
Learn early signs of depression, symptoms of depression. How to get rid of depression before it gets severe.
http://signsofdepressions.net/signs-of-depression/
March 8, 2013
Learn early signs of depression, symptoms of depression. How to get rid of depression before it gets severe.
Holistic Health Practitioner
March 6, 2013
Depressed people may feel sad, anxious, empty, hopeless, worried, helpless, worthless, guilty, irritable, hurt, or restless. They may lose interest in activities that once were pleasurable, experience loss of appetite or overeating, have problems concentrating, remembering details, or making decisions, and may contemplate or attempt suicide in worse cases.
Depression is increasing in teens and adults, the connection may be due to emotional streses. In the United Kingdom depression has increased 200% over the last 10 years according to the NHS
Great reading and got to understand myself better . One thing giving and helping people all my life and being there for everyone that totally forgot about me . My health going down quite a bit that it took a bad reaction on my health to realize that hey time to think of me. So from now on totally me and get my health physically and mentally back up. If I don't I can see myself go down more and more. I'm a strong person and always was so time for me.
What a great article. I agree entirely regarding the less common symptoms of depression. As a therapist I've found that the way in which sufferers are affected by depression varies considerably. Furthermore, if we only focus on treating the symptoms then they can often manifest in some other way. I try to help focus on tackling the underlying causes of the depression.
Janney Talbot
March 1, 2013
Thank you for the information about Depression.For the past five years I had no idea that my ongoing health issues including, falls for no apparent reasons,daily chores were becoming just too hard, I stopped socializing.Having completed Menopause I felt this was one of the reasons I was feeling so tired and lacking enthusiasm to enjoy life. During this period in my life I still continued to work full time in a demanding Consultant's Role. I never stayed in bed or took Medication but I did have at least two glasses of wine daily, this was my reward for surviving the day.My Family always needed my support, my Daughter left with her three Children an abusive relationship which was very difficult.
Finally one day whilst walking, my world went on a tilt, I could not breathe, I felt that I was having a Stroke. Finally, my Doctor felt that I had an Emotional Breakdown and had been very Stressed for a long period of time that may have developed into Depression. Looking back during that period of my life I had been in total denial of my health issues and lack of any joy and unhappiness. My Mother died the year before and there had been many family issues that had been buried since my Childhood. I did attend Counseling for a year after my Breakdown. this helped to make sense and understand that I did have Depression.Today writing this, it has been a very long journey back, I have lost my Career, my confidence, I still have on going health issues and every day is still a personal struggle to keep moving forward with my life. Having said all that I am very Blessed, I celebrated my Sixty Birthday Ist Jan this year,there were days when I was not sure that I would make it.If you read this and you have any of the above symptoms please do not believe that it will all go away, talk to someone who will have empathy with your concerns and love yourself enough to know that you deserve to be happy and to feel alive. I wish I had done that for myself.
Cheers Janney T, downunder
clara galanos
March 2, 2013
Hello Janney, How well i understand you. I am 68 and i am feeling said and hating the woman i am becoming. I have 1 daughter and one son which i know dont take my sadness seriously also because i give them all the support i can and i do not show, most of the times, my feelings. My husband although he is a good man (he is the good cop and i am the bad cop)treats me with an indulgence as i was very old or crazy. He is the silent type of man watching tv, doing cross words or sudoku. I do not know if i am depressed, but what i know is that i need to be visible and that we dont achieve with drugs. I am portuguese so please forgive my english.
Happy 60th Janney. Well done for being so brave and persevering. You're so right about the importance of talking to someone. I find that there's always one person I can go to who knows me so well if I'm at a low point; no judgement or advice, just someone I can off load to. A problem shared… and all that. But occasionally some form of counselling or therapy can be so beneficial to help you see things from another perspective and help you work through the depression. What sort of counselling did you have? I've used CBT in the past which was invaluable as it helps teach you certain tools that stay with you for life. If I just start to sense the negative thinking patterns sneaking up on me then I can put my CBT skills to use and it really helps to try and stay in control of it. More recently, I've used curative hypnotherapy as it's been helping to find the root causes of all the inadequacies and low self esteem that keep arising:- Anyway, best of luck with your ongoing journey. Keep strong and always know that you deserve to be happy. 🙂
Thank you for the inspiring reporting and beautiful photos! I have a question: how do the
mothers arrange their clothing to breastfeed so discreetly? I ask because here in the UK
some immigrant mothers find it hard to wear their traditional clothes and also feed the
baby – especially if they wear the shalwar kameez. I'm amazed because they must have been
designed for breastfeeding – but it seems the latest fashions are for a tight fitting,
long tunic. The shawl part of the sari looks very practical – but what do they wear
underneath and what options are there? Many thanks for any light you can shine on this!
Commenting has been closed for this post.
Free Healthbeat Signup
Get the latest in health news delivered to your inbox!