By

Marcelo Campos, MD, Contributor
Bipolar disorder can be a debilitating disease. Dealing with this illness is quite difficult for patients, family, and friends. The manic phases can profoundly disrupt people's quality of life. The cost is another reason for concern, as patients can be hospitalized for days until their symptoms are well controlled. After discharge there is a high risk of relapse, so careful observation is important to prevent rehospitalizations. But what if a simple supplement could help manage these serious flare-ups?
Bipolar disorder and gut health
There is growing evidence that mood disorders may be related to overall inflammation and to changes in the microbiome, the bacteria that live in our digestive tract. We have learned that probiotics may help improve a variety of health conditions, in part due to an anti-inflammatory effect.
Researchers from Johns Hopkins University School of Medicine designed an interesting study to determine if probiotics could help people discharged from the hospital after a manic flare-up avoid rehospitalization. The study randomized 66 patients with bipolar disorder who were hospitalized for mania and divided them into two groups of 33 patients. They gave a probiotic combination of Lactobacillus and Bifidobacterium species to one group and a placebo to the second group. They asked all patients to continue taking their regular medications for bipolar disorder and followed them for a total of 24 weeks. Before the start of the study, the researchers identified which patients had higher markers of inflammation (that is, people with more overall inflammation in the body).
What this study on probiotics and mania showed
The results were striking. The rates of rehospitalization were 51.1% in the placebo group and 24.2% in the group who took probiotics. On average, the reduction in readmission was 74% lower in the probiotic combination compared with the placebo arm of the study. The most significant finding was an almost 90% reduction of hospitalization in the group with the highest inflammation score who took probiotics. Additionally, patients who took probiotics and were rehospitalized stayed in the hospital on average 2.8 days, compared with 8.3 days for those taking placebo.
The microbiome and mood disorders beyond bipolar
This study adds to the data that suggest gut flora has an effect on psychiatric diseases. We still do not know if an intestinal microbiome disarray is the cause of mania and bipolar disorder. However, this research supports an assertion that overall inflammation is associated with gut inflammation, which in turn can modulate mood disorders, or at least severe cases of mania for bipolar patients. The evidence of a "gut-brain axis principle" is more robust, especially after some studies showing that the type of bacteria that live in our bowels could cause brain inflammation. This most recent research indicates that we could potentially manage the symptoms of severe cases of bipolar disorder merely by changing the makeup of our microbiome.
What now?
A few words of caution before you buy probiotics to address mood changes. The study was small, and the selected patient population had a more severe form of bipolar disorder. Similar studies for patients with milder symptoms of depression and schizophrenia found little to no effect when comparing probiotics to standard treatment. We need a lot more data from high-quality research to change what we currently recommend for the treatment of other psychiatric illnesses.
Yet, this research still has the potential to change practice after patients with bipolar disorder get discharged from the hospital for mania. Adding probiotics to the regular medication regimen is simple, cheap, has no side effects, and appears to be highly effective.
About the Author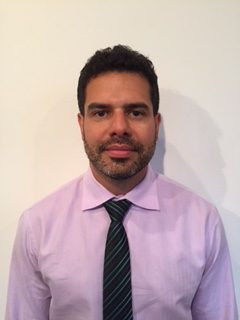 Marcelo Campos, MD, Contributor
Dr. Marcelo Campos works as a primary care doctor at Atrius Health. He is a lecturer at Harvard Medical School and a clinical assistant professor at Tufts University School of Medicine. Dr. Campos completed medical school …
See Full Bio
View all posts by Marcelo Campos, MD
Disclaimer:
As a service to our readers, Harvard Health Publishing provides access to our library of archived content. Please note the date of last review or update on all articles.
No content on this site, regardless of date, should ever be used as a substitute for direct medical advice from your doctor or other qualified clinician.