By

Julie Corliss, Executive Editor, Harvard Heart Letter
With all the news about the health and environmental advantages of eating less meat, many people are trying to eat more plant-based meals. But where do you begin?
Instead of trying to cook an entire vegetarian meal from scratch, start with one small step and build from there, says Dr. Rani Polak, founding director of the Culinary Healthcare Education Fundamentals (CHEF) coaching program at Harvard's Institute of Lifestyle Medicine. "For example, buy some canned beans. You can then make a simple bean salad with a little olive oil and lemon juice. Or if you have a favorite recipe for beef stew, try swapping in beans for some of the meat," he says.
A trained chef, Dr. Polak is committed to encouraging people to cook at home rather than relying on restaurant or processed food. "With home-cooked meals, people tend to eat smaller portions, fewer calories, and less fat, salt, and sugar," he says. And people who eat more home-cooked meals tend to weigh less and have healthier cholesterol and blood sugar values compared with people who eat out frequently. Following are Dr. Polak's suggestions for buying and preparing the building blocks of a plant-based diet: legumes, whole grains, and vegetables.
Legumes
Botanically speaking, legumes are the edible seeds from pods you can split in half. Familiar examples include the wide array of beans — black, fava, garbanzo, kidney, and pinto, to name just a few. Lentils, peas, and peanuts are also legumes.
Nutrition-wise, legumes are hard to beat. They're a good source of protein, starch, fiber, and other nutrients, including iron, zinc, and folate. They don't contain any unhealthy saturated fat. Plus, they're inexpensive and widely available, they can be stored for long periods, and they are easy to prepare.
If you use canned beans, choose salt-free versions when possible, or rinse them before using, which can remove about a third of the added sodium. Cooking dried beans is simple. Just soak several cups of beans in cold water overnight. The next day, drain, cover with water, and boil until tender. Do this once or twice a week to have a convenient source of plant-based protein around which you can build a meal. "If you come home at 6 p.m., tired from a busy day, it's good to have a ready-to-use source of protein such as beans available," says Dr. Polak.
Whole grains
Whole grains are seeds or kernels that contain key nutrients such as protein, B vitamins, antioxidants, minerals, and unsaturated fats. All whole grains — such as barley, rye, and wheat — are also excellent sources of fiber, which helps lower cholesterol and control blood sugar. Some popular examples you're likely to find in supermarkets include cracked wheat (bulgur), brown rice, and steel-cut oats or oatmeal. Some stores also sell more exotic whole grains, such as amaranth, farro, and millet.
As with legumes, whole grains are easy to cook, especially bulgur, another of Dr. Polak's favorites. Just add equal parts boiling water and medium-coarse bulgur to a bowl, stir, and cover with a plate for five minutes. For brown rice and other grains that take longer to cook, use the batch cooking method.
Vegetables
Few Americans eat the recommended 2 to 2 1/2 cups of vegetables per day. The reasons for that shortfall likely vary, but shopping-related issues are often to blame. Even if you pick up plenty of produce at the store, sometimes it spoils before you get around to using it. Try these tips:
If you shop weekly, use tender produce such as salad greens and spinach early in the week; save harder vegetables such as broccoli and carrots for later.
Buy frozen vegetables, which are just as nutritious as fresh.
Choose pre-cut vegetables, such as butternut squash, to save time and effort.
Putting it all together
Dr. Polak's simple formula for a filling, nutrient-packed main dish is to combine a legume, a cooked whole grain, and chopped vegetables, which can be raw, steamed, sautéed, or roasted. There are endless variations, including warm or cold versions, to which you can also add dried or fresh fruit, spices, and fresh herbs. For recipe ideas, see the American College of Preventive Medicine's recipes and instructional videos.
About the Author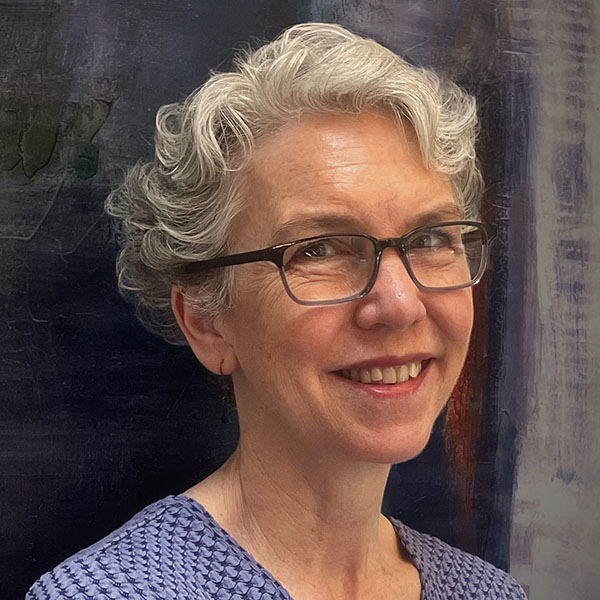 Julie Corliss, Executive Editor, Harvard Heart Letter
Julie Corliss is the executive editor of the Harvard Heart Letter. Before working at Harvard, she was a medical writer and editor at HealthNews, a consumer newsletter affiliated with The New England Journal of Medicine. She …
See Full Bio
View all posts by Julie Corliss
Disclaimer:
As a service to our readers, Harvard Health Publishing provides access to our library of archived content. Please note the date of last review or update on all articles.
No content on this site, regardless of date, should ever be used as a substitute for direct medical advice from your doctor or other qualified clinician.